Can you put a Guarantor Loan on a Debt Management Plan?
For free and impartial money advice and guidance, visit MoneyHelper, to help you make the most of your money.
Can you put a guarantor loan on a Debt Management Plan (DMP)? This is a good question for anyone considering a DMP with an existing guarantor loan.
We have quickly recapped on DMPs below before answering this and related questions. If you are thinking about a DMP and have an outstanding guarantor loan, you need to know this.
What is a Debt Management Plan (DMP)?
A Debt Management Plan (DMP) is a debt repayment agreement between yourself and multiple creditors, usually via a DMP management company or debt charity. The DMP agrees for you to make one monthly repayment to the DMP provider, which is then split between your creditors proportional to the debt owed to each of them.
Many DMPs secure lower repayments based on what you can currently afford to pay without getting into financial difficulty, as opposed to what you originally agreed to pay each creditor. Sometimes creditors will freeze or reduce the interest charged on your debt.
You'll still have to repay everything that is owed over a longer period, but you could avoid financial difficulty and even court action.
Don't worry, here's what to do!
There are several debt solutions in the UK that can be used to improve your finances. Choosing the right way to tackle your debt could save you time and money, but the wrong one could cause even more harm.
It's always best to find out about all your options from a professional before you take action.

Fill out the 5 step form to get started.
Do I have to include all my debts in a DMP?
You should be including all of your debts in a DMP, even if you believe that one or more of your debts is already affordable.
By including all debts in a DMP, you are showing your creditors that you are treating all of them equally. Doing this could encourage the creditors to agree to your DMP and better repayment terms.
Can you put a guarantor loan on a Debt Management Plan?
Yes, you can add a guarantor loan to a Debt Management Plan. But you and your guarantor must understand the implications of including your guarantor loan in the DMP. There is a chance that the guarantor loan provider will reject being included in your DMP.
Read on to uncover what can happen when you include a guarantor loan in a Debt Management Plan. You need to know the full story first.
What will happen if you include them?
If you include a guarantor loan in your DMP, there is a chance that the loan provider will reject being a part of the DMP and will then contact your guarantor to request full payments.
You need to be aware of this if you have yet to tell your guarantor that you are struggling to repay the loan, because they may find out directly from the loan company after you tried to include it in the DMP.
The guarantor loan provider has the right to reject being a part of the DMP – like any other creditor – and they also have the right to request repayment from your guarantor when you have failed to keep up repayments.
There may be a situation where the guarantor loan company accepts your DMP but simultaneously requests partial or full payments from your guarantor as well.
Can you leave the loan out and keep paying it?
It is possible to leave a guarantor loan out of a Debt Management Plan and keep paying it in full separately. This would be the only way to make your other debt repayments more affordable while not causing your guarantor to repay on your behalf.
If you manage to agree on a DMP with creditors while leaving out your guarantor loan, a review of your finances will be expected once the guarantor loan has been fully repaid. At this stage, it is likely that you will have greater disposable income, and creditors will expect this to be used to increase your monthly DMP contributions.
Feeling like Chandler?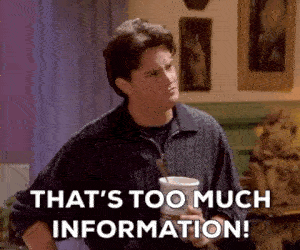 Is all this information starting to feel overwhelming? Don't panic! There's plenty of help available. You can get started below.
Can I get a loan while on a DMP?
It is not impossible to get a loan or residential mortgage while on a Debt Management Plan. However, if you are offered a loan or mortgage, the terms of the credit agreement are not likely to be as favourable as if you had repaid your debts first and built up your credit score again.
Get debt advice before using a DMP
Whether you have guarantor loans or not, everyone should seek debt advice before applying for a Debt Management Plan. Some companies will charge you for advice or to set up your DMP, but you can always get free DMP advice from a UK debt charity instead. Some can even organise your DMP on your behalf at no cost!
Guarantor loans and DMPs (Quick Summary)
Even though you should add all of your loans to a DMP to show creditors you are treating them equally, it's quite possible that a guarantor loan provider will request payments from your guarantor instead.
For this reason, you might prefer to keep it off your DMP application and tell your other creditors that you plan to increase DMP contributions once it has been fully repaid.
MoneyNerd has plenty more information on DMPs and we've answered plenty of other niche questions like this. If you have another DMP question, it's likely we already answered it in one of our other free guides.
Are you struggling with debt?
Affordable repayments
Reduce pressure from people you owe
Stop interest and charges from soaring
Get started