Hitachi Personal Finance Loans Reviews & In-depth Info 2022
Are you considering a loan with Hitachi? Or perhaps you already have one, and you're looking for further information about the company. Either way, we've compiled the most important, in-depth information about Hitachi's loan for you in this loan guide.
Who are Hitachi Loans?
Hitachi Loans offers loans of up to £25,000 with a repayment period of up to 60 months. Hitachi Finance is a division of Hitachi, Ltd and was founded in 1994.
What are the key features of Hitachi's loan?
It's important to analyse the key features of a loan carefully before you commit. Here are the critical details of Hitachi's Personal Loan:
APR
Minimum APR: 3.20%
The APR for the loan is advertised at 3.20%. This is a best case scenario. Depending on your individual circumstances, the APR could go up to 35.90%.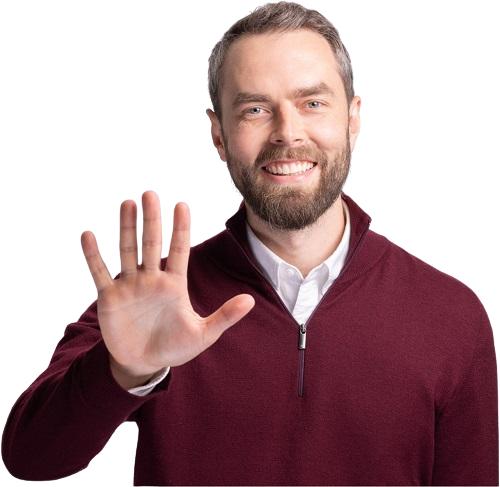 Are you struggling with debt?
Affordable repayments
Reduce pressure from people you owe
Stop interest and charges from soaring
Get started
Loan Amount and Repayment Period
You can borrow between £1000 and £25,000.
The loan repayment period can be between 24-60 months.
Example
Here's the representative example that they give on their website:
Monthly repayment
£135.29
Interest rate
3.2% APR
Total amount payable
£8,117.40
Loan amount
£7,500.00
Loan Term
60 months
Information correct as of 01/04/21 (Hitachi)
How do I apply for a Hitachi loan?
You can apply for a Hitachi loan online. You will receive an approval decision instantly. Funds can then be in your account within 2 working days.
Will I be accepted for a Hitachi loan?
Hitachi will assess you based on certain criteria. See if you qualify:
Age: 21+
Residency: UK resident for 12 months +
Income: You must be in permanent paid employment
Credit History: You must have a good credit history
Bank Account: You must have a UK bank or building society account
Information correct as of 01/04/21 (Hitachi)
Hitachi reviews
It's important to see how other customers have rated their experience with Hitachi. Take a look at their up-to-date reviews here.
Information correct as of 14/06/21 (Trustpilot)
How to complain about Hitachi?
Should you need to make a complaint about Hitachi, then you can use the details below to either write to them or call them.
Catherine Lindsay
2 Apex View
Leeds
West Yorkshire
LS11 9BH
UNITED KINGDOM
+4401133801065
catherine.lindsay@hitachicapital.co.uk
If Hitachi does not respond to your complaint then you should contact the Financial Ombudsman Service. They might be able to handle your complaint.
Information correct as of 01/04/21 (FCA)
The cap on loan interest and other loan charges
There is now a price cap which is designed to help borrowers from facing excessive charges. This was introduced by the Financial Conduct Authority. The price cap includes:
Cost cap: 0.8% per day on the value of the loan borrowed – including interest and fees.
Default fees: cap of £15. Default interest may be charged, but must not be more than 0.8% per day.
Complete cost cap: 100% – you should not be asked to repay more than 100% of the money borrowed.
The limits are relevant to credit agreements with an interest rate 100% or more per year, which will be fully or substantially repaid within a year.
What are the rules on Continuous Payment Authority?
You may be asked to repay the debt using a Continuous Payment Authority (CPA). It is important to be aware that this means the loan company company can keep attempting to make payments from your account.
With the new regulations though, companies can only attempt the CPA on two occasions. If it fails twice, they can't make any further requests.
They are also only allowed to take full payments, so if you don't have enough in your account, they can't just take a partial payment. They can only do this if you give them permission to do so.
Company information:
After researching Companies House and their website, we found the following information about Hitachi Capital:
Date of incorporation: 21 April 1982
Company status: Active
Company number: 01630491
Company type: Public limited company
Website: https://www.hitachicapital.co.uk/personal-finance/
Address: Hitachi Capital House, Thorpe Road, Staines-Upon-Thames, Surrey, TW18 3HP
Phone number: +4401133801000
Information correct as of 01/04/21 (Companies House)
FCA registration:
The Financial Conduct Authority (FCA) is the conduct regulator for financial services firms and financial markets in the UK.
FCA regulated: Yes
FCA status: Authorised
FCA reference number: 704348
Trading names:
besavvi
BUSINESS MONEY LAB
HITACHI CAPITAL
HITACHI CAPITAL ASSET FINANCE
HITACHI CAPITAL BUSINESS EQUIPMENT LEASING
HITACHI CAPITAL BUSINESS FINANCE
HITACHI CAPITAL CONSTRUCTION FINANCE
HITACHI CAPITAL CONSUMER FINANCE
HITACHI CAPITAL FINANCE FOR BUSINESS
Hitachi Capital Franchise Finance
HITACHI CAPITAL INVOICE FINANCE
HITACHI CAPITAL LEISURE FINANCE
HITACHI CAPITAL MATERIALS HANDLING FINANCE
HITACHI CAPITAL MOTOR FINANCE
HITACHI CAPITAL MOTORBIKE FINANCE
HITACHI CAPITAL RECEIVABLES FINANCE
HITACHI CAPITAL RETAIL FINANCE
HITACHI CAPITAL TECHNOLOGY FINANCE
HITACHI CAPITAL VEHICLE SOLUTIONS
HITACHI PERSONAL FINANCE
HITACHI PF
HPF
PAY BY FINANCE
SAVVI
SAVVI CAR LOANS
SAVVI FROM HITACHI CAPITAL
SAVVI HOLIDAY LOANS
SAVVI HOME IMPROVEMENT LOANS
SAVVI LOANS
SAVVI MOTOR LOANS
SAVVI TRAVEL LOANS
SAVVI WEDDING LOANS
Place of business:
Hitachi Capital House
Thorpe Road
Staines-upon-Thames
Surrey
TW18 3HP
UNITED KINGDOM
Information correct as of 01/04/21 (FCA)
Data protection registration:
Data protection registration means that this company is registered with ICO, the UK's independent authority set up to uphold information rights in the public interest. The privacy of your data will be protected.
Registration No: Z5360808
Data controller: Hitachi Capital (UK) PLC
Address:
Hitachi Capital House
Thorpe Road
Staines-Upon-Thames
Surrey
TW18 3HP
Information correct as of 01/04/21 (ICO register)
Where are Hitachi located?
You may want to speak with the loan company in person. If you do, it's important to find a company whose offices are near your own address. Take a look at their office location on a map.
Address:
Thorpe Rd, Staines-upon-Thames, Staines TW18 3HP
Getting debt help
If you need free help and advice on getting out of debt, these are some organisations who can help.
References
CONC 5.2A Creditworthiness assessment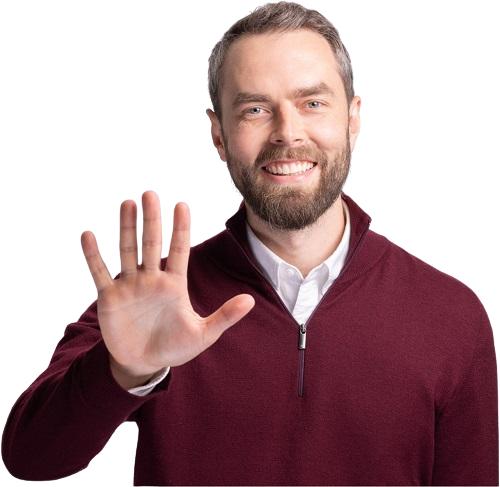 Are you struggling with debt?
Affordable repayments
Reduce pressure from people you owe
Stop interest and charges from soaring
Get started