Home Improvement Financing – What you Need Know
Home improvement financing options are available. Whether you want a new kitchen, loft conversion or just to redecorate your living space, there is credit available for scores of homeowners.
Using home improvement financing options will enable you to spread out the costs of upgrading your abode. Uncover what your options are in this guide!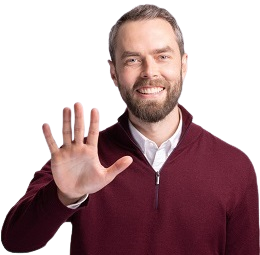 Find the best homeowner loan offers
Get a decision within an hour
Quote won't affect your credit score
GET STARTED
Is there a loan for home improvement?
There are loans specifically offered to help homeowners pay for home improvements and property renovations, namely home improvement loans. They are advertised widely in the UK with banks, building societies and online lenders. To get a home improvement loan your application will need to be approved, subject to your personal finances and credit score.
However, a home improvement loan is not the only way of financing home improvement projects.
Home improvement financing options
There are many ways to finance home improvements, such as:
Home improvement loans
Home equity loans
Remortgaging options
An unsecured personal loan
Credit cards
You should only apply for any of the credit options above with a lender that is authorised and regulated by the Financial Conduct Authority. We've discussed the details about these home improvement financing options below.
Home improvement loans
A home improvement loan can be either a secured or unsecured loan that provides the applicant with a lump sum amount for the purpose of making home improvements. You then start repaying immediately over an agreed loan term.
The interest rate you need to pay within monthly repayments will depend on personal finances and your credit score. If you use a secured type of loan that lists an asset as collateral (such as a car or property) then you may be able to get a lower interest rate. However, this simultaneously puts your asset at risk if you do not keep up with monthly repayments.
What can I use a home improvement loan for?
A home improvement loan could help you to finance a wide range of home improvement projects. You may just want to take out a loan to help you pay for cosmetic changes and redecorating. Or you may need a larger loan amount to pay for contractors to install a new kitchen, complete a loft conversion or build a home extension.
There aren't any limitations on using a home improvement loan as long as you plan to use the funds to make changes to a property you own (with or without a mortgage). The lender may ask what you plan to do with the money when you apply for a loan with them.
What qualifies for a home improvement loan?
To qualify for a home improvement loan you will need to meet the individual lender's eligibility criteria, which may mean being of a certain age. They will assess your credit rating and your finances to make sure you can afford repayments. This will also determine the interest rate you are offered.
Lenders will advertise home improvement loans with an APR representative example, which is the rate that at least 51% of applicants received. The representative APR is there as a generic way of comparing loans only and the rate you are offered may differ from the representative example.
How do I finance a home improvement loan?
Most people finance a home improvement loan through their employment income. For example, they will budget accurately to ensure they keep some of their employment income aside to repay monthly repayments in full.
Those buying investment properties and using a home improvement loan to renovate and then rent or sell the property might use money from their rental income or house sale to finance the loan.
Can I get a home improvement loan over 10 years?
There are some high-street banks and online lenders willing to provide home improvement loans that allow the homeowner to repay over an extended period of time, sometimes as long as ten years or more.
For example, just one bank offering home improvement loans for ten years is NatWest (at the time of writing). They are not the only and there are plenty of other lenders doing the same. Make sure to check out all your options.
Home equity loans
A home equity loan is similar to a secured home improvement loan but they are not specifically offered for the purpose of home renovations. They are a type of loan that uses the equity in your home as security, usually offering a lower interest rate than unsecured loans.
Can home equity loans be used for home improvements?
Home equity loans are often used as a way to access large amounts of credit with a lower rate of interest (based on factors such as your credit history) to fund home improvements. They are also used to consolidate debts, pay for cars and holidays, or to gift money to relatives who need cash to get on the property ladder.
Home equity loans are an ideal way to pay for large-scale home improvement projects because they can give the homeowner significant amounts of credit not usually available through a personal loan or even some home improvement loans. If your project is especially expensive then equity loans may be a solution.
How do home equity loans work?
Home equity loans work by providing the homeowner with a lump sum into their bank account, which starts being repaid instantly through monthly payments including an interest rate. The loan amounts available depend on your home's equity because it is the equity that is secured against the loan. If you fail to repay the lender can force you to sell your home to raise funds and repay.
You can usually get a maximum of 85% of the equity you have as a loan. For example, someone with £100,000 home equity could borrow up to £85,000. This is generally much more than you could get with any unsecured personal loans.
An alternative to a home equity loan is a home equity line of credit (HELOC). They work similar to equity loans but pay out over a draw period rather than a lump sum amount. The draw period works a bit like a credit card where the homeowner can take money when needed. And they only repay the principal amount after the draw period ends. Stagnating payments can be beneficial when trying to budget for renovation projects.
The downside of a home equity loan?
These loans present greater risks than unsecured loans because your home is at risk of foreclosure (forced sale) if you do not pay back as agreed. Another downside is that they sometimes come with closing costs to end the loan term. These fees can cost thousands of pounds in some cases, depending on the lender and the loan amount you borrowed.
Remortgaging
Remortgaging is when you switch from your existing mortgage deal to a new one, either with the same mortgage provider or a different one. You may be subject to early repayment fees on the first mortgage. Most people remortgage to save money and get a better interest rate. However, it can also be done to release home equity.
This works by looking for a new mortgage that doesn't just cover your current mortgage balance but requests for a little more as well. For example, if you have £90,000 to pay on your mortgage and you switch to another mortgage, you may ask for £110,000. £90,000 of this would be used to pay back the initial mortgage and the remaining £20,000 will be borrowed against the home and paid to you as a lump sum.
Can you put home renovation costs into your mortgage?
When you remortgage to access home equity in this way, the finance can be used however you wish. You can use the money to renovate your home and complete home improvements. The benefit of doing it this way is that the costs are added to your mortgage and streamlines your debt, rather than having a mortgage and a loan.
Remortgaging options to complete home improvements
There are different options to remortgaging and releasing equity. There is overborrowing to access home equity as described above, and there is also a lifetime mortgage for seniors.
A lifetime mortgage is when people over 55 who own their home outright get paid a lump sum based on their equity that only has to be paid back (plus interest) when they either sell the home and move into a care facility or from their estate when they die. The latter may mean selling the home after death.
Personal loans and credit cards
An unsecured personal loan or credit card could provide enough money for you to complete home renovations as well, subject to status. You can search, compare and apply online for many products like these.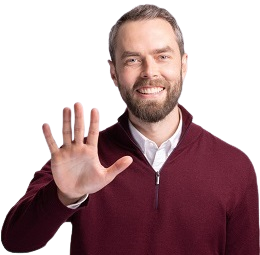 Find the best homeowner loan offers
Get a decision within an hour
Quote won't affect your credit score
GET STARTED
How should I fund home improvements?
Funding your future loft conversion or new living space comes with big decisions. There are plenty of options out there, some with greater risks than others. The best decision is an entirely personal one based on your needs, preferences and the loan amount needed to complete your project.
You may need to get the help of a finance professional to help assess your different home improvement financing options.