You Might Not Have to Pay Iden Servicing Debt Collectors!
Idem Servicing, like all debt collectors, are known for sending debt collection threats. If you can't afford to pay them or don't even owe them money, then this article is for you! Complaints to the Financial Ombudsmen have risen this year from 830 to 2,006, so it's safe to say that you're not alone, and like others, you too could become debt free!
Read on to learn what to do.
Who are Idem Servicing Debt Collection?
Idem servicing debt collection is part of Paragon Finance PLC. They are a UK based public limited company located in the Solihull area. They have been operating since 1985 and are part of Paragon Bank Plc.
Idem collect for companies like Picture Loans, MBNA and Black Horse Car Finance. In addition they buy debt on the cheap from other large companies and try to collect it to make a profit.
Find your best debt solution (in 1 minute!)
Is all this information starting to feel overwhelming? Don't panic! I've put together a 4 question debt calculator so you can quickly and easily find the best solution for you. If you're eligible for the new government scheme, you could write off up to 85% of your debt! Answer the four questions now.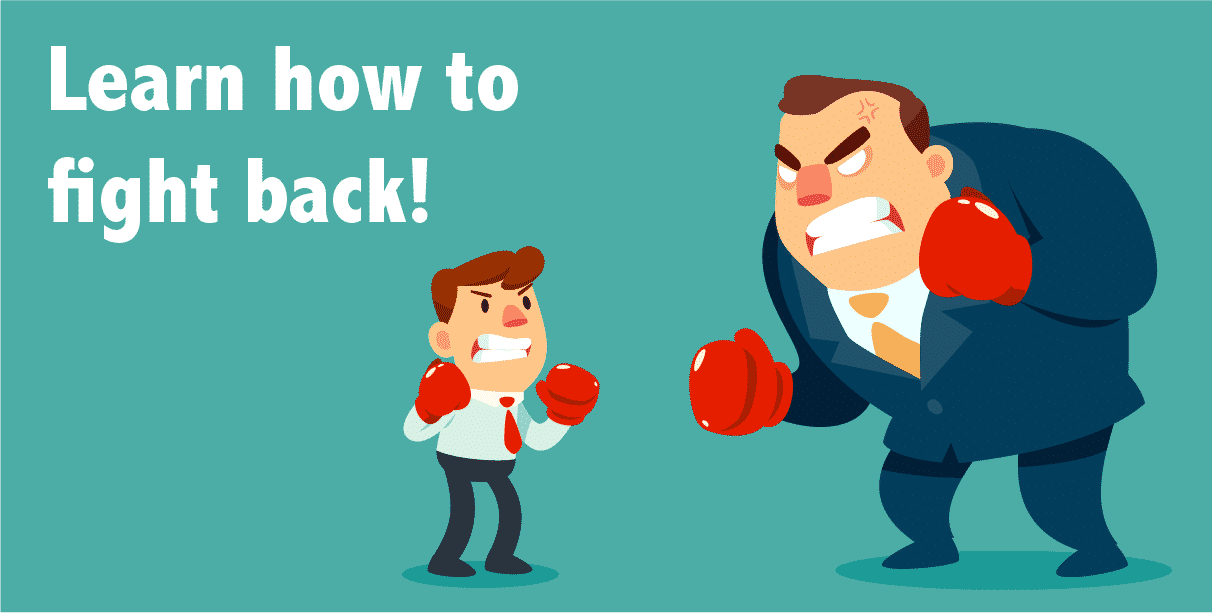 Why are Idem Servicing Debt Collection contacting me?
The debt collection industry is booming. Debt collectors like Idem Servicing will purchase debt from a lender for often as little as 20% of the face value of what is owed. They then collect the money that is owed and keep a profit when the payment is made in full.
Idem Servicing Debt Collection may be getting in touch with you because they have purchased debt that you owe to another lender. They now manage (and chase payments for) that debt.
Are Idem Servicing Debt Collectors credible?
Idem Servicing manages accounts for Idem Capital which itself is part of Paragon Finance. The main business activity that they undertake is to service loans and credit accounts that have been purchased by Idem Capital from other financial companies. The company is authorised and regulated by the Financial Conduct Authority and is a member of the Credit Services Association. Paragon Finance are a large and profitable company with a turnover of around £100 million per annum.
See my most popular post on how to get a refund.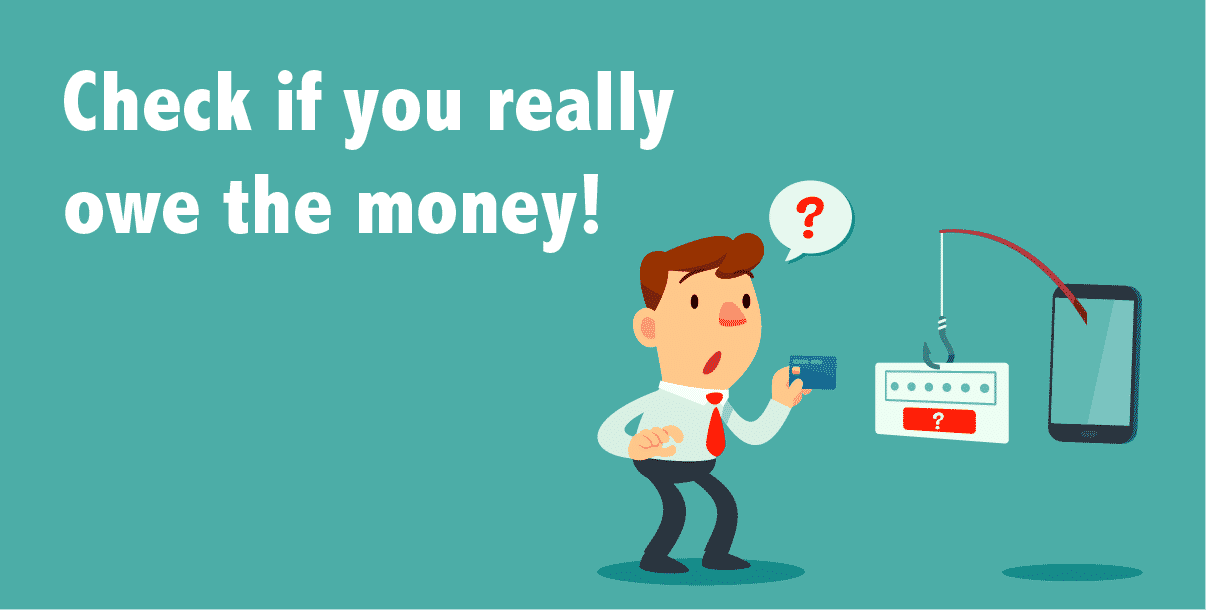 Wait, is this really money that you owe?
When you are contacted by a debt collection company the first thing that you need to do is to establish where the original debt has come from and the amount that was owed to them. There is a good chance that by the time Idem Servicing Debt Collection come to you, there have been a number of charges, not to mention interest added to the amount that you owe. This will take it up to a much higher amount then you originally owed.
Once you know this you should write to Idem Servicing Debt Collection and ask them to send you a copy of your original credit agreement. If they are unable to provide you with this information, then you have no obligation to make a payment to them. Quite the opposite in fact, you may even be able to set about claiming a refund.
Follow my 'prove it' guide with letter templates and get them to prove that you owe the money.
Don't worry! My debt eligibility calculator will help you overcome all your debt-worries. Answer the 4 questions below to find the best solution for you.
Ok, so the debt is legit, what should I do?
If it is proven that you owe the money, then the simplest path to take is to simply repay the debt. If you can't afford to repay it there and then, or you think that making future payments could have an impact on your financial future, then try speaking to Idem Servicing to see if you arrange a reduced repayment plan.
Could Idem Servicing Debet Collection really ruin my life?
Whilst you hope that they would always work on the right side of the law, it is not unusual for debt collection companies to employ tactics that could be seen as questionable. They could resort to bullying, applying pressure, making frequent phone calls.
Some people who have been chased by debt collectors have said that they have had sleepless nights after dealing with them. There are some who have said that they are scared and anxious about opening the door or answering the phone just in case it is them. In fact, debt support trust stated that as many as half of the people in the UK who have had struggles with debt have felt close to suicide. Which is a truly shocking statistic when you think that some of these issues could be caused, or made worse by a debt collection agency.
What are the regulations they need to follow?
With so many debt collection agencies out there and with some of them not employing the best methods to collect money, it comes as no surprise that the Office for Fair Trading has decided to set out a number of guidelines that debt collection businesses have to abide by. This includes Idem Servicing Debt Collection.
So, what do they need to do?
They should treat any debtors fairly and never use practices that could be seen as coercive, aggressive or deceitful as well as oppressive, improper or unfair.
They should provide clear information that is not confusing or misleading
They should approach debtors who are finding it hard to pay with consideration towards their circumstances
They should then take into account these circumstances and the situation when talking about making repayments
Are you having dealings with Idem Servicing Debt Collection? Do you think that they are not abiding by the guidelines that are part of the Office for Fair Trading? If yes then you should definitely report them to the Office for Fair Trading who can then take steps to the removal of their license.
What will they do?
They say that knowledge is power, so, if you want to try to take on and defend yourself against Idem Servicing Debt Collection, then you are going to want to know more about how companies just like this operate and work.
They are on a bonus
One thing to keep in mind that Idem Servicing Debt Collection are usually working on a bonus. Those people who call you to discuss your debt and try to make payments are working for the bare minimum that they can be paid per hour. However, their wages will be topped up daily or monthly as a part of a bonus scheme that relates to the amount of collections that they have made. This means that the person making the call is going to want to be able to collect the money in order to receive their own bonus.
They may use automated calls
Many people decide to simply ignore the calls that they receive from debt collection companies. Not only is this going to make it much harder to resolve your debt problems, but you may also find that they then employ automated call technology in order to get you to answer. This tech works by making calls to you on an automatic basis, rather than being made by an actual person. If you do happen to answer, then chances are that you are going to find that the other end of the phone line is silent.
It is important that you make a note of the frequency of the calls that are being made to you. It could be that the behavior is deemed a breach of the Office of Fair Trading guidelines and they could find themselves in trouble.
They could try bad cop and good cop
A common tactic that is often employed by debt collection is that of bad cop and good cop and surprisingly it really seems to work. The way that it works is that you will often have dealings with the company concerned where the person on the other end of the phone is rude or unempathetic. Then, when you make an enquiry or speak to a person on the phone another time, they are polite and helpful towards you, throwing you off course. This approach is designed to wear you down and get you even closer to making a payment. It can be one of the hardest of all the approaches to stand up to.
They may try to talk about your financial situation with someone else
An illegal approach to debt collection is to speak to the someone who is not the debtor about the debt. This could be a family member who answers the phone or perhaps a colleague if they answer your work number. Not only does this approach breach the laws set out by the Office of Fair Trading, but it also breaches privacy laws too.
They may lie and be deceitful
There are some debt collection agencies out there that feel that they are above the law and that they don't have to worry about the regulations that they should adhere to. This means that they then take some rather nasty ways to get their money. They could call you pretending to be a court, they may pretend that they are a bailiff, they may even threaten you with removal of items from your home or with criminal prosecution.
You should never feel threatened and if you do then you are fully within your rights to call the police to report them.
How can I get my debt written off?
Individual Voluntary Agreements or IVAs make it possible for you to write off your debt. This is a formal agreement that you will pay the debt collectors an amount that you can afford or perhaps monthly payments, both of which will ensure that the debt is paid off over a defined period.
You only qualify for the government IVA scheme if your debts are over £1,200 and you have more than one debt. Fill out a 30 second form to see if you qualify using my 5 question virtual assessment.
What the reviews say about Idem Servicing?
Rating:
(
3.5
/
5
)
Idem Servicing do not themselves attract online reviews. The majority of online discussions around this company relate to them pursuing debts that they have bought from other high street banks. The complaints centre around the debtors disputing the value or existence of the original debt and being unable to obtain documentary evidence to support the claimed debt. Often debtors complain they are threatened with court action for debts that are unenforceable due to the absence of paperwork and the claim not following due process. As for the other debt collection companies, the very nature of the business will always attract such complaints. The very few online records of complaints for Idem Servicing is however an indication that they are either pursuing very few debts or that they are operating a service in a manner that does not attract adverse reactions.
Idem Servicing
Debt Collectors Contact Details:
Company Name: Idem Servicing
Other Names: Paragon Finance PLC
Address:
PO Box 16619
Solihull
B91 9TU
Phone: 0345 322 7300
Website: www.idemservicing.co.uk
Numbers they call from:
01495529402
08433770194
08451960497
FAQs
Who owns Idem Servicing?
Idem Servicing is ultimately owned by Paragon Banking Group Plc.
Are Idem Servicing financially regulated?
Idem Servicing is part of Paragon Finance PLC which is authorised and regulated by the Financial Conduct Authority under registration number 01917566.
Do HMRC use Idem Servicing?
Idem Servicing are not used by HMRC for debt collection.
Does Idem Servicing buy debt?
Idem Servicing manages debts for Idem Capital. Idem Capital buys debts from other businesses and organisations.
What happens if you ignore debt collectors?
Idem Servicing buys debt from companies that have been unable to collect from you. They buy the debt for a few pence on the pound and then aim to collect a fraction of the full amount to make a profit.
Can Idem Servicing take you to court?
If you ignore debt collectors at first they may send doorstep collectors. Secondly, they may apply for a County Court Judgement, which if successful would force you to pay and would show on your credit report.
Can you go to jail for debt collections?
Idem Servicing can take you to court in order to claim the money owed. If you have been taken to court you will have received a County Court Judgement letter.
What happens if I ignore a CCJ?
You cannot go to jail for debts owed to debt collection agencies.
Can Idem Servicing issue a warrant?
If you ignore a CCJ you won't get sent to prison, however, bailiffs may be sent to your house to collect items equal to the value of the money that owe.
Are Idem Servicing bailiffs?
Idem Servicing cannot issue an arrest warrant or have you sent to prison. At most they can request a CCJ and if successful send bailiffs to your property to recover items to cover the debt owed.
Can Idem Servicing come to your house?
Idem Servicing are not bailiffs. They could, however, request a County Court Judgement which means that the courts could send bailiffs. You would have received a lot of warning letters if this was going to happen.
Can Idem Servicing force entry?
Idem Servicing have been known to send people to your house, however, they have no legal powers so you can ignore them or tell them to go away. If you have received a County Court Judgement then the courts could instruct bailiffs to come to your house.
Will Idem Servicing give up?
Idem Servicing cannot force entry, they have no legal powers over you. However, if you have received a County Court Judgement then the courts could instruct bailiffs to come to your house.
Can a debt be too old to collect?
Idem Servicing won't give up chasing you for the debt until they've exhausted all of their legal options. This usually means being chased for up to 6 years.
How long can you legally be chased for debt?
A debt can be too old to collect from you. Under the Limitation Act 1980 they have a maximum of 6 years to chase a debt. This 6 years is counted from your last payment or the last time that you acknowledged the debt.
Are debts ever written off?
As per the Limitation action 1980, you can be legally chased for up to 6 years from your last payment or the last time that you acknowledged the debt. If a County Court Judgment is raised against you the Limitation Act no longer applies and you can be chased indefinitely.
How do I contact Idem Servicing?
Idem Servicing lists a local rate phone number on their website or you can contact them via email or via secure messaging at their website. You can also write to them by post.
How do I pay Idem Servicing?
Idem Servicing prefers payment via direct debit. You can also make payments online at their website, although they only accept debit cards and do not accept payment by credit card. Card payments can also be made over the phone, or you can pay by bank transfer or by posting a cheque to them.
References
CONC 7.3 Treatment of customers in default or arrears (including repossessions): lenders, owners and debt collectors
CONC 7.9 Contact with customers
Read More…