Have you been looking at the IVA.com website recently? If you are in debt and need help, IVA.com might have the right solution for you. However, they cannot help every type of debtor. Understand who they can and can't help in our complete IVA.com review.
We're here to help!
Who Are IVA.com?
IVA.com is a commercial debt management company in the UK. They are designed to provide a single debt solution to debtors (not all debtors will qualify) to help them get out of debt at a cheaper overall cost, while also making a profit.
IVA.com is not a debt charity but can provide a financially beneficial solution to some people. As insolvency practitioners, they are governed by regulatory bodies including the Financial Conduct Authority (FCA).
Find your best debt solution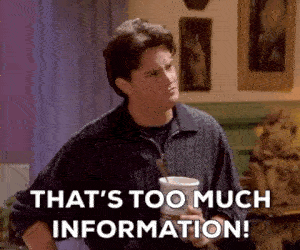 Is all this information starting to feel overwhelming? Don't panic! I've put together a 4 question debt calculator so you can quickly and easily find the best solution for you. Answer the four questions now.
IVA.com Debt Solutions
You won't be surprised to hear that IVA.com offer a single debt solution. You guessed it – and IVA!
As the name suggests, IVA.com offer debtors the chance to see if they are suitable for an IVA and commit to paying off their debts for five years.
But, what is an IVA and what the advantages of using one?
An IVA is a debt solution that is only suitable for people with multiple creditors and debt in the range of £2,000 and above. If 75% of your creditors agree to the IVA, then all of the creditors are legally bound to accept the IVA. You then pay one payment each month, usually £100-£400+ and this money is proportionally split between your creditors (you don't have to worry about this part).
A typical IVA lasts for five years and once the timeframe passes, all your debt is written off that has not been paid back. It can be a beneficial way of getting out of multiple debts without paying all the money owed back.
We urge anyone thinking about an IVA to read our impartial IVA guide first.
Excellent IVA.com Reviews
IVA.com has in excess of 250 reviews on Trustpilot and 97% of people who left those reviews game the company five stars. They are singing their praises and have said things like:
"Absolutely Invaluable! Dealing with debt can be overwhelming and scary, and I contacted Keith at IVA.com for some information. He was helpful, non pushy and very friendly. He answered my questions and helped me understand what would happen, as well as put my mind at ease."

[Trustpilot]
"Wonderful service. Very knowledgeable about debt management and Keith was ultra helpful in helping me with my problems, through to a satisfactory conclusion. Couldn't recommend highly enough."

[Trustpilot]
You will notice that a lot of reviews mention a man named Keith. He is the face of the business and has a video of him speaking on the IVA.com site.
IVA.com FAQs
Is IVA.com a scam?
No IVA.com is not a scam company and they do offer a legitimate service. As a matter of fact, you may have seen their representatives on the TV. They have been on BBC news and on Dragons Den.
How much will I save with an IVA?
The amount you can save by using IVA.com will depend on your debt circumstances. Some people walk away from their IVA with thousands of pounds written off. Some people avoid paying 85%+ of their debt.
IVA.com has a calculator on their homepage you can use to find out your potential savings.
How does IVA.com work?
The website works in the same way as most other businesses of this kind. You can fill in your details online to see if you qualify and then IVA.com workers will get in touch to explain more and offer you the chance to apply for an IVA.
Can I request IVA.com to call me back?
Yes, if you would prefer to provide information to a person instead of a computer, you can request them to call you back via their website.
What is the IVA.com number?
The IVA.com can be found at the end of this review – and it's free!
Who is Keith White?
Keith White is one of the directors at IVA.com and the face of the business. He is an insolvency professional and any reviewer that has dealt with him has had good things to say about his work. You can e-meet him via the IVA.com explainer videos.
Will an IVA harm my credit rating?
Yes, having an IVA will do significant damage to your credit rating. You can recover your rating after an IVA, but it will not happen overnight. Thus, you could have trouble accessing further credit in the immediate future after your IVA has ended.
Will I definitely get an IVA?
Even if you tick the boxes for an IVA, the ultimate decision comes down to your creditors. 75% of them need to say yes to get one, and that means IVA.com cannot guarantee you will get one. They can tell you when you don't qualify.
Will IVA.com communicate with creditors for me?
Yes, you won't need to deal with them yourself anymore. Additionally, any debt calls and annoying letters should stop once the IVA has been agreed. The usual timeframe is 6-8 weeks to set up an IVA.
Is an IVA always five years?
No, sometimes the period changes and can be six years. Most IVAs last five years.
Does an IVA stop interest on the debt?
Yes, when you get an IVA any accumulative interest on the debt will be frozen. This is another benefit of having an IVA but these benefits can be lost if you stop paying or miss a payment.
Does MoneyNerd give IVA.com a thumbs up?
IVA.com is definitely not the worst IVA provider on the market. They have great reviews and are a public transparent company that appear on TV. The only downside to IVA.com is that they will not be able to help everyone.
Others may choose to find another debt solution or speak with a UK debt charity for help.
IVA.com Contact Details
Address:
Address Not found
Contact number:
0800 324 7011
Website: