Lackfords Debt Recovery – Do You Have to Pay? 2022
For free and impartial money advice and guidance, visit MoneyHelper, to help you make the most of your money.
Do you have to pay Lackfrods Debt Recovery? This is a question being asked by lots of people who have received a scary letter in the post.
There may be times when you have to pay, and there are other occasions when you can fight back. Learn more about your debt situation with Lackfords below.
Beating Debt Collectors
There are several ways to deal with debt collectors and improve your finances.
Choosing the right way to tackle your debt could save you time and money, but the wrong one could cause even more harm.
It's always best to find out about all your options from a professional before you take action.
Fill out the 5 step form to get started.
What is Lackfords Debt Recovery?
Lackfords Debt Recovery, also known as the Lackfords Group, is a company that offers early and late debt recovery services.
By this we mean they offer services to recover debts before court action takes place, and they are also enforcement officers that can enforce court orders to recover debts. The company has three main offices in London, Cornwall and Manchester.
How does commercial debt recovery work?
Commercial debt recovery works by first tracing the supposed debtor and asking them to pay. If they pay or agree on a payment plan to clear the debt, the debt recovery company will charge their client a fee or commission for recovering the money.
However, some debtors refuse to pay after being contacted by a debt collection company. This is often because they don't agree they owe the money or think there has been a mistake, especially when they don't recognise the debt collection agency.
If the debtor doesn't pay, the debt collection company's client may decide to take court action. If a judge states the debtor must pay, they are subject to a court order to do so. If they don't pay after the court order is issued, the claimant can use debt enforcement action. One way to end=force the debt is to use enforcement officers, which were previously known as bailiffs.
Lackfords Debt Recovery is rather unique because it can help at both ends of the process. Most other debt collection companies aren't bailiffs and can't help to enforce a court order.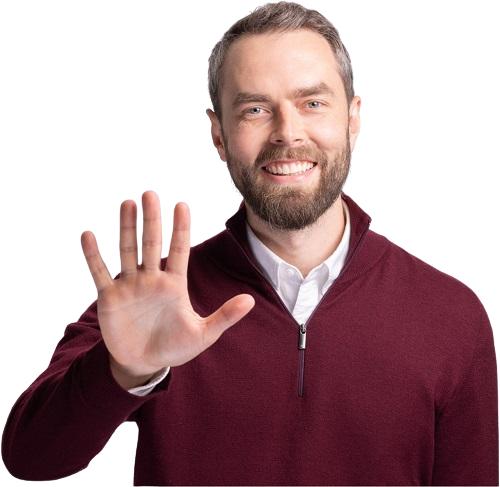 Are you struggling with debt?
Affordable repayments
Reduce pressure from people you owe
Stop interest and charges from soaring
Get started
Who does Lackfords Debt Recovery work for?
Lackfords Debt Recovery claims to be able to help all small and medium enterprises as well as large corporations. Their website states they specialise in a number of industries to collect debts, such as:
Utility and energy
Finance
Professional services
Legal services
Insurance
Automotive
Education
Lackfords Group reviews
The Lackfords Group has a mixture of positive and negative reviews online, mostly by businesses that have used their services. Here are two examples of what's frequently being said:
"I have had a case with Lackfords since 2019. They let my writ go out of date so had to apply for a new one. Communication is non-existent, I always have to chase for updates. I would look somewhere else if you're thinking of using Lackfords as high court enforcement."
"I have really enjoyed working with Lackfords. They are responsive for tough work. They work hard and do their best."
Degard Art (Google review)
Have you received a Lackfords debt letter?
Lackfords debt letters are sent to people to collect the debt at an early stage. They're formally known as a Letter Befoe Action because as the name suggests, they're giving you a chance to pay before legal action will be taken.
It's essential for Lackfords Debt Recovery to send one of these letters if they do want to take legal action, as they are part of a stringent process. However, they will send them even when their client doesn't want to take the matter further, in the hope that you'll get anxious and pay anyway.
You just never know when the legal threat is real or not.
Or, have you received a Lackfords Notice of Recovery?
The above is different from a Lackfords Notice of Recovery letter. These letters are sent by Lackfords enforcement agents when you have not paid a debt as instructed by a court order.
The Notice of Recovery is also giving you a chance to clear the debt or agree on a payment plan (usually with a lump sum payment upfront!). And if you don't their bailiffs will come to your home to seize goods and sell them to clear your debt.
If you receive a Notice of Recovery then an additional £75 bailiff charge is added. Further and more expensive charges are added to your debt if they have to pay you a visit.
Do you have to pay Lackfords?
You don't have to pay Lackfords just because you have been sent a Letter Before Action, but you should pay or discuss a payment plan if you've received a Notice of Recovery to avoid further expensive fees and bailiffs at your door.
So, what should you do if you receive a Letter Before Action? Read on to find out!
Ask Lackfords Debt Recovery to prove the supposed debt
You can challenge Lackfords's Letter Before Action by replying with a letter asking for evidence that you owe the debt they're referring to. This should be a simple but firm letter stating that they are obligated to prove the debt with a copy of a signed agreement by you, when applicable.
Keep copies of your request for proof in case you're later taken to court. You can show a judge and refusing to supply proof could stop Lackfords's client from getting a court order against you to pay the money.
Use MoneyNerd's own prove the debt letter template to save time!
What happens if they prove your debt?
If Lackfords proves the debt then it's time to consider paying or speaking with them about a payment plan. Otherwise, they may take legal action, which can add further fees and stress.
Is your Lackfords Group debt too old to be recovered?
The only time you don't need to request proof is when your debt is too old to be recovered. Many debts in England and Wales cannot be legally enforced with a court order after six years. Check to see if your Lackfords debt is too old to be recovered first, and send a statute-barred letter if it is!
Need help dealing with debt collectors?
Additional guidance and tips on dealing with debt collectors are available via our debt info page. Read it for free now!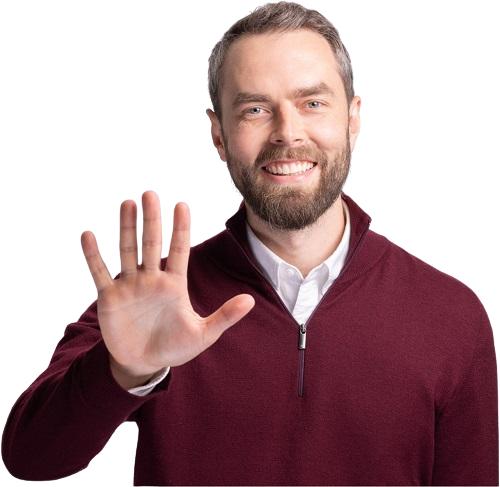 Are you struggling with debt?
Affordable repayments
Reduce pressure from people you owe
Stop interest and charges from soaring
Get started