You might not have to pay Likely Loans and you may be due a refund!
Like many lenders, Likely Loans have been known to lend when they shouldn't have (with devastating consequences for the borrowers). The good news for you is that you can exploit this fact to benefit yourself. In this guide we look at how you can write off your debt, cancel your loan and even get a refund.
It's not your fault. Complaints to the Financial Ombudsman have risen this year from 830 to 2,006, so it's safe to say that you're not alone.
Deal with your debt today and feel better tomorrow.
Who are Likely Loans?
Likely Loans is a subprime lender who opened up shop in 2014 and has lent over £200 Million to over 100,000 customers. They're officially owned by Oakbrook Finance who are a registered company and FCA regulated.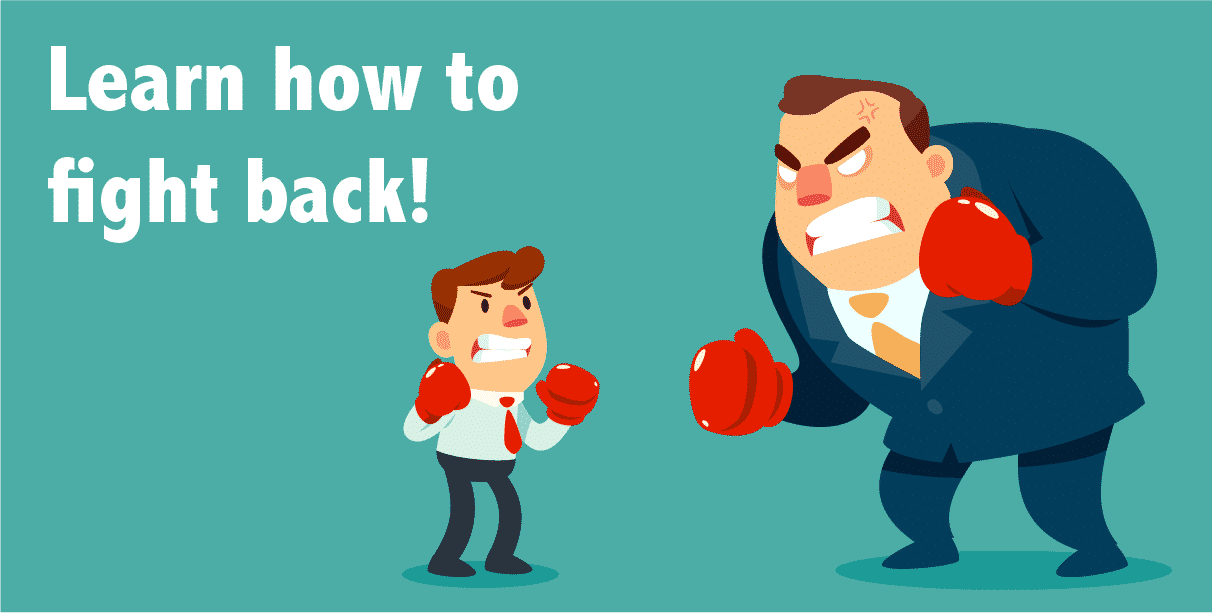 New laws for Likely Loans
It's not surprising that so many people are in debt these days. Before the new laws came into force, the lending industry was worth over £2 billion, which was fueled by irresponsible lending and stupidly high interest rates.
Unfair practices have been identified by the Financial Conduct Authority which have resulted in these companies getting huge fines. Wonga for example was fined £220 million, which ultimately put them out of business! Other companies such as Quickquid have been fined £18 million.
Customers that were not properly assessed during their loan application received a refund. This new law worked and over the 3 years following the laws the number of loans issued fell from 10 million to 1.8 million and the number of lenders fell from 240 to 60.
If Likely Loans did not follow any of the laws below, then you could claim for a refund!
Law #1: the loan must be affordability
Of all the new laws, this one has had the most reader success stories for getting a refund. The Financial Conduct Authority is the regulator for lenders in the UK and they have explicitly said that a lender must not allow you to sign an agreement unless they have carried out a creditworthiness assessment and have given proper regard to their affordability.
The law also says that the repayments must be "sustainable". This means that you must be able to make repayments on time while meeting other reasonable commitments (eg. Rent, bills, food, car) and without having to borrow more money to make the repayments.
Basically, the repayments of the loan should be affordable when you take into account all of your other expenses such as rent, bills, food, car. If you couldn't afford repayments of your loan, or you found yourself taking out another loan to cover the repayments then you could claim for a refund! See my simple guide for doing so here.
Find your best debt solution (in 1 minute!)
Is all this information starting to feel overwhelming? Don't panic! I've put together a 4 question debt calculator so you can quickly and easily find the best solution for you. If you're eligible for the new government scheme, you could write off up to 85% of your debt! Answer the four questions now.
Law #2: limits on interest and charges
This law tends to act as a bonus when claiming under law #1, although technically you could claim for this independently of law #1. The Financial Conduct Authority has introduced a price cap to protect borrowers from excessive charges. These include:
A cost cap of 0.8% per day on the amount borrowed – this includes both interest and all fees charged.
A cap on default fees of £15 – after a default interest can still be charged, but it mustn't exceed the original rate of 0.8% per day.
A complete cost cap of 100% – you should never be asked to repay more than 100% of the money borrowed.
These limits apply to all credit agreements that have an interest rate of 100% or more and that are due to be fully or substantially repaid within a year.
Additional laws came into force in May 2017. They now must provide details of their products on a price comparison website authorised by the FCA and borrowers must be provided with a summary of the cost of borrowing.
If Likely Loans has breached any of these laws and has attempted to charge you more than they should,then your credit agreement with them is unenforceable and they will not be able to make you repay the loan! You would have a strong case to claim money back.
Most loan companies will want you to repay the debt using a Continuous Payment Authority (CPA). This provides the company with permission to take any sum they wish from your bank at any time they want. They are supposed to inform you prior to debiting your bank account, but many of them fail to carry out this crucial step. The result is you don't know the money has left your account until you see your next bank statement.
If you are struggling with important payments such as your rent, mortgage or utility bill, and the money is taken by Likely Loans ahead of these bills, you could end up in serious trouble.
New regulations mean that if the CPA fails to be paid on two occasions, no further requests to your bank account are allowed.
There are also rules governing the amount of money they can take using a CPA. No longer are they allowed to take partial payments. If you don't have enough money in your account to cover the full amount of the payment due, they can't take anything. Only if you agree that they can take a partial payment, they are allowed to do so, but you must give your permission in advance for them to do so.
When they do make more than two requests or they take a partial payment without your explicit permission they are in breach of regulations and you should complain and put in a claim.
Can't afford your next repayment?
If Likely Loans has operated legitimately but you simply can't afford to repay the loan, there are some steps you can take to protect yourself.
If you are paying them by standing order or direct debit, you should contact your bank and cancel these. Likely Loans will no longer be able to collect payments automatically and you will retain control of your bank account. Your bank may advise you to inform Likely Loans that you have done this, but you are under no legal obligation to do so; they will be unable to collect any money from you until you give them explicit permission to do so.
Of course, you will still owe them money so you must deal with that directly; while you might be tempted to do so, don't hide your head in the sand. Your first approach should be to contact Likely Loans and talk to them about your problems. They are obliged to treat you fairly, so you should be able to come to an agreement to reschedule your repayments.
By law, lenders must:
Indicate where you can obtain free independent debt advice
Hold off debt recovery for a reasonable period while you develop a repayment plan possibly using a debt advisor
Giving you reasonable time to repay possibly freezing interest and additional charges.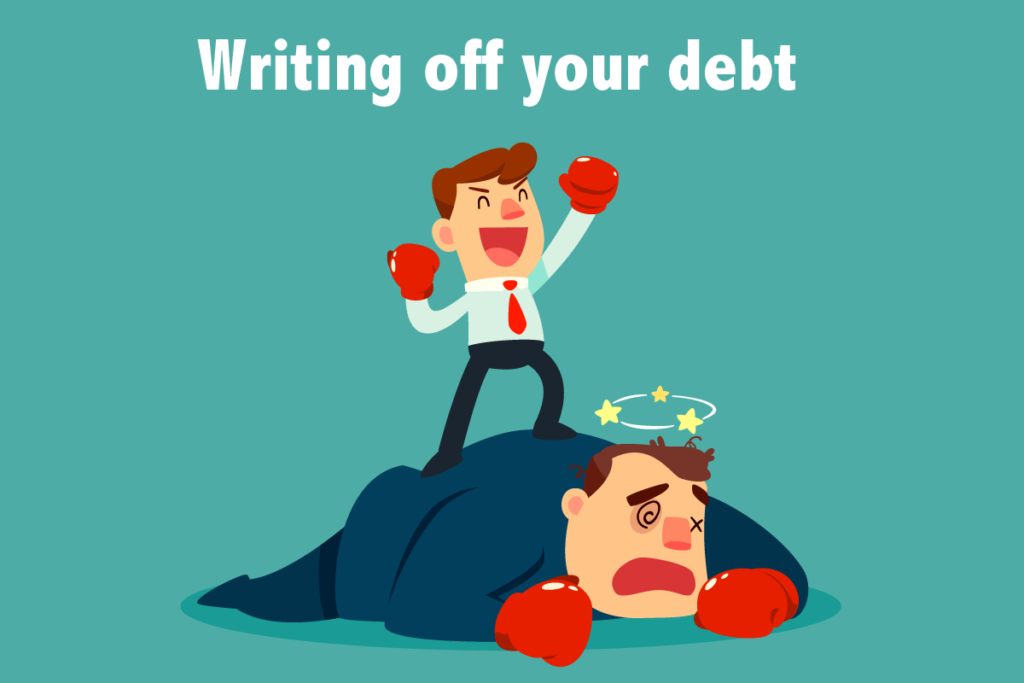 How to write off your debt
It is possible to write off your debt entirely through an Individual Voluntary Arrangement (IVA). This is a formal agreement to pay the debt collectors an amount you can afford as a one-off sum or as monthly payment.
You only qualify for the government IVA scheme if your debts are over £1,700 and you have more than one debt. Fill out a 30 second form to see if you qualify with my 4 question debt write off calculator.
What is the Eligibility Criteria for Likely Loans?
A large majority of people are able to qualify for a loan at Likely Loans compared to other lenders. This is simply because of the fact that Likely Loans gives out loans to individuals that have bad credit scores.
They compensate for this by charging debtors extremely high interest rates.
Hence, if you have a bad credit score, you don't need to worry too much as you'll still be able to qualify for their loans in most cases.
However, you'll definitely have to prove that you'll be able to pay back your loan within a reasonable amount of time. You're going to need to prove this be providing evidence of your income as well as your expenditures.
You can provide proof of your income by providing copies of wage slips as well as your bank statement. Similarly, you can provide proof of your monthly expenditure by providing your bank statement(s).
During the application process, they will assess your spare income and determine whether you'll be able to pay back the loan in spite of the high interest rate or not.
There are also other basic eligibility criteria that you're going to need to fulfil such as:
You must be a citizen of the UK
You must be at least 18 or older
You must have not have gone through bankruptcy in the last 12 months
You need to have a bank or a building society account
You need to have a stable and reliable source of income
Want to make a claim?
The Financial Ombudsman Service received 10,529 complaints about these types of loans in 2017 – this is just the tip of the iceberg as many would have been resolved without escalating to the Financial Ombudsman Service. So it's safe to say that you're not alone.
If Likely Loans has treated you unfairly, you may be entitled to a refund even if you have paid off the loan within the last six years. You can expect to be refunded all the interest you have paid on the loan along with any additional charges, plus 8% interest on any refunds – this adds up to £1000s for some readers.
I've had 100s of success stories from readers who have followed the simple templates in my guide.
More about Likely Loans
Legit?
Likely Loans along with Appro Loans are brand names of Oakbrook Finance Limited. Likely Loan is a registered company as well as being authorised and regulated by the Financial Conduct Authority (FCA). We can safely say that Likely Loans is a legitimate company.
Safe?
Given that Likely Loans is an FCA regulated brand, we can rest assured that Likely Loans is safe as the FCA are very strict with their rules and often do reviews or audits of companies that are regulated.
All that being said Likely Loans lends at an eye watering 59.9% representative APR. Whilst this is a good rate compared to lenders, it's not a good rate when compared to the prime lending banks where you could get a loan for 3-4% if approved. It's never safe to get into debt that you can't afford to pay back, so think about this decision seriously.
If you can't afford to pay back the interest at an effective rate, you may get stuck in 'persistent debt'. Persistent debt refers to when you are perpetually stuck in debt because you can't pay back the money at a faster rate than the rate at which your debt is growing.
An interest rate of 59.9% is definitely a rate that could incur persistent debt. Thus, assess your finances thoroughly before you apply for a loan with them.
Good?
Likely Loans has mixed reviews. As of the time of writing Likely Loans has a rating of 6.6/10 on Trustpilot with many of the reviewers confused having been misled or miss-communicated to. Proceed with caution.
Star Rating
Rating:
(
2
/
5
)
We're scoring Likely Loans 2/5 due to the disproportionate amount of negative reviews on Trustpilot. People seem to be having lots of problems with this company, their communication and customer service.
What does Likely Loans Do?
.Likely Loans lends from £500 to £5000 over a period of 12 to 60 months. We don't often see loan terms of 60 months, which is interesting. Note that you ideally want to reduce your period as much as possible. For example if you borrow £2000 over 12 months, you will have to pay back £2,556. If you borrow it over 60 months you'll have to repay over double!, £5,295.60!!
What does the process look like?
You start off on the the Likely Loans home page. Here you can select the amount and term. Here, take note that of the 'total repayable' – you want to keep this as low as possible providing the repayments are affordable for you.
Next you're instructed to complete the application form to get an 'instant decision' and you're reassured that this application won't affect your credit score. It looks like all of the information they gather on this page will be all they need to make a full decision and payout. It's possible that depending on what comes back from the credit reference agency and what their decisioning process is, that they may require some documentation before paying out. In any case, you have nothing to lose by submitting this page.
Likely Loan Reviews
It looks like Likely Loans may have been focusing on Feefo reviews too much. Companies can skew the ratings by asking their customers to review the company soon after they have paid out (ie. when you're the happiest!). I would say Trustpilot is likely to be the best reflection of this company.
Trustpilot: 6.6/10
Feefo: 4.9/5
The good:
"Straight forward online process, advisor I spoke to was pleasant. Receive loan within 24hrs. Wouldn't advise paying off early as it's not worth the verbal hassle they give you. Don't bother trying to get a 2nd loan as they don't take into consideration that the 1st loan was paid off with no problems. I was invited to apply again several times but they don't tell you that you need to leave 3-6 mths In between. One hit wonder with this company"
The bad:
"The money was slow arriving compared to other online lenders because they don't really do transfers at weekends. They do not send out any paper correspondence at all, even their chasing messages are email and text only. When I phoned to ask to negotiate reduced payments I spent ages talking to a young man who didn't have a clue about anything that wasn't in his script. When I said I am freelance and my income fluctuates, it was like I was an alien. The only good thing is that I'm fairly sure it would be easy to run rings round them in court, if things ever get that far."
Likely Loans Contact Details
Registration number: 07831517
likelyloans.com
02080806450
The Poynt North, 45 Wollaton Street, Nottingham, NG1 5FW
FCA registration
Reference No: 707357
Trading names: Likely Loans, Oakbrook Finance Ltd , Marshall Rivers, GuarantorUs Loans
Place of business: The Poynt North, 45 Wollaton Street, Nottingham, NG1 5FW
Data protection registration
Registration No: Z3250811
Data controller: OAKBROOK FINANCE LIMITED
Address: The Poynt North, 45 Wollaton Street, Nottingham, NG1 5FW
References
CONC 5.2A Creditworthiness assessment