Likely Loans Reviews & In-depth Info 2022
If you have been considering asking for a Likely Loans personal loan and want to read real reviews, find out more about the loan, or learn about the company, this is the guide for you.
About – Who are Likely Loans?
Likely Loans is a UK lender that began offering loans in 2014 and has lent more than £200 million to over 100,000 customers since.
They are based in Nottingham and advertise next working day credit. They're officially owned by Oakbrook Finance who are regulated by the Financial Conduct Authority (FCA).
Loan Key Features
Analyse the key features of a Likely Loans loan below, such as the APR, loan repayment period and fees.
APR
Minimum APR: 39.9%
Maximum APR: 89.9%
The APR for the loan is advertised at 39.9%. This is a best case scenario. Depending on your individual circumstances, the APR could go up.
Loan Amount and Repayment Period
You can borrow between £500 and £5000
The loan repayment period can be between 12-36 months.
Example
Here's the representative example that they give on their website:
Representative APR: 59.9% APR
Loan amount: £2,000
Interest rate: 59.9% p.a. (fixed)
Term: 24 months
Monthly repayments: £131.05
Total amount repayable: £3,145.20
Total cost: £1,145.20
Information correct as of 01/04/21 (LikelyLoans)
How do I apply for a LikelyLoan loan?
You can apply for a LikelyLoan loan online. Once you have applied, you will receive an instant provisional response. And how quickly will you get the money from Likely loans? You will receive the money within the next working day.
What is the Eligibility Criteria for Likely Loans?
There are some basic eligibility criteria that you're going to need to fulfil to qualify for a LikelyLoan, such as:
You must be a UK citizen and at least 18
You must have not been declared bankrupt in the last 12 months
Regular income
You must have a bank or building society account
Covid may also affect if customers can get credit in the immediate future.
LikelyLoans Reviews
Reviews from previous customers are an effective way of assessing a company. Read reviews from previous customers about LikelyLoans on their TrustPilot page.
*Information correct as of 11/06/21 (TrustPilot)
How to complain about LikelyLoans?
Should you need to make a complaint about LikelyLoans, then you can use the details below to either write to them or call them.
Beth Kelly
The Poynt North
45 Wollaton Street
Nottingham
Nottinghamshire
NG1 5FW
UNITED KINGDOM
[email protected]
If LikelyLoans does not respond to your complaint then you should contact the Financial Ombudsman Service. They might be able to handle your complaint.
Information correct as of 01/04/21 (FCA)
Feeling like Chandler?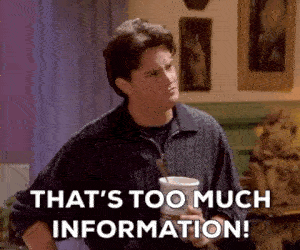 Is all this information starting to feel overwhelming? Don't panic! There's plenty of help available. You can get started below.
Company information:
LikelyLoans is registered at Companies House under the following registration details. Details were also found on their website.
Date of incorporation: 2 November 2011
Company status: Active
Company number: 07831517
Company type: Private limited Company
Website: https://likelyloans.com/
Address: The Poynt North, 45 Wollaton Street, Nottingham, United Kingdom, NG1 5FW
Opening Hours: Monday to Friday: 8 A.M to 6 P.M
Saturday: 9 A.M to 1 P.M
Phone number: +442080806450
Information correct as of 01/04/21 (Companies House)
FCA registration:
The Financial Conduct Authority (FCA) is the conduct regulator for financial services firms and financial markets in the UK.
FCA regulated: Yes
FCA status: Authorised
FCA reference number: 707357
Trading names:
Oakbrook
Oakbrook Finance
Oakbrook Loans
Appro
Appro Loans
Likely Loans
Place of business:
The Poynt North
45 Wollaton Street
Nottingham
Nottinghamshire
NG1 5FW
UNITED KINGDOM
Information correct as of 01/04/21 (FCA)
Data protection registration:
Data protection registration means that this company is registered with ICO, the UK's independent authority set up to uphold information rights in the public interest. The privacy of your data will be protected.
Registration No: Z3250811
Data controller: Oakbrook Finance Limited
Address:
The Poynt North
45 Wollaton Street
Nottingham
NG1 5FW
Information correct as of 01/04/21 (ICO register)
Where are LikelyLoans located?
You may want to speak with the loan company in person. If you do, it's important to find a company whose offices are near your own address. Take a look at their office location on a map.
FAQs
Are Likely Loans Legit?
Yes, Likely Loans is a legitimate business with a registered office in Nottingham. They are authorised and regulated by the FCA through Oakbrook Finance.
Are Likely Loans a Direct Lender?
There is some confusion about whether Likely Loans is a direct lender or a credit broker. The Likely Loans website is owned by Oakbrook Finance and they are the people who provide the loans. Therefore, Likely Loans is a direct provider.
Can I Increase My Likely Loan?
Likely Loans do allow some customers to top up the amount they have borrowed. However, this service is only available to customers who have kept up with repayments. You will need to make an application for a top-up and a decision should be made as swiftly as your initial application.
Lending Laws
#1: Comfortably Affordable
It is illegal for lenders to give your credit if you cannot afford it. The best way to ensure this is for them to check your credit score.
#2: Fee Caps
Lending firms must not charge more than 0.8% per day and you should never pay back more than 100% of what you borrowed (including late fees!).
#3: Collection Laws
When your lender collects a repayment from your bank account, they must give you notice to avoid nasty surprises and financial difficulty. If they don't they are breaching a rule. Additionally, if you do not have enough money to pay so they take part of the payment and wipe out your balance, they are breaking the law.
The only time they can take part payment is with your permission.
Likely Loans Contact Details
Phone number: 02080806450
Website: https://likelyloans.com/
Email address: site contact form only (Covid may have reduced how fast their customer service agents respond to customers)
References
CONC 5.2A Creditworthiness assessment