Loans At Home Reviews & In-depth Info 2022
If you have landed on this page, it is probably because you are considering a loan with Loans At Home UK.
If you are looking for info about Loans At Home UK, this article should help you. We've compiled the most important, in-depth information about Loans at Home UK.
About – who are Loans At Home?
Loans at Home is registered in the UK and has more than 60 years' experience in the lending industry. They were established in 1955 under the trading name S.D. Taylor Limited and are based in Leeds.
Don't worry, here's what to do!
There are several debt solutions in the UK that can be used to improve your finances. Choosing the right way to tackle your debt could save you time and money, but the wrong one could cause even more harm.
It's always best to find out about all your options from a professional before you take action.

Fill out the 5 step form to get started.
What are the key features of Loans at Home's loan?
Loans at Home Loans offers a fast online application process that takes just two minutes to complete. The company offers short-term loans of up to £600 with a repayment period of up to 33 weeks.
Let's break it down.
APR
Minimum APR: 466.4%
The APR for the loan is advertised at 466.4%, but this is a best case scenario. Depending on your individual circumstances, the APR could go up.
Loan Amount and Repayment Period
You can borrow between £100 and £600.
The loan repayment period can be between 14 – 34 weeks.
Example
Here's the representative example that they give on their website:
Representative APR: 466.4% APR.
Loan amount: £300
Interest rate: 107.05% (fixed) p.a.
Term: 34 weeks
Weekly repayment: £15
Total amount repayable: £510
Total cost: £210
Fees
The APR includes the cost of a weekly collection visit to your home by their representative for the period of the contract.
Information correct as of 01/04/21 (LoansAtHome)
How do I apply for a Loans at Home loan?
You can apply for a Loans at Home loan online. They'll get back in touch within 24 hours to arrange a home visit with one of their local agents.
Will I be accepted for a Loans at Home loan?
Loans at Home will assess you based on certain criteria. See if you qualify:
Income: You do not need to be employed to qualify for a Loans at Home loan

Credit Score: You don't need to have a perfect credit history, they assess on a case by case basis

Bank account: You do not need to have a UK bank account to qualify for this loan as Loans at Home lends cash loans.
Information correct as of 01/04/21 (LoansAtHome)
Loans at Home reviews
It's important to see how other customers have rated their experience with Loans at Home. Take a look at their up-to-date reviews on Trustpilot.
*Information correct as of 11/06/21 (TrustPilot)
Feeling like Chandler?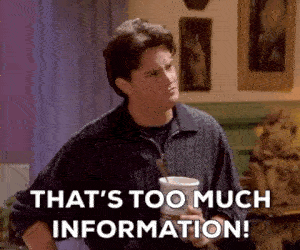 Is all this information starting to feel overwhelming? Don't panic! There's plenty of help available. You can get started below.
What you need to know about the government lending regulations
The Financial Conduct Authority has put price caps in place on lending, in relation to interest and charges. This measure was designed to give borrowers more protection. These include:
You must not be charged more than 0.8% per day on the amount you have borrowed – including fees and charges.

Default fees are capped at £15 – the lender may still charge interest after this, but it cannot be greater than the daily price cap.

A complete cost cap of 100% – you cannot be asked to pay over 100% of the value of the loan you have borrowed.
These limits are relevant to all credit agreements with an interest rate of 100% or more a year and that will either be fully or substantially repaid in the year.
Other notable regulations relate to the products offered by lenders. They must put these on FCA authorised price comparison websites, and in addition, borrowers should be furnished with a summary of the total cost of what they have borrowed.
How to complain about Loans at Home?
In short, write to them – and add evidence. Should you need to make a complaint about Loans at Home, in the first instance, write to them about the nature of your complaint, with any evidence to support it.
Write to Loans At Home UK with your case, evidence and a request for compensation, using the contact details below.
Ian Pace
Customer Relationship Centre – Complaints
Loans at Home
Quantum House
290 Leek Road
Stoke on Trent
ST4 2BXS
UNITED KINGDOM
+4408081644452
If you do not hear back from them, it may be time to escalate the matter further. Loans At Home UK have 8 weeks maximum to respond to your complaint, thereafter, you can take it to the Financial Ombudsman.
Even if Loans At Home UK reply to your complaint, but you are unhappy with the response, you can escalate it to the Financial Ombudsman. You can reach them by phone on 0800 023 4567 or alternatively, they can also be found on 0300 123 9123.
Information correct as of 01/04/21 (FCA)
Company information:
After researching Companies House and their website, we found the following information about Loans at Home:
Date of incorporation: 1 June 1955
Company status: Active
Company number: 00550055
Company type: Private limited Company
Website: https://www.loansathome.co.uk/
Address: 7 Turnberry Park Road, Gildersome, Morley, Leeds, England, LS27 7LE
Opening Hours: Monday to Friday: 8am to 6pm
Phone number: +4408000114490
Information correct as of 01/04/21 (Companies House)
FCA registration:
The Financial Conduct Authority (FCA) is the conduct regulator for financial services firms and financial markets in the UK.
FCA regulated: Yes
FCA status: Authorised
FCA regulated activities: Consumer Credit (credit broking, entering into a regulated home credit loan agreement as lender)
FCA reference number: 708507
Trading names: S.D. Taylor Limited, loansathome.co.uk, Loansathome, Loans at Home, Advantage4u, advantage4u.co.uk, Ambassador Financial Services, Ambassador Personal Credit, Cash Kangaroo, cashkangaroo.co.uk, loansathome4u, loansathome4u.co.uk
Place of business:
7 Turnberry Park Road
Gildersome, Morley
Leeds
West Yorkshire
LS27 7LEL
UNITED KINGDOM
Information correct as of 01/04/21 (FCA)
Data protection registration:
Data protection registration means that this company is registered with ICO, the UK's independent authority set up to uphold information rights in the public interest. The privacy of your data will be protected.
Registration No: Z6039974
Data controller: S.D. Taylor Limited
Address:
7 Turnberry Park
Gildersome
Morley
Leeds
LS27 7LE
Information correct as of 01/04/21 (ICO register)
Where are Loans at Home located?
You may want to speak with the loan company in person. If you do, it's important to find a company whose offices are near your own address. Take a look at their office location on a map.
Address:
7 Turnberry Park
Gildersome
Morley
Leeds
LS27 7LE
Repaying the loan
If you've fallen into arrears with your loan, you'll need a plan of action. The debt will need to be paid and the only way to do this is to talk to Loans At Home UK, and rearrange the payment plan to something more suitable. Do not be tempted to just ignore it, make sure you deal with the debt in a way that works for you. Loans At Home UK should treat you fairly.
The law states that lenders have a responsibility to do the following:
Give you an idea of where you can find free independent debt advice
Put a hold on the debt recovery until you can devise a suitable alternative repayment plan
Put a stop on any additional charges and interest while you come to another arrangement
Getting debt help
These are some useful organisations if you would like professional help with your debt:
The value of loan companies
Many loan companies do operate above board. The new regulations have made a good dent in getting rid of the bad loan companies. It is much safer for borrowers than ever before, due to the new regulations.
Good luck!
FAQs
Do Loans at Home do a credit check?
Yes. Loans at home will conduct a credit check or 'hard search' using TransUnion. This leaves a 'footprint' on your credit history.
Is a loan the same as debt?
Yes and no. Whilst the term 'loan' does not directly mean debt, it is often the case that you require a loan in absence of your own money and therefore you are indebted to the lender.
What is a doorstep loan?
A doorstep loan is where you borrow money and the lender comes to your door to collect payments. It usually involves small quantities of money borrowed at high interest.
Do you know your debt free date?
Affordable repayments with an end date in sight
Reduce pressure from people you owe money to
Stop interest and charges from soaring
Get started
References
CONC 5.2A Creditworthiness assessment