Lolly Loans – Reviews & In-depth Info 2022
Are you interested in a Lolly Loan? Or are you looking for more information about the company as you already have a loan with them?
In both situations, this loan guide should help you. We've compiled the most important, in-depth information about Lolly's loan for you in this loan guide.
Don't worry, here's what to do!
There are several debt solutions in the UK that can be used to improve your finances. Choosing the right way to tackle your debt could save you time and money, but the wrong one could cause even more harm.
It's always best to find out about all your options from a professional before you take action.

Fill out the 5 step form to get started.
Who are Lolly Loans?
Lolly Loans offers loans between £100 and £3,000 with a repayment period of up to 24 months. The company is a credit broker that offers a fast application process with a result available within 15 minutes. Lolly Loans is operated by Amaze Media, and they are based in the UK.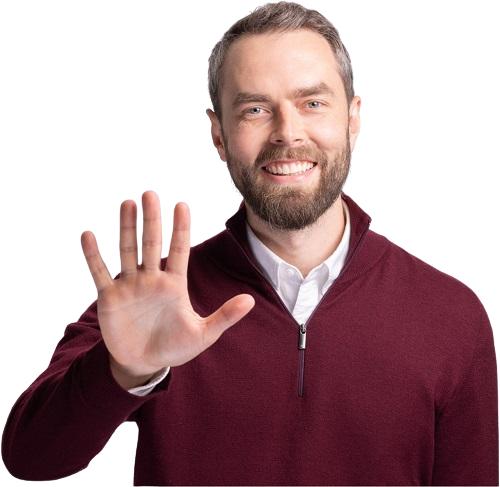 Are you struggling with debt?
Affordable repayments
Reduce pressure from people you owe
Stop interest and charges from soaring
Get started
The key details of a Lolly loan
Above we gave you an overview of Lolly loans. But let's break the details down further. Below are in-depth details about the fees, interest and repayment period relating to a loan you could secure through Lolly loans.
APR
Minimum APR: 49.9%
Maximum APR: 1294.1%
The APR for the loans they secure for you is advertised at 49.9%. This is a best case scenario. Depending on your individual circumstances, the APR could go up to 1294.1%.
Loan Amount and Repayment Period
You can borrow between £50 and £2750.
The loan repayment period can be between 3 – 24 months.
Example
Here's the representative example that they give on their website:
Representative APR: 70% APR
Loan amount: £1000
Interest rate: 70% (fixed) p.a.
Term: 24 months
Monthly repayments: £77.48
Total amount repayable: £1,859.52
Total cost: £859.52
Information correct as of 01/04/21 (Lolly)
How do I apply for a Lolly Loan?
You can apply for a Lolly Loan online. The application will be processed in 10 minutes.
Information correct as of 01/04/21 (Lolly)
Lolly Loans Reviews
It's important to look through a company's reviews to see how other customers rate them. Take a look at Lolly Loans reviews here.
Information correct as of 14/06/21 (Review Centre)
How to complain about Lolly Loans?
Should you need to make a complaint about Lolly Loans, then you first step should be to contact the company directly using the details below to either write to them or call them.
27 Cofton Church Lane
Cofton Hackett
Birmingham
B45 8PS
UNITED KINGDOM
+44 1202 016402
sales@egouk.co.uk
If Lolly Loans does not respond to your complaint then you should contact the Financial Ombudsman Service. They should be able to handle your complaint.
Information correct as of 01/04/21 (FCA)
Loan interest and charges – the caps!
The Financial Conduct Authority decided it was appropriate to put some measures in place to try and protect borrowers. These includes caps being put on loan interest and charges. These are some of the caps:
A 0.8% daily cost cap on the amount you have borrowed – this includes interest and fees.

A default fee cap of £15 – Interest may still be charged after a default is placed on the account, but it cannot exceed the original rate of 0.8% per day.

A complete cost cap of 100% – the lender must not chare you more than 100% of the money borrowed.
The limits are relevant to credit agreements with an interest rate at 100% or more yearly, and that will be repaid within a year, either fully or substantially.
Other regulations to be aware of are those that were brought into force in 2017.
Lenders now have a responsibility to provide information on their products via an FCA authorised price comparison website.
In addition, borrowers should receive a summary of their borrowing.
Feeling like Chandler?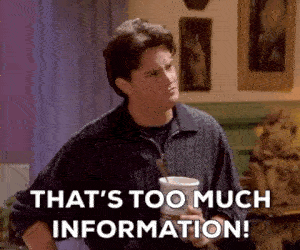 Is all this information starting to feel overwhelming? Don't panic! There's plenty of help available. You can get started below.
The changes to the Continuous Payment Authority
You will usually be asked to repay a loan using a CPA or Continuous Payment Authority.
New regulations were put in place recently regarding the CPA. These include the loan company being unable to attempt to take the funds on any more than two occasions.
They are also no longer permitted to take partial payments. If there are insufficient funds in your account to cover the entire debt, they must not take any funds at all.
You can speak to them and give them permission to take partial payments, if you'd prefer the debt to be taken bit by bit.
Lenders' Responsibilities
Lolly Loans UK should always try to help and should allow you to reschedule the repayments.
These are some rules that Lolly Loans UK must adhere to:
They must provide you with information on where you can get free independent debt advice

They have a responsibility to put a hold on debt recovery for a reasonable period; allowing you to set up an alternative repayment plan that suits your current situation.

They must give you ample time to pay back your debt, freezing interest and charges where possible.
Company Information
After researching Companies House and their website, we found the following information about Lolly Loans:
Date of incorporation: 31 July 2012
Company status: Active
Company number: 08163467
Company type: Private limited Company
Website: http://www.lolly.co.uk/
Address: 27 Cofton Church Lane, Cofton Hackett, Birmingham, England, B45 8PS
Opening Hours: Monday to Friday 9 A.M to 8 P.M, Saturday 10 A.M to 5 P.M
Phone number: +4407973155011
Information correct as of 01/04/21 (Companies House)
Is Lolly Loans legit?
In short, yes – Lolly Loans are legit. Lolly Loans is a registered trading name of EGOUK Ltd, and they're an FCA-approved and regulated company which indicates that they are legitimate. The details of the EGOUK Ltd FCA registration are as follows:
FCA regulated: Yes
FCA status: Appointed representative
FCA reference number: 733559
Trading names: www.lolly.co.uk
Place of business:
27 Cofton Church Lane
Cofton Hackett
Birmingham
B45 8PS
UNITED KINGDOM
Information correct as of 01/04/21 (FCA)
Where to find debt help
These are some of the organisations who are able to provide free independent advice on debt:
Good luck!
FAQs
Is Lolly a lender?
Lolly is a credit broker who check your credit rating before offering you a loan of between £100 and £3000.
Do Payday Loans Cause Debt?
Yes. Payday loans cause a debt that is often difficult to repay due to the high interest rate and the situation in which debtors are when taking on this loan.
What kind of debt is a payday loan?
Payday loans are short-term, extremely high interest loans available to consumers often without the best credit score.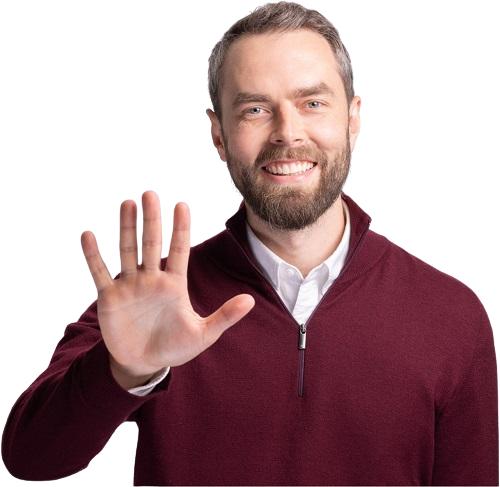 Are you struggling with debt?
Affordable repayments
Reduce pressure from people you owe
Stop interest and charges from soaring
Get started
References
CONC 5.2A Creditworthiness assessment