MBNA Loans Reviews & Break Down 2022
Are you considering a loan with MBNA Loans? Or perhaps you already have one, and you're looking for further information about the company. Either way, we've compiled the most important, in-depth information about MBNA Loans for you in this loan guide.
About – Who are MBNA Loans?
MBNA Loans offers personal loans, provided by Lloyds Bank. MBNA Loans is a registered credit broker in the UK. The company is based in Cheshire and was established in 1993.
Feeling like Chandler?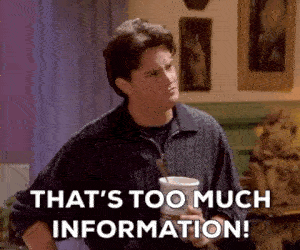 Is all this information starting to feel overwhelming? Don't panic! There's plenty of help available. You can get started below.
What are the key features of MBNA's loan?
It's important to analyse the key features of a loan carefully before you commit. Here are the critical details of MBNA's Personal Loan:
APR
Minimum APR: 2.8%
The APR for the loan is advertised at 2.8%. Depending on your individual circumstances, the APR could go up.
Loan Amount and Repayment Period
You can borrow between £1000 and £25,000.
The loan repayment period can be between 1 – 7 years.
Example
Here's the representative example that they give on their website.
You could borrow £10,000 over 48 months with 48 monthly repayments of £220.30. Total amount repayable will be £10,574.40. Representative 2.8% APR, annual interest rate (fixed) 2.76%. The representative APR applies to loans of £7,500 to £15,000 over 1 to 5 years. Other terms and loan amounts are available at different rates. The maximum APR you could be offered is 29.9% APR. The representative APR is the rate that at least 51% of people are expected to receive when taking out a loan within the stated amount and term range.
Information correct as of 01/04/21 (MBNA)
How do I apply for a RateSetter loan?
You can apply for an MBNA loan online. You will receive an instant descision, and if approved, will receive the money within 24 hours.
Will I be accepted for a MBNA loan?
MBNA will assess you based on certain criteria. See if you qualify:
Age: 18+
Residency: UK resident
Income: You must have a regular source of income
Insolvency: You've not been declined for credit in the last month. You don't have a history of bad credit.
Information correct as of 01/04/21 (MBNA)
MBNA Loans customer reviews
It's important to see how other customers have rated their experience with MBNA Loans. Take a look at their up-to-date reviews here.
Information correct as of 14/06/21 (Trustpilot)
Loan interest and other charges – government cap
There is a price cap which was introduced by the Financial Conduct Authority and this has been designed to stop borrowers from being over charged. This includes:
Cost Cap – 0.8% per day of the amount borrowed – including interest and fees.
Default Fees Cap – £15 – default interest may be charged, but must not be higher than 0.8% per day.
Complete Cost Cap – 100% – you should not to be asked to pay more than 100% of the total borrowed.
The limits are applicable for all credit agreements with an interest rate of 100% or higher, per year and are meant to be fully or substantially repaid within a year.
Other additional regulations came into force May 2017. These stated that details of products which feature on a price comparison website, must be authorised by the FCA and there must be a summary with the cost of borrowing detailed for borrowers.
You can enter the name of the company on this Interim Permission Consumer Credit Register search page, as well as the financial services register here.
How to complain about MBNA Loans UK?
Should you need to make a complaint about MBNA Loans, then you can use the details below to either write to them or call them.
Vanessa Murden
Cawley House
Chester Business Park
Chester
Cheshire
CH4 9FB
UNITED KINGDOM
442076261500
mbnaonlinecomplaints@mbna.co.uk
If MBNA loans does not reply within 8 weeks, contact the Financial Ombudsman by phone on 0800 023 4567 or 0300 123 9123.
Information correct as of 01/04/21 (FCA)
What is Continuous Payment Authority?
You may not realise this, but many lenders set up a Continuous Payment Authority (CPA) on your account, which means they can take payments from your account, for loan repayments.
There are new regulations in place which state that lenders can no longer attempt to take the payment more than twice, and they cannot take partial payments.
I can't afford to pay this – what next?
The law states that, if you're struggling with repayments, it is the responsibility of lenders to:
Provide information on accessing free debt advice.
Allow you to develop a repayment plan which suits your situation.
Give you reasonable time to make repayments.
Company information:
After researching Companies House and their website, we found the following information about MBNA Limited:
Date of incorporation: 25 January 1993
Company status: Active
Company number: 02783251
Company type: Private limited Company
Website: https://www.mbna.co.uk/loans.html
Address: Cawley House, Chester Business Park, Chester, United Kingdom, CH4 9FB
Opening Hours: Monday-Thursday 9 A.M – 8 P.M, Friday 9A.M – 6 P.M, Saturday 9 A.M – 1 P.M
Phone number: +442076261500
Information correct as of 01/04/21 (Companies House)
FCA registration:
The Financial Conduct Authority (FCA) is the conduct regulator for financial services firms and financial markets in the UK.
FCA regulated: Yes
FCA status: Authorised
FCA reference number: 204487
Trading names: MBNA, MBNA INTERNATIONAL, MBNA INTERNATIONAL BANK, NUBA
Place of business:
Cawley House
Chester Business Park
Chester
Cheshire
CH4 9FB
UNITED KINGDOM
Information correct as of 01/04/21 (FCA)
Data protection registration:
Data protection registration means that this company is registered with ICO, the UK's independent authority set up to uphold information rights in the public interest. The privacy of your data will be protected.
Registration No: Z7668952
Data controller: MBNA Limited
Address:
Cawley House
Chester Business Park
Chester
Cheshire
CH4 9FB
Information correct as of 01/04/21 (ICO register)
Where are MBNA Loans located?
You may want to speak with the loan company in person. If you do, it's important to find a company whose offices are near your own address. Take a look at their office location on a map.
Address:
Cawley House
Chester Business Park
Chester
Cheshire
CH4 9FB
Debt help and support
You can get free help and advice through these organisations.
References
CONC 5.2A
Creditworthiness assessment