MEM Consumer Finance Debt Collection – Do You Need to Pay?
For free and impartial money advice and guidance, visit MoneyHelper, to help you make the most of your money.
Managing your money can be difficult at times. We all have periods when finances are tight and we have to carefully plan our spending. During such times, things like payday loans and other forms of credit can seem like a lifeline. But there can be downsides to this method of borrowing. It can soon end up being expensive, and you might find you end up receiving a letter from a company such as MEM Consumer Finance Debt Collection. We take a look at what you need to do in such an eventuality.
It's not your fault. Complaints to the Financial Ombudsman have risen this year from 830 to 2,006, so it's safe to say that you're not alone.
Deal with your debt today and feel amazing tomorrow.
Beating Debt Collectors
There are several ways to deal with MEM Consumer Finance Debt Collection and improve your finances.
Choosing the right way to tackle your debt could save you time and money, but the wrong one could cause even more harm.
It's always best to find out about all your options from a professional before you take action.
Fill out the 5 step form to get started.
Who is MEM Consumer Finance?
MEM Consumer Finance Limited is a private limited company registered in Nottingham. They are a credit-granting company that offer short-term payday loans under a number of different brands.
The firm was first incorporated in June 2003 and was known as Month End Money Limited until 2006. According to Companies House, they haven't filed accounts since 2018, although they have sent a confirmation statement as of May 2020.
The company director, also registered in Nottingham, is Sheraz Afzal, who was appointed as the Chief Risk Officer in October 2019. Perhaps the best-known brand under the company's banner is PayDayUK.
Are you struggling with debt?
Affordable repayments
Reduce pressure from people you owe
Stop interest and charges from soaring
Get started
MEM Consumer Finance contact details
Details on the company are a little scarce in places, particularly when it comes to contact details. However, according to the company's register, their correspondence address is Unit 1, Castle Marina Road, Nottingham, England, NG7 1TN.
As for the company's website, memcf.co.uk is no longer active. However, you can find their LinkedIn page, which as a separate address of 6th Floor, 77 Gracechurch Street, London.
Although there aren't many other contact details (a phone number is strikingly absent), we managed to find an email address of [email protected]. We also could not find the company on the FCA register. There is yet another address on this page, which is 11 Talisman Road, Bicester, Oxfordshire, OX26 6HR.
Why are they contacting me?
As MEM Consumer Finance is the main firm name rather than a trading name, it's unlikely that you'll have heard of them before. However, if you've ever taken out a short-term or payday loan before, then there's a chance you'll have done business with one of their trading/brand names.
Usually, you'll only receive contact from the parent company when you default on a payment. So, if you've previously taken out a loan and haven't paid it back, there's a good chance this is why MEM are contacting you.
Usually, the main company you dealt with will try and recover the money that you owe. However, if they fail to get in touch with you or you ignore their requests, then the parent company will take matters over. MEM Consumer Finance debt collection could well get in touch if that's the case.
Feeling like Chandler?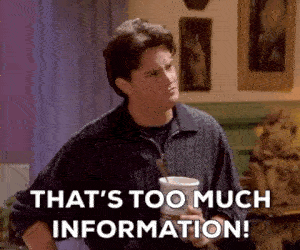 Is all this information starting to feel overwhelming? Don't panic! There's plenty of help available. You can get started below.
Are they legitimate?
People are often cautious when receiving demands for money, and rightly so. Finance scams are some of the oldest in the book, and fake debt collection companies prey on those they think are vulnerable. So what about MEM Consumer Finance?
It's an interesting story with this firm. Clearly, they were a real company. They're on the Companies House register with the company number 04786727. Additionally, they appear on the Financial Conduct Authority's (FCA) website with the reference number IP539935. However, that's not the full story.
According to Companies House, their accounts are overdue. As such, there is an active proposal to strike the company off. This essentially means that they could cease to exist at any point soon. Similarly, on the FCA register, their status is listed as Lapsed, meaning they no longer have permission to undertake consumer credit business.
What's even more curious is that there is another company registered with the same postcode lists MEM Consumer Finance as a trading name. Instant Cash Loans Limited, a company which owned The Money Shop went into liquidation in 2019.
So, although the matter is complex, it appears as if MEM Consumer Finance is due to close down. So, although they cannot lend money or act as a debt collection agency, they can still write to you asking you to repay what you owe.
What are the MEM Consumer Finance trading names?
As we've just seen, the situation with MEM Consumer Finance is quite complex. There are multiple companies and names that the firm traded under. If you've received a letter from them, it might not mention the firm that the original debt was with, which can make things even more confusing.
To help try and clear things up, we've outlined some of the MEM Consumer finance trading names out there:
Money Bridge
Loan Lounge
Payday UK
Month End Money
MEM Advisors
PDUK
Payday Now
Kw and Co
Three Month Loan
Keyes Whitlock & Company
My Payday Loan
The Payday Store
As you can see, this is quite the list of aliases for the company. If you've borrowed money from one of these firms in the past, it's possible that you will be contacted by MEM Consumer Finance regarding any debt you have with them.
What are MEM Consumer Finance reviews like?
It's hard to find many reviews about the lending company. There is one review on Glassdoor about the working environment, which is relatively positive. However, given the company's current situation, it's unlikely that there will be any more MEM Consumer Finance careers.
From a consumer point of view, there are several forum posts relating to the company. There are several reports of fraud associated with the firm, although these are from several years ago. A more recent post from 2019 outlines a different situation. Here, a debt originally with MEM Consumer Finance was passed onto PRAC Financial Limited for collection.
What to do if MEM Consumer Finance contacts you
It's unlikely that you'll receive any contact from MEM trying to loan you money. In fact, they're not allowed to offer such services anymore. However, in the event that you've got a pre-existing account with them, you still might hear from them as they wind up.
Receiving contact from any company is stressful, but the situation isn't impossible. Knowing what to do can give you a significant advantage when it comes to dealing with the situation in an effective manner. Below, we've outlined some of the steps you should take.
Don't panic
The first instinct for most of us in this situation is to panic and throw away the letter. It's easy to assume that things will go away if you just pretend like nothing happened. However, as we've seen from the forum posts above, even old debts can catch up with us eventually.
It's important that you don't panic. Depending on your circumstance and the status of the debt, there's a chance you won't have to pay anything or have any drastic action taken against you for now. Instead, you should take some time to gather the relevant information and plan for the next steps.
Try and find any information you have saved about a short-term or payday loan you've taken out. If you have bank records and service agreements, they can be incredibly useful.
Check if you can write off the debt
A lot of people wonder if they can write off debt with MEM Consumer Finance. There are certainly instances where this is possible, although it depends on a variety of factors. If you're in particular financial difficulty, then an individual voluntary arrangement (IVA) could be the smart choice.
If your debts are over £1,700 and you owe more than one creditor, you could write off up to 75% of your debt with an IVA. Essentially, over the period of 5-6 years, you make small payments in line with what you can afford. At the end of that period, anything unpaid is written off.
There are certain other stipulations and conditions with this method, but it's certainly worth exploring if you're having trouble repaying your debt.
Check if your debt is statute-barred
Another factor that could see your debt written off is related to how long you've had it. In England, there is essentially a time limit on unsecured debts such as payday loans. Companies effectively have six years to try and reclaim anything that's unpaid. If they don't act within that time, then the debt might become statute-barred, effectively meaning it can't be reclaimed.
As you'd expect, there are a few conditions on this method too. Perhaps the most relevant ones relate to the six-year period. In that time, all of the below must be true for it to be statute-barred:
The creditor hasn't contacted you about it during that time.
You've not contacted the creditor about it or made a repayment.
The creditor hasn't issued a County Court Judgement (CCJ) against you.
If all of those are accurate, then there's a chance you won't have to repay the money. Again, it's worth looking into depending on your situation.
Check debt management options
For those who are in a situation where they can't make repayment on their debts, things can seem pretty bleak. But don't worry; there are plenty of other debt management options out there. These can make your situation much easier to face and mean that your long-term recovery is more likely. Below, we've picked out a couple of options you might want to consider:
Debt management plan. This is one of the more informal options out there. It basically means that you agree to pay your creditors a fixed amount each month based on what you can afford. There's no guarantee they'll accept this arrangement, but it's worth a try.
Consolidation loan. With this method, you essentially get a loan that pays off all your outstanding debts. You then make just one payment each month to pay this loan off. It can sometimes mean interest is a little higher.
Debt arrangement scheme. This option works similarly to the others. Basically, you get a formal arrangement to pay back a fixed amount each month. This amount then goes to pay off all your creditors equally.
There are other options available, but many of these are quite drastic. Bankruptcy, for example, would mean you have to sell off your assets first and then write off anything remaining. It can impact your credit rating for years to come, however.
Contact them
If you're really finding it hard to know what to do, you should contact your creditor to discuss the matter. They might be more understanding than you think, and between you, you might be able to come up with a satisfactory solution. Having all of your details, a financial or repayment plan, and any other information can certainly help with this step.
Is a payday loan a good idea?
There's no easy answer to this question, although it's one that's often asked when companies like MEM Consumer Finance are brought up. Although they're convenient in the short-term, the interest rates are often eye-wateringly high. However, if you can afford to repay them before the interest kicks in, they're not a bad way to tide you over.
Where can I get help dealing with debt?
Debt and finances are complicated matters. What's more, people are often uncomfortable discussing them with close acquaintances. So what can you do to get help when you're in trouble? Thankfully, there are plenty of resources and services out there that specialize in helping people in need:
Citizens Advice. This service has a whole section dedicated to debt and money. They can help you make sense of any letters you've received, as well as your current financial situation. They also have more info on various debt solutions.
Step Change. With this debt charity, you can access free debt advice online. Their advice is always impartial and confidential, meaning you can take a step in the right direction.
National Debt Line. This organisation has a variety of online resources, as well as contact details for talking about debt.
Are you struggling with debt?
Affordable repayments
Reduce pressure from people you owe
Stop interest and charges from soaring
Get started