Mr Lender Loans Reviews & Information 2022
Our loans guide is here to tell you everything you need to know about Mr lender and their short term loans.

If you took out one of their loans, or you're interested in taking on out, take a look at our guide where we've compiled the most important, in-depth info about Mr Lender Loans.
About – who are Mr Lender Loans?
Mr Lender is a loan company with a trading name of PDL Finance Limited. They were established in 2008 and are based in London.
You can find their website here!
What are the key features of Mr Lender Loans?
Mr Lender provide short term loans, bad credit loans and instalment loans between £200 and £1,000 with a maximum repayment period of 6 months.

You need to be a UK resident and approved for the loan within an application process. Let's break it down…
APR
Minimum APR: 1,242.3%
Maximum APR: 1,4623%
The APR for the loan could be 1,242.3%, but this is a best case scenario. Depending on your individual circumstances, the APR could go up to 1,4623%.
UK Personal Debt 2021 Update:
In May 2021, the average APR for a £5,000 personal loan was 7.99%, according to the Bank of England. For a £10,000 loan it was 3.62%, while the average rate for an overdraft was 33.59%.

(Source: The Money Charity)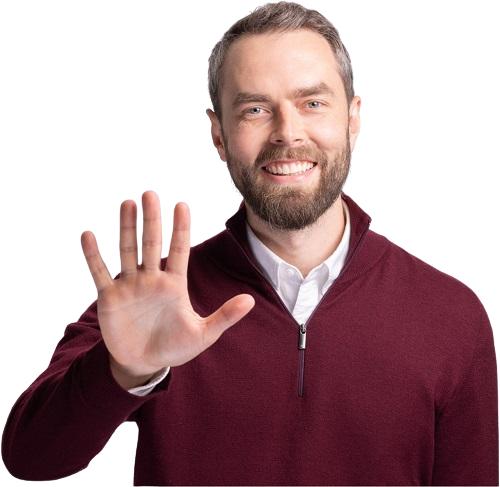 Are you struggling with debt?
Affordable repayments
Reduce pressure from people you owe
Stop interest and charges from soaring
Get started
Loan Amount and Repayment Period
You can borrow between £200 – £1000, with a first time borrowing limit of £500.
The loan repayment period can be between 3 – 6 months.
Example
Here's the representative example that they give on their website:
Representative APR: 1242/3& APR
Loan amount: £200
Interest rate: 292% (fixed) p.a.
Term: 3 months
3 Monthly repayments: £114.66, £98.47, £82.57
Total amount repayable: £295.70
Total cost: £95.70
Information correct as of 01/04/21 (MrLender)
How do I apply for a Mr Lender loan?
You can apply for a RateSetter loan online.
Once you have been approved, they could transfer the funds to your bank account within one hour. Most successful applicants receive the money by the end of the same day or the next business day.
Will I be accepted for a Mr Lender loan?
RateSetter will assess you based on certain criteria. See if you qualify:
Age: 18+
Residency: UK resident
Homeowner/tenant: You don't need to own your own home
Income: You must have a regular source of income of £600 (net) per month
Insolvency: You must have a good credit history – No bankruptcy, IVA or CCJs in the last 3 years
Bank: You need to have a UK bank account and debit card to qualify for this loan.
Information correct as of 01/04/21 (MrLender)
Mr Lender reviews
It's important to see how other customers have rated their experience with RateSetter. Take a look at their up-to-date reviews on Trustpilot.
*Information correct as of 11/06/21 (TrustPilot)
Lending Rules
Figures released by the Bank of England show that household debt is at record levels, with credit card debt increasing at its fastest rate in more than a decade.
The Financial Ombudsman Service has realised the problems and is sending out a warning to loans providers.
Consequently, rules and regulations are in place.
Payday loans providers must:
Do rigorous checks to ensure you can pay back the amount you borrow without payments causing debt and poverty. This goes beyond a quick credit file check and requires researching more about you.

Adhere to caps regarding the amount they can charge for default fees (£15) and the daily total fees (0.8%). Moreover, they cannot make you pay more than 100% of the money you borrowed ever.

Not take repayments directly from your bank account without notice to cause money problems. And they must not take partial payments to clear your account when you cannot pay the full amount owed (unless you authorise them to in advance).
How to complain about Mr Lender?
Should you need to make a complaint about Mr Lender, then you can use the details below to either write to them or call them.
Emily Nisbet
The Crystal Building
Langston Road
Loughton
Essex
IG10 3THI
UNITED KINGDOM
+4402085325052
jessicas@mrlender.co.uk
If Mr Lender does not respond to your complaint then you should contact the Financial Ombudsman Service. They might be able to handle your complaint.
Information correct as of 01/04/21 (FCA)
Company information:
After researching Companies House and their website, we found the following information about Mr Lender:
Date of incorporation: 31 October 2008
Company status: Active
Company number: 06738633
Company type: Private limited Company
Website: mrlender.com
Address: 30 City Road, London, United Kingdom, EC1Y 2AB
Opening Hours:
Monday to Friday: 8:00am – 6:30pm
Saturday / Sunday: 8:00am – 3:30pm
Bank Holidays: 9:00am – 3.00pm
Phone number: +4402085325022
Information correct as of 01/04/21 (Companies House)
FCA registration:
The Financial Conduct Authority (FCA) is the conduct regulator for financial services firms and financial markets in the UK.
Mr Lender is authorised and regulated by the Financial Conduct Authority (FCA). The FCA is strict on allowing companies to lend because it wants to protect individuals from getting themselves into debt and problems. In this regards, Mr Lender is legally safe.
FCA regulated: Yes
FCA status: Authorised
FCA regulated activities: Consumer Credit (credit broking, entering into high-cost short-term credit as lender)
FCA reference number: 673310
Trading names: Compare.Loans, PDL Finance Limited, Mr Lender
Place of business:
Freeman House
Langston Road
Loughton
Essex
IG10 3TQI G 1 0 3 T Q
UNITED KINGDOM
Information correct as of 01/04/21 (FCA)
Data protection registration:
Data protection registration means that this company is registered with ICO, the UK's independent authority set up to uphold information rights in the public interest. The privacy of your data will be protected.
Registration No: Z1575177
Data controller: PDL Finance Limited
Address:
30 City Road
London
EC1Y 2AB
Information correct as of 01/04/21 (ICO register)
Where are Mr Lender located?
You may want to speak with the loan company in person. If you do, it's important to find a company whose offices are near your own address. Take a look at their office location on a map.
Address:
Freeman House, Langston Rd, Essex IG10 3TQ
Mr Lender Loan Phone Number
Company information
Registration number: 06738633
www.mrlender.com
02085321969
Sterling House, Suite 105W, Langston Road, Loughton, Essex
FCA registration
Reference No: 673310
Trading names: Mr Lender, PDL Finance Limited
Place of business: 6th Floor, 25 Farringdon Street, London, EC4A 4AB
Data protection registration
Registration No: Z1575177
Data controller: PDL FINANCE LIMITED
Address: 6th Floor, 25 Farringdon Street, London, EC4A 4AB
What Are Mr Lender's Contact Details?
You can call Mr Lender on 0208-532-1969 seven days per week. They are even open to speak with customers on bank holidays. You can use this number to discuss lowering your repayments and any other enquiries.

When you call you must first give your name and then your reference number – so make sure you have this to hand when you call.
You can also write to them at Mr Lender, PO Box 366, Loughton, Essex, IG10 9EW and they have an FAQs section on their contacts details website section, which could save you time.

They do not list an email address on their website and do not have an active Facebook account for customer service either.
Free Debt Advice for Payday Loans Problems
If you do have materialising debt problems, we strongly recommend getting in touch with one of the many amazing debt charities in the UK. Head to the Step Change website to speak to an online advisor or pick up the phone to the National Debtline charity.
We have broken down the best debt charities so you get the best free debt advice. These charities are also regulated by the Financial Conduct Authority, and you can trust them to have your best interest in mind.
References
CONC 5.2A Creditworthiness assessment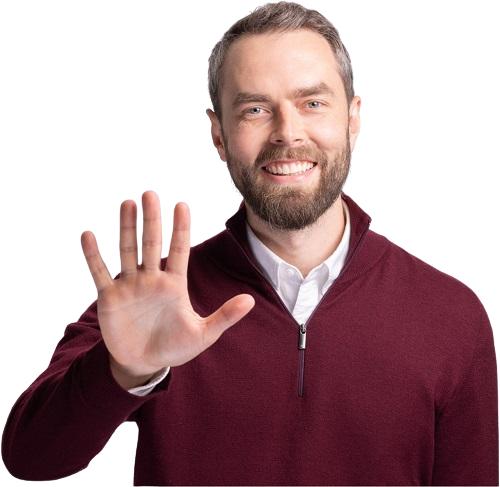 Are you struggling with debt?
Affordable repayments
Reduce pressure from people you owe
Stop interest and charges from soaring
Get started