Mutual Loans Reviews & Break Down 2022
Are Mutual Loans contacting you about your loan? Or are you considering a loan with Mutual Loans? We hope this loan-guide will offer some guidance. We've compiled the most important information: loan details, company information, and customer reviews.
Who are Mutual Loans?
Mutual Loans is a UK lender that provides loans between £100 and £1,000. Customers can enjoy a repayment term of up to 102 weeks, with an easy online application process. The company was founded in 1898 and now forms part of one of the largest home credit companies in the UK.
What are the key details of a Mutual loan?
It's important to analyse the key features of a loan carefully before you commit. Here are the critical details of a Mutual Loans Personal Loan:
APR
Minimum APR: 104%
The APR for the loan is advertised at 104%. This is a best case scenario. Depending on your individual circumstances, the APR could go up.
Loan Amount and Repayment Period
You can borrow between £100 and £1000.
The loan repayment period can be between 26-102 weeks.
Example
Here's the representative example that they give on their website:
Representative APR: 104.0% APR
Loan amount: £500
Interest rate: 104.0% p.a.
Term: 51 weeks
Weekly repayments: £13.73
Total amount repayable: £700
Total cost: £200
Information correct as of 01/04/21 (Mutual Loans)
How do I apply for a Mutual loan?
You can apply for a Mutual loan online. You can also go into a local branch to speak to your local agent representative.
Mutual Loans Reviews
It's a good idea to see how previous customers have rated their experience with a lending company. Scroll through Mutual Loan's up-to-date customer reviews here.
Information correct as of 14/06/21 (Google Reviews)
Feeling like Chandler?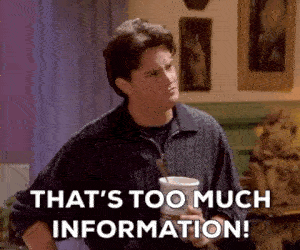 Is all this information starting to feel overwhelming? Don't panic! There's plenty of help available. You can get started below.
How to complain about Mutual Loans?
Should you need to make a complaint about Mutual, your first step should be to either write to them or call them.
Address: Mutual, 39-43 Bedford Street South, Leicester LE1 3JN
Telephone: 0116 251 8106
Email: [email protected]
If Mutual Loans does not respond to your complaint then you should contact the Financial Ombudsman Service. They might be able to handle your complaint.
Company information:
Mutual Loans is a member of the Consumer Credit Trade Association Mutual Clothing & Supply Company Ltd. After researching Companies House and their website, we found the following information about Mutual Clothing and Supply Company Ltd:
Date of incorporation: 11 May 1922
Company status: Active
Company number: 00181701
Company type: Private limited Company
Website: https://www.mutual.uk.com/
Address: 39/43 Bedford Street South, Leicester, LE1 3JN
Opening Hours: Monday – Friday: 9 A.M – 5 P.M
Information correct as of 01/04/21 (Companies House)
FCA registration:
The Financial Conduct Authority (FCA) is the conduct regulator for financial services firms and financial markets in the UK. Mutual Clothing and Supply Company Ltd is registered with the FCA.
FCA regulated: Yes
FCA status: Authorised
FCA regulated activities: Consumer Credit
FCA reference number: 692399
Trading names: Mutual, Mutual Clothing and Supply Company Limited, Kingstone
Place of business:
39-43
Bedford Street South
Leicester
LE1 3JNL
UNITED KINGDOM
Information correct as of 01/04/21 (FCA)
Data protection registration:
Data protection registration means that this company is registered with ICO, the UK's independent authority set up to uphold information rights in the public interest. The privacy of your data will be protected.
Registration No: Z5567862
Data controller: MUTUAL CLOTHING AND SUPPLY COMPANY LIMITED
Address:
39 BEDFORD STREET SOUTH
LEICESTER
LE1 3JN
Information correct as of 01/04/21 (ICO register)
Government caps on interest rates
The Financial Conduct Authority decided it would be necessary to put some price caps in place, to offer borrowers a bit more protection. These caps include:
0.8% cost cap per day on the value of what your loan– this consists of both the interest, and potential fees charges
Default fees cap at £15– interest may be charged following a default, but it cannot be in excess of the daily cost cap
A complete cost cap at100% – you must never be asked to pay back over 100% of the loan you have borrowed
The cost cap limits refer to the credit agreements that have an interest rate at 100% or more yearly. These must either be due to be fully or at least substantially repaid within one year.
Is is worth noting the other significant regulations that have applied since May 2017. With these new regulations, the lender must provide information on their products via an FCA approved price comparison website. In addition, borrowers should be given a summary of what they have borrowed.
What you need to know about the Continuous Payment Authority
You will probably be set up to repay the debt you owe via a Continuous Payment Authority. There has been changes made to the CPA, due to the way lenders were abusing it. The CPA allowed the lender to take money from the borrowers account at any time to collect the debt payments.
New regulations were recently brought in relating to the CPA, in order to offer greater protection to borrowers. One of these is that the lender is no longer able to attempt to take payments on more than two occasions.
Rules are always in place in relation to the amount they make take via a CPA. They cannot take partial payments anymore. So, if the full amount isn't in the borrowers account to cover the debt, they would be breaching the regulations if they took anything. The only exception to this rule is if the borrower has already agreed that they can do so, but you must have given explicit permission.
Free debt help organisations
These are just a few of the organisations who will be able to provide you with free debt help and advice:
References
CONC 5.2A Creditworthiness assessment