Npower Prepayment Meter Debt – What to do first 2022
For free and impartial money advice and guidance, visit MoneyHelper, to help you make the most of your money.
Have you got a Npower prepayment meter debt and are wondering what to do? With energy being more expensive, you're definitely not alone.
This post offers advice on what to do first and where to get guidance and support. Read on to find out what to do first when you have a Npower prepayment meter debt.
Don't worry, here's what to do!
There are several debt solutions in the UK that can be used to improve your finances. Choosing the right way to tackle your debt could save you time and money, but the wrong one could cause even more harm.
It's always best to find out about all your options from a professional before you take action.

Fill out the 5 step form to get started.
What is a Npower prepayment meter?
You may have a Npower prepayment meter installed for several reasons. Maybe you feel behind with payments or want to monitor how much energy you use.
You have to pay upfront for the energy you use, but these meters can help people budget how much they spend on energy.
Note: A prepayment meter could be installed if you have poor credit as a way of helping you with debts.
What are licence conditions?
Energy suppliers in the UK must abide by Ofgem's licence conditions and UK legislation. It provides protection to their customers. When you feel Npower is not being fair about your debt, you have the right to complain.
You can also take the matter to the Ombudsman Service if you're still unhappy about how the problem is handled.
My advice? Read up on your rights and contact a debt advice charity for support and guidance.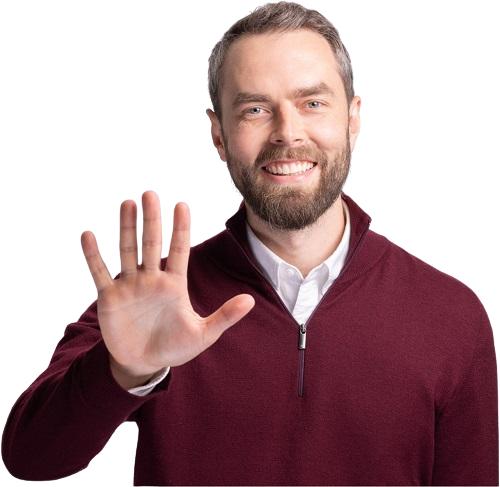 Are you struggling with debt?
Affordable repayments
Reduce pressure from people you owe
Stop interest and charges from soaring
Get started
How can I be in debt with a Npower prepayment meter?
Having a prepayment meter allows you to get 'emergency credit'. Moreover, you can get 'additional' emergency credit when you can't afford to top up a meter.
But, you could get into prepayment meter debt when you can't repay the credit you've taken on the meter.
The amount you use in emergency credit is typically recovered the next time you top up a prepayment meter. So, for example, if you use £20 emergency credit and top up £40, the amount of emergency credit is deducted from the £40.
Many people don't realise they can get into prepayment meter debt even when they don't use any energy. The reason is that there are standing charges for having one installed in your home.
These standing charges can quickly mount up, leaving you with a prepayment meter debt!
What is emergency credit?
You can access emergency credit when you can't afford to top up a prepayment meter. However, there is typically a charge when you access credit.
You can also get extra emergency credit under certain circumstances. If the first emergency credit runs out, you could access more if you:
Have a disability
Suffer from a long-term health issue
Are in debt and experiencing financial hardship
Are a state pensioner
Npower should give you extra emergency credit if you cannot afford to top up a prepayment meter if any of the above apply to you.
What will happen if I miss a payment on a debt repayment plan?
Stay in touch with Npower support when you can't afford to pay an agreed instalment on a debt repayment pay. You should also seek independent advice if you are worried about the debt.
You could get back on track if you choose the right debt solution, which could be a Debt Relief Order.
Note: Things could get messier if you choose the wrong debt solution to solve the problem so it's important to seek debt advice.
What if you can't pay a Npower prepayment meter debt?
When you can't repay a Npower prepayment meter debt, stay in touch with the supplier. Don't ignore the problem.
Npower may offer you a new repayment schedule, one you can afford. Contact an independent debt adviser if you are concerned or worried about the debt.
Plus, Npower may be able to help you through their Hardship Fund.
Note: Energy suppliers must offer different options to repay an energy debt. They are also obliged to provide you with a 'repayment plan'. Also, it has to be one you can afford to pay.
Phasing out prepayment meters
Prepayment meters are being phased out in 2024. The plan is that smart meters will replace them. Once legislation is passed, energy suppliers cannot install a prepayment meter in a home.
Debt help charities and organisations worth contacting
Falling behind with payments is something that many people have to face. Covid hasn't helped the situation. More people are struggling with their finances and seeking help from debt charities and organisations.
Never try to ignore the problem and hope it'll go away because it won't.
The debt charities you could seek advice from when you are struggling with your finances include:
Don't try to cope with the debt on your own. There are solutions that an independent adviser could come up with. However, make sure you choose the right solution. Whether it's selling something you own or working a few extra hours.
The right solution can solve your financial problems but the wrong one could end up making matters worse for you.
Can I ask for breathing space?
Yes, you could ask for breathing space if you can't pay back a debt. However, the request must come from a recognised debt charity. You cannot make the request yourself. Plus, whether you'll be accepted depends on how much you owe and your circumstances.
If you are worried about things, get in touch with an independent debt adviser before doing anything.
My advice? Seek help and advice from a debt charity sooner rather than later. They can offer support and determine whether you qualify for 'breathing space'.
Thanks for reading my article on Npower prepayment meter debt. My advice? Keep in touch with the supplier and work out a repayment schedule with them. One you can afford.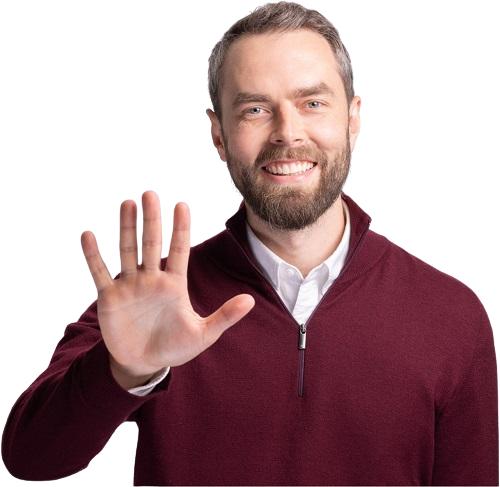 Are you struggling with debt?
Affordable repayments
Reduce pressure from people you owe
Stop interest and charges from soaring
Get started