Oakam Loans Reviews & In-depth Info 2022 (Oakham)
Do you have a loan with Oakam Loans? Or are you considering one? If you are looking for information on Oakam Loans then this article can help you.
Who are Oakham Loans?
Oakam Loans are provided by Oakam Ltd. They are a UK based private limited company located in the Crawley area. They have been operating since 2006. The company entered administration in February 2019 and submitted a corporate voluntary arrangement in May 2019 to end administration in July 2019. They are currently solvent and practising.
Do you know your debt free date?
Affordable repayments with an end date in sight
Reduce pressure from people you owe money to
Stop interest and charges from soaring
Get started
What are the key features of Oakam's loan?
It's important to analyse the key features of a loan carefully before you commit. Below are the critical details of Oakam's standard personal Loan. (Oakam also offer a Big Plus loan, which allows higher borrowing amounts and a longer repayment period).
APR
Minimum APR: 223%
Maximum APR: 1427.2%
The minimum APR for the loan is advertised at 223%, but this is a best case scenario. Depending on your individual circumstances, the APR could go up to 1427.2%.
Loan Amount and Repayment Period
You can borrow between £100 – £1750
The loan repayment period can be between 6 – 12 months.
Example
Here's the representative example that they give on their website:
Representative APR: 1427.2% APR
Loan amount: £300
Interest rate: 279% (fixed) p.a.
Term: 6 months
Weekly repayment: one repayment of £17.06 and 25 weekly repayments of £21.66
Total amount repayable: £558.56
Total cost: £258.56
Fees
There are no fees involved with Oakam loans.
Information correct as of 05/04/21 (Oakam)
How do I apply for an Oakam loan?
You can apply for an Oakam loan online or via their app.
If accepted, you could receive the money the same day you apply.
Will I be accepted for an Oakam loan?
Oakam will assess you based on certain criteria. See if you qualify:
Age: 18+
Residency: UK resident for 6+ months
Homeowner/tenant: You don't need to own your own home
Income: You must meet the income requirement of £400 per month.
Insolvency: You must not be insolvent but you can have had CCJs in the past
Bank: You need to have a UK bank account and card to qualify for this loan.
Information correct as of 05/04/21 (Oakam)
Oakam reviews
It's important to see how other customers have rated their experience with Oakam. Take a look at their up-to-date reviews on Trustpilot.
*Information correct as of 11/06/21 (TrustPilot)
Feeling like Chandler?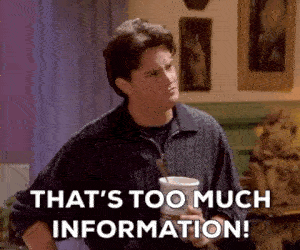 Is all this information starting to feel overwhelming? Don't panic! There's plenty of help available. You can get started below.
More about Oakam Loans
Oakam loans describes itself as a digital micro-lender helping underbanked, overlooked, consumers onto and up the credit ladder. It is one of the new breed of Financial technology (Fintech) companies. The loans are intended as short-term lending for high risk borrowers so attract a very high APR. They also offer a lift loan for larger amounts with longer term borrowing. According to company provided information, the typical APR for a lift loan is 73.1% whilst for the shorter term Oakam loan it is 1421%. One distinguishing feature of the company is that it markets its services to non-English speaking borrowers.
New laws for Oakham Loans
The Financial Conduct Authority (FCA) have introduced new and improved FCA regulations for lending.
Law #1: the loan must be affordable
The FCA explicitly states that any UK lender cannot issue a credit agreement without first carrying out a creditworthiness check.
This involves ensuring you can afford the monthly repayments by reviewing your monthly wages, average outgoings, and existing debt.
This law also requires any repayments plans to be sustainable. Which is why they must now assess your monthly wages and responsibilities such as rent, utilities, existing loans, etc.
If you cannot afford to keep up with monthly repayments, the lender is legally not allowed to offer you a loan.
Law #2: limits on interest and charges
The Financial Conduct Authority has introduced a price cap to protect borrowers from excessive charges. These include:
A cost cap of 0.8% per day on the amount borrowed – this includes both interest and all fees charged.
A cap on default fees of £15 – after a default interest can still be charged, but it must not exceed the original rate of 0.8% per day.
A complete cost cap of 100% – you should never be asked to repay more than 100% of the money borrowed.
These limits apply to all credit agreements that have an interest rate of 100% or more and that are due to be fully or substantially repaid within a year.
Additional regulations came into force in May 2017. They now must provide details of their products on a price comparison website authorised by the FCA and borrowers must be provided with a summary of the cost of borrowing.
Most loan companies want you to repay the debt using a Continuous Payment Authority (CPA). This provides the company with permission to take any sum they wish from your bank at any time they want.
They are supposed to inform you prior to debiting your bank account, so that you don't end up in a situation where you don't know the money has left your account until you see your next bank statement.
New regulations mean that if the CPA fails to be paid on two occasions, no further requests to your bank account are allowed.
There are also rules governing the amount of money they can take using a CPA. No longer are they allowed to take partial payments. If you don't have enough money in your account to cover the full amount of the payment due, they can't take anything.
Only if you agree to partial payments, they are allowed to do so, but you must give your permission in advance for them to do so.
How to complain about Oakam?
Should you need to make a complaint about Oakam, then you can use the details below to either write to them or call them.
Emmanuel Kwalombota
Moray House
23-31 Great Titchfield Street
London
W1W 7PAW
UNITED KINGDOM
447825200661
[email protected]
If Oakam does not respond to your complaint then you should contact the Financial Ombudsman Service. They might be able to handle your complaint.
Information correct as of 01/04/21 (FCA)
Company information:
After researching Companies House and their website, we found the following information about Oakam:
Date of incorporation: 17 July 2006
Company status: Active
Company number: 05878249
Company type: Private limited Company
Website: www.oakam.com
Address: Sunley House 3rd Floor, Bedford Park, Croydon, England, CR0 2AP
Opening Hours: Monday – Friday: 8:00am – 7:00pm, Saturday: 9:00am – 6:00pm
Phone number: +447958662427
Information correct as of 05/04/21 (Companies House)
FCA registration:
The Financial Conduct Authority (FCA) is the conduct regulator for financial services firms and financial markets in the UK.
FCA regulated: Yes
FCA status: Authorised
FCA regulated activities: Consumer Credit (Including entering into high-cost short-term credit as lender)
FCA reference number: 678734
Trading names: Oakam, Oakam Ltd
Place of business: Oakam Limited, Sunley House, Bedford Park, Croydon, CR0 2APC, UNITED KINGDOM
Information correct as of 01/04/21 (FCA)
Data protection registration:
Data protection registration means that this company is registered with ICO, the UK's independent authority set up to uphold information rights in the public interest. The privacy of your data will be protected.
Registration No: Z9778446
Data controller: Oakam Ltd
Address:
Moray House
23-31 Great Titchfield Street
London
W1W 7PA
Information correct as of 01/04/21 (ICO register)
Where are Oakam located?
You may want to speak with the loan company in person. If you do, it's important to find a company whose offices are near your own address. Take a look at their office location on a map.
Address:
Sunley House 3rd Floor, Bedford Park, Croydon, England, CR0 2AP
Remember!
By law, lenders must:
Indicate where you can obtain free independent debt advice.
Hold off debt recovery for a reasonable period while you develop a repayment plan possibly using a debt advisor.
Give you a reasonable time to repay, possibly freezing interest and additional charges.
Loans and Credit Ratings
You're probably already aware of this but taking out a loan can have an effect on your credit rating. While taking out a loan initially drops your credit rating, making your repayments on time and in full can help you improve it and get it back to its former glory.
Your credit file is a complete record of your financial dealings over the past six years. It contains information about your loans, bank accounts, credit cards as well as any other form of credit you may have taken out. It also contains all the information regarding your debts as well as your repayments towards those debts.
The repayments you make towards your Oakam loan get logged in your credit file. Thus, any future lender can look up your credit file and see whether or not you paid your repayments punctually or not. If you keep making your repayments on time, your credit rating will remain healthy. On the other hand, if you miss repayments or don't pay them in full, then this will have a negative impact on your credit score.
Furthermore, when you're searching for a lender to get a loan from, it's usually a good idea to browse several lenders but then only apply to a single lender, e.g., Oakam Loans. It's almost never a good idea to apply to several different lenders for a loan at once. This is because when you apply to a lender, they perform a credit check on you and this gets logged in your credit file. Too many of these credit checks in your credit file can be a red flag for a loan lender. Thus, a lender may be less likely to approve you for a loan if you have several credit checks logged in your credit file within a short span of time.
FAQs
How do I pay Oakham?
Oakham offer two ways of repaying the loan that you owe. Those ways are through Continuous Payment Authority and by monthly direct debit.
Can you pay monthly with Oakham?
Yes. You can choose to pay either monthly or weekly with Oakham who also don't charge late or early settlement fees.
Can you have 2 loans with Oakham?
Yes. Oakham will allow you to have a maximum of two loans or 'top ups'. After this you need to repay the loan in full before applying for another loan.
References
CONC 5.2A Creditworthiness assessment