On stride Financial Loans Reviews & In-depth Info 2022
Update: On Stride is a trading name of CashEuroNet UK, LLC. CashEuroNet went into administration in October 2019. The company is therefore not taking on new business, but must still abide by FCA regulation.
Information correct as of 15/04/21 (FCA).
Have you been contacted out the blue by On Stride Loans UK? Or are you considering an On Stride Loan?
If you are experiencing either of these scenarios with On Stride Loans UK, it is time to take action and learn about On Stride Loans and their practices.
This article will give you information on how to deal with the loan company, the loan details, and the next best approach.
About – Who are Onstride Loans?
On Stride loans services are provided by CashEuroNet UK LLC who are based in Delaware in the United States. The first UK establishment was opened in 2014.
On Stride loans services are also known as On Stride Financial which operated under the entity EuroNetCash, LLC. This then merged with CashEuroNet UK, LLC under which identity it now operates.
The FCA lending caps
The Financial Conduct Authority recently placed a price cap on interest and charges to protect borrowers from facing high charges. These include:
A 0.8% daily cost cap on the amount of money borrowed – this includes interest, as well as fees.

A £15 cap on default fees– interest may still be charged after a default is added to the account, but it cannot be more than the 0.8% daily rate.

A complete cost cap of 100% – this means you should not be asked to may over 100% of the value of the money you have borrowed.
The limits are relevant to credit agreements which have an interest rate valued at 100% or more per year, and these will be due to be at least substantially repaid within one year.
There are other regulations which have been in place since 2017. According to these, the lender has a responsibility to provide information on their products via a price comparison website, and this should always be authorised by the FCA.
In addition, borrowers should receive a summary of what they have borrowed, including a breakdown of costs.
You can make a complaint about Onstride Loans UK
It may be the case that Onstride Loans UK have not followed the regulations. In this case, you would be able to make a formal complaint to the company themself using the details below.
If they do not respond to your complaint, or you are unhappy with the way in which they have replied, you can escalate it to the Financial Ombudsman.
Complaint Details:
Walter Rivera
c/o Grant Thornton
30 Finsbury Square
London
EC2A 1AGE
UNITED KINGDOM
441616900
[email protected]
Feeling like Chandler?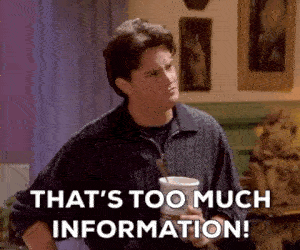 Is all this information starting to feel overwhelming? Don't panic! There's plenty of help available. You can get started below.
Company information:
After researching Companies House and their website, we found the following information about CashEuroNet (who owns the trading name OnStride):
UK branch opened: 18 November 2014
Company number: BR017352
Business type: Consumer Credit
UK establishment Address: 4 Hardman Square, Manchester, Spinningfields, M3 3EB
Information correct as of 01/04/21 (Companies House)
FCA registration:
The Financial Conduct Authority (FCA) is the conduct regulator for financial services firms and financial markets in the UK.
FCA regulated: Yes
FCA status: Authorised – In Administration
FCA reference number: 673738
Place of business:
c/o Grant Thornton
30 Finsbury Square
London
EC2A 1AGE
UNITED KINGDOM
Information correct as of 01/04/21 (FCA)
Getting debt help
There are several organisations that provide free independent advice on debt:
If you can't pay back your loan do check out my other article here.
Good luck!
References
CONC 5.2A Creditworthiness assessment