One Source Debt Resolution – Should you Pay them? 2022
For free and impartial money advice and guidance, visit MoneyHelper, to help you make the most of your money.
OneSource Debt Resolution sends letters to people who owe debts to their local council. If they have sent you a letter asking for payment, you may be scared and confused.
Is OneSource Debt Resolution a scam, should you pay them and what can you do if you can't afford the debt? These are all questions we answer below.
Beating Debt Collectors
There are several ways to deal with One Source Debt and improve your finances.
Choosing the right way to tackle your debt could save you time and money, but the wrong one could cause even more harm.
It's always best to find out about all your options from a professional before you take action.
Fill out the 5 step form to get started.
Who is OneSource Debt Resolution Services?
OneSource Debt Resolution Services, also known as OneSource Enforcement, is a company that offers bailiffs to help recover debts. Their services can only be used after the debtor has been issued with a County Court Judgment (CCJ) requesting that they pay, which has been ignored.
Who does OneSource Debt chase debts for?
OneSource Enforcement is a private bailiff company, which means they are employed by entities rather than the court itself. They offer their services exclusively to local authorities to chase debt relating to:
Council tax
Penalty Charge Notices (council parking tickets and minor traffic offences)
Business rates
Commercial rent
Are you struggling with debt?
Affordable repayments
Reduce pressure from people you owe
Stop interest and charges from soaring
Get started
What is a OneSource Debt Notice of Enforcement letter?
A Notice of Enforcement letter is sent by bailiffs like OneSource Enforcement to request payment from the debtor or expect bailiffs to come to their property. It is a prior warning and an opportunity to pay and avoid having bailiffs knocking at your door. Sending this letter incurs a charge of £75, which will be added to the total owed.
Watch out for OneSource scam messages!
On the official OneSource Debt Resolution website, which can be visited here, they state that some members of the public have received fraudulent messages. These messages claim to be from OneSource asking for payment. To be sure the letter you have received from OneSource is legitimate, you might want to get in touch and ask.
Should you pay OneSource Debt Resolution?
You should make arrangements to pay OneSource If you have received a OneSource Debt Resolution letter asking you to pay a debt on your name that is subject to a court order. Once a court order has been issued on a council debt, you are legally responsible to pay and delaying will only make matters worse.
What happens if you don't pay OneSource Debt Resolution?
Ignoring a OneSource Debt Notice of Enforcement will result in their bailiffs coming to your home. They will ask you to pay the full amount or try to take possession of the valuable assets and goods in your name. Some assets cannot be seized, such as a vehicle on an HP agreement.
These assets are put into storage – which you'll have to pay for – for a set period. You have this period to repay the debt or the assets will be sold at an auction. The money raised from the sale of goods is used to clear the debt and all fees owed to OneSource Debt Resolution.
But what if you can't afford to pay the debt?
Feeling like Chandler?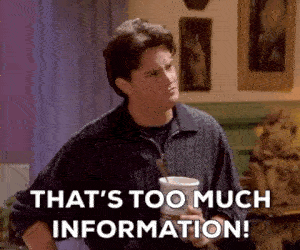 Is all this information starting to feel overwhelming? Don't panic! There's plenty of help available. You can get started below.
I can't afford to pay OneSource Enforcement – help!
OneSource will recognise that not everybody can pay the money owed, which is why they are willing to listen to a proposal to pay the debt off in monthly payments.
You should contact them to discuss a monthly repayment plan as soon as you receive the Notice of Enforcement. If you wait until they visit your property to discuss a payment plan, you will incur further expensive fees. OneSource is not obligated to accept a payment plan.
When you agree on a payment plan with OneSource, you'll usually have to sign a Controlled Goods Agreement. This is a contract that states if you stop making payment on your plan, bailiffs can return to your property and take possession of specific assets to sell at auction.
If you know you'll miss a payment to OneSource Enforcement, it's essential that you get in touch to try and re-arrange your payment plan.
Do I have to let OneSource bailiffs into my home?
You don't have to let OneSource Debt Resolution bailiffs into your home. They cannot force their way into locked doors, but be aware that they can enter your property when the doors are unlocked or left open. For this reason, it is best to engage with the bailiffs from an upstairs bedroom window or through a letterbox.
Sometimes OneSource Enforcement bailiffs will not need to gain access to your property to take possessions. If there is a car on the driveway in your name – and not on an HP agreement – they could seize this asset by having it towed away.
Some people are not allowed to be visited by bailiffs under any circumstances. You can use the law to fight back against OneSource bailiffs if it applies to you. People with disabilities, pregnant mothers and vulnerable people can stop bailiffs from coming to their homes.
Get help from Citizens Advice or a UK debt charity to see if you can push back against OneSource using your legal rights.
Equip yourself to deal with OneSource bailiffs
Another way to prepare and equip yourself with the knowledge to deal with OneSource Debt Resolution is to learn what they can and cannot legally do to you. We have covered these topics and more in our comprehensive bailiff guide. Check it out soon!
Are you struggling with debt?
Affordable repayments
Reduce pressure from people you owe
Stop interest and charges from soaring
Get started