Pompom Debt Review – Review & In Depth Info 2022
For free and impartial money advice and guidance, visit MoneyHelper, to help you make the most of your money.
Before you make any decisions about managing your debt, we have put together a detailed guide covering everything you need to know about Pompom debt.
Learn more about what services they provide, read some of their customer reviews and understand more about Pompom as a whole below.
About – who are Pompom Debt?
POMPOM.co.uk is owned by and is a trading style of The IVA Advisor Limited, a debt management company that primarily provides Individual Voluntary Arrangements amongst information about multiple other debt solutions to people struggling with debt in the UK.
Pompom debt doesn't appear to have a physical location however The IVA Advisor is located in Cheadle, England and was incorporated in October 2018.
The Pompom Website says:
"We are here to change the debt landscape and remove the stigma around being in debt."
Pompom Debt Solutions
What Debt Solutions Do Pompom Provide Information About?
Pompom Debt offers information about the four primary debt solutions in England and Wales. Those debt solutions are:
IVAs (Self-Employed IVA and Company Voluntary Arrangement)
Debt Management Plan
Each of these debt solutions has different criteria meaning they are not all suitable for everyone. The three foremost are all formal debt solutions meaning they shouldn't be taken lightly and whilst a Debt Management Plan is an informal solution, like the others it may have a lasting impact on your financial wellbeing.
Therefore, before making a commitment or even seriously considering a debt solution with Pompom, you should conduct your own research and try to get some advice from a free UK debt charity.
Scottish Debt Solutions
Pompom does not provide any information regarding debt solutions specific to those living in Scotland such as Trust Deeds or Sequestration. Therefore, Pompom debt solutions are for the most part targeted at residents of England and Wales.
Feeling like Chandler?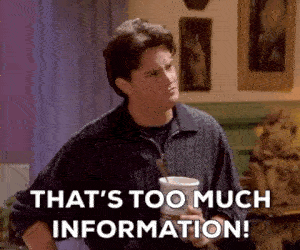 Is all this information starting to feel overwhelming? Don't panic! There's plenty of help available. You can get started below.
In-Person Help
Whilst being able to conduct all of your debt research and receive guidance online can be convenient, sometimes it can be easier and more comfortable to talk to people face to face.
Pompom doesn't appear to have a physical office location or if so, they don't advertise it as such on their website. They do provide a phone number on their site, which I will add in the contact details section of this article, and there is a contact form in which they offer business hours between 8am – 7pm Monday to Saturday.
Information correct as of 11/05/22 (pompom.co.uk)
Pompom Reviews
Although we could not find any reviews on Pompom specifically, The IVA Advisor (the owning company of Pompom) has over 800 reviews on Reviews.io. Reading these customer reviews can be useful to get an understanding of how the organisation treats their customers and give you the confidence, or lack of, to interact with Pompom.
Take a look at their up-to-date reviews here.

Information Correct as of 11/05/22 (Reviews.io)
How to complain about Pompom Debt?
Should you need to make a complaint about Pompom Debt, there are company details that you can use to either write a formal complaint letter to, or call and complain. We found these complaints details on the Pompom Website.
By Email: [email protected]
By Phone: 0800 048 9555.
Address: Cheadle Place, Stockport Road, Cheadle, Cheshire, SK8 2JX
If Pompom doesn't respond to your complaint after 8 weeks, you should reach out to the Financial Ombudsman Service. For the FCA regulated activities that this firm has permission for, the FOS should be able to handle your complaint.
Company information:
All the specific details about Pompom are registered on Companies House under their parent company The IVA Advisor. After researching Companies House and the Pompom website, we found the following information:
Date of incorporation: 24 October 2018
Company status: Active
Company number: 11640096
Company type: Private limited Company
Website: https://pompom.co.uk/
Address: Cheadle Place, Stockport Road, Cheadle, England, SK8 2JX
Opening Hours: Monday to Saturday (8am-7pm GMT).
Phone number: +44 161 768 4570
Information correct as of 11/05/22 (CompaniesHouse)
FCA registration:
The Financial Conduct Authority (FCA) is the conduct regulator for financial services firms and financial markets in the UK. Being registered with the FCA means that a company's conduct is regulated: they have to abide by FCA governing rules which are designed to protect customers from malpractice and fraud.
FCA regulated: No
Peter Jackson is authorised by the Insolvency Practitioners Association to act as Licensed Insolvency Practitioners.
Information correct as of 11/05/22 (FCA)
Beating Debt Collectors
There are several ways to deal with debt collectors and improve your finances.
Choosing the right way to tackle your debt could save you time and money, but the wrong one could cause even more harm.
It's always best to find out about all your options from a professional before you take action.
Fill out the 5 step form to get started.
Data protection registration:
With Pompom Debt, the privacy of your data will be protected. Data protection registration means that Pompom under The IVA Advisor Ltd is registered with ICO, the UK's independent authority set up to uphold information rights in the public interest.
Registration No: ZA646068
Data controller: The IVA Advisor Ltd
Address:
Cheadle Place
Stockport Road
Cheadle
SK8 2JX
Information correct as of 11/05/22 (ICO)
Where are Pompom located?
It can be helpful to know exactly where a company is located. As we mentioned before, we don't believe Pompom has a listed location but The IVA Advisor is located in Cheadle. Take a look at their office location on a map.
Are you struggling with debt?
Affordable repayments
Reduce pressure from people you owe
Stop interest and charges from soaring
Get started