Pounds 2 Pocket Loans Reviews & In-depth Info 2022
Update: In October 2019, Poundstopocket (a trading name of CashEuroNet UK LLC) went into administration. They are no longer engaging in lending activity, but any outstanding loans will remain subject to FCA regulations.

Information correct as of 20/04/21 (PoundtoPocket)
Are you considering a loan with Aspire Home Finance? Or perhaps you already have one, and you're looking for further information about the company.
Either way, we've compiled the most important, in-depth information about Aspire's loan for you in this loan guide.
Who are Pounds 2 Pocket Loans?
Pounds 2 Pocket Loans is a company that used to offer unsecured loans to customers in the UK. The company has recently merged with On Stride Financial and is currently under administration with Grant Thornton UK LLP.
Loan interest and other charges – the government caps
The Financial Conduct Authority recently introduced a price cap, which was designed to try and offer protection for borrowers from facing excessive charges. These include:
A cost cap of 0.8% per day on the value of the loan you have borrowed – this all includes interest and fees

A cap on default fees of £15 – interest can still be charged after a default has been issued, but it should not be more than the original rate of 0.8% per day.

A complete cost cap of 100% – you should not be asked to pay more than100% of the money you have borrowed.
These limits are relevant to credit agreements which have an interest rate of 100% or more each year and that should be fully or substantially repaid within a year.
There were also other regulations put into place in May 2017. According to the new legislation, lenders must have details of their products on a price comparison website, which should be authorised by the FCA.
Borrowers must be offered a summary of the total cost of borrowing.
Changes to the Continuous Payment Authority
There have also been some changes to the Continuous Payment Authority. You may not even realise it, but in most cases, loan companies will sign you up to repay the debt using a Continuous Payment Authority (CPA).
The CPA is attractive to lenders, as it gives them the opportunity to debit money from your account.
There have been some significant changes to the CPA, which have been designed to help protect borrowers. These mean that if the CPA fails twice, the company would not be able to make another request to your bank account.
There are also rules relating to the the amount of money they are permitted to take using a CPA. They are no longer allowed to take a partial payment.
If you have less money in your account than the full value of the payment due, they will not be able to take anything at all.
There is one way they can do this, and that is if you give them permission to do so. Unless you have given permission, they will not be able to take any part payments.
Feeling like Chandler?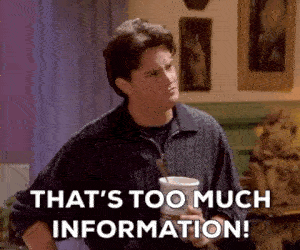 Is all this information starting to feel overwhelming? Don't panic! There's plenty of help available. You can get started below.
Do you want to complain about Pounds 2 Pocket Loans UK?
If you want to complain about Pounds 2 Pocket Loans UK, you will be able to make a formal complaint to the administrators.
If they fail to deal with your dispute or they do not deal with it in eight weeks, you will be able to take the complaint further by contacting the Financial Ombudsman.
Can't afford to pay? Lenders must do the following
The law states that lenders must:
Provide you with information on where you may be able to obtain free independent debt advice

Stop debt recovery for a period of time, which gives you a chance to develop a repayment plan, which may involve using a debt advisor

Giving you time to repay the debt, potentially freezing interest and additional charges, where possible.
When you start obtaining debt advice from a debt advice agency, it's important that you inform Pounds to Pocket Loans of this as well.
They are obligated to give you breathing space while you set up your debt solution. Most creditors give you about 30 days to set up your debt solution.
Getting debt help
There are some organisations that can provide you with free independent advice on debt. These include:
Good luck!
References
CONC 5.2A Creditworthiness assessment