Reliable Collections Debt Recovery – Do You Have to Pay?
For free and impartial money advice and guidance, visit MoneyHelper, to help you make the most of your money.
Are Reliable Collections Debt Recovery hassling you about outstanding debt you owe? Are you finding it difficult to make repayments? Are you not even sure if you own the debt? If any of these sound familiar to your current situation, this article is just for you!
It's not your fault. Complaints to the Financial Ombudsman have risen this year from 830 to 2,006, so it's safe to say that you're not alone.
Deal with your debt today and feel amazing tomorrow.
Beating Debt Collectors
There are several ways to deal with Reliable Collections debt collectors and improve your finances.
Choosing the right way to tackle your debt could save you time and money, but the wrong one could cause even more harm.
It's always best to find out about all your options from a professional before you take action.
Fill out the 5 step form to get started.
Who are Reliable Collections Debt Recovery?
Reliable Collections Debt Recovery is registered in the UK and assist companies with professional debt collection. The company also offers debt advice and restructuring help for businesses across the UK.
Reliable Collections is best known for collecting debt for companies such as JD Williams, Jacamo, Simply Beand other catalogues.
Are you struggling with debt?
Affordable repayments
Reduce pressure from people you owe
Stop interest and charges from soaring
Get started
Why are Reliable Collections Debt Recovery contacting you?
Debt collectors like Reliable Collections Debt Recovery are contacting you as they want you to start making payments to a specific debt you have. As an independent debt collection agency, they buy the debt from another company, and they need to get payments before they get their money back, or make a profit. This is why they are so relentless in their pursuit to get repayments.
Read what to do if you can't pay back your debt.
First – check if you owe it
If you don't recognise the debt, you should get a copy of the original credit agreement. You may not recognise it as it is not coming from the original creditor, and the value may be somewhat inflated since you last seen it.
If you are in any doubt, get confirmation from Reliable Collections Debt Recovery. If they cannot provide this, the chances are that this is not your debt or they are not authorised to collect it from you.
See my most popular post on how to get a refund.
Feeling like Chandler?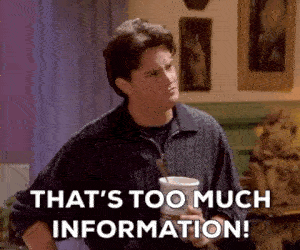 Is all this information starting to feel overwhelming? Don't panic! There's plenty of help available. You can get started below.
What if I don't want to pay?
It is often difficult enough to pay day to day bills and expenses, without piling debt on top of that too. If you have debt, simply not wanting to pay it is not enough. If you owe it then you are liable to pay it and you should try to make an arrangement with Reliable Collections Debt Recovery. You can even off to give them a partial repayment or set up a repayment plan to clear off the debt.
The effect debt collectors have
Debt collectors can make your life a misery. The persistent calls, emails and texts can be enough to drive you to despair. The law is on your side though. Debt collectors do not have a right to contact you to the point of harassment.
If they are doing this and making you feel uncomfortable, there is help available. You can make a complaint about their behaviour.
Reliable Collections Debt Recovery and what the law says
The Office for Fair Trading (OFT, 2012) published a set of guidelines which debt collection companies like Reliable Collections Debt Recovery must adhere to. This includes:
Treating debtors fairly, and not abusing or discriminating.
Ensuring all information provided to debtors is clear and concise.
Show empathy towards debtors and their circumstances.
Take the debtors circumstances into account when taking actions.
If Reliable Collections Debt Recovery are failing to follow the regulations, you can report them to the OFT. In the most extreme cases, they may take their license.
It is easy to make a complaint against Reliable Collections Debt Recovery by using this online complaint form.
How to deal with debt from Reliable Collections Debt
If you are in debt and want to deal with it head on, these are some steps you can take.
Set up repayment plan
It may be tempting to ignore calls from Reliable Collections Debt Recovery agents, but this won't help the situation. The best thing to do is speak to them and if you can't afford to pay back the debt in one go, you should set up a repayment plan. Most debt collection companies will be willing to set up a repayment plan with you, although they may ask for proof of your income and expenditure.
Keep in touch
The best way to deal with Reliable Collections Debt Recovery is to keep communication open, and if you can't make a payment for any reason, you should let them know in plenty of time so they can cancel the payment.
That being said, debt collectors can still try to railroad you into making payments you can't afford, and this is a clear breach of the OFT guidelines. If the agent tries to do this, you can inform them that you will be contacting the Financial Ombudsman.
You can contact the Financial Ombudsman by phone on 0800 023 4567 or 0300 123 9123
Are they making you feel bad?
Debt collection agencies often start off in a friendly manner, but may take a turn when they realise you can't pay the debt back. If they are making you feel bad, there is help available to you. Report them to the OFT if need be, using this online complaint form.
What if they talk to third parties?
When you are in debt, it can be embarrassing enough to receive calls from debt collectors, but even worse if the debt collection agent starts telling others about your debt. If the debt collection agents are telling others about your situation, even if it is a family member or colleague, they are breaching the OFT guidelines and privacy laws.
You can report this behaviour to the Financial Ombudsman on 0800 023 4567 or 0300 123 9123
Visiting your home
In some cases, debt collection agencies might threaten to visit your home and take your assets. They are not permitted to do this, so these are empty threats. You should never give debt collection agents permission to enter your premises, and if they threaten this, you can contact the police.
Are they wearing you down?
Debt collectors such as Reliable Collections Debt Recovery can be relentless and can wear you down, but you should try not to let them get to you. No matter what your debt situation is like, there is nothing that can't be solved, so start by speaking to the debt collection agency and make arrangements to clear your debt.
Free debt help
There is help out there if you are looking to get out of debt. There are commercial debt management companies and debt management companies who offer a free service, these include:
Citizens Advice Bureau (CAB) – help with debt, as well as other day to day issues which may affect your life.
Christians Against Poverty (CAP) – provide free debt help.
StepChange provides free online debt advice and help people take charge of their debt problems.
Is an IVA the best option?
If your debt problems are getting out of hand and you have no means to pay it all back, you may want to consider entering into an Individual Voluntary Arrangement (IVA). With this formal agreement, you can pay some of your debt off, and write off the rest of it.
Find a local licenced IVA insolvency practitioner here.
Otherwise, you may want to consider a Debt Relief Order (DRO). You can only apply for this if you have £75 or less left a month after you have paid your other bills and expenses.
This is a list of authorised debt advisors here.
The law is there to protect you
Although there is legislation to protect borrowers, some debt companies still act in an unlawful way. The law is there to protect you though, and you should not be made to endure any harassment or discrimination. If this is the case, you have the option to report such behaviour to the Financial Ombudsman. In worse case scenario, they may even lose their licence.
Reliable Collections Contact Details
Company Name: Reliable Collections Ltd
Other Names:
Address:
PO Box 268
Manchester
M99 2BD
Contact Number: 0345 074 2168
Fax: 0161 386 2913
Numbers they call from:
08000 728401
07891808141
Are you struggling with debt?
Affordable repayments
Reduce pressure from people you owe
Stop interest and charges from soaring
Get started