Sechiari Clark Mitchell Solicitors Debt (SCM) Do You have to Pay?
For free and impartial money advice and guidance, visit MoneyHelper, to help you make the most of your money.
Are you fed up with being contacted by Sechiari Clark Mitchell Solicitors Debt Collectors? If you owe money and you are unable to pay it back, there is help available to you. This article has been written to help borrowers who are struggling to pay back their loans. Read on for more information.
It's not your fault. Complaints to the Financial Ombudsman have risen this year from 830 to 2,006, so it's safe to say that you're not alone.
Deal with your debt today and feel amazing tomorrow.
Beating Debt Collectors
There are several ways to deal with Sechiari Clark Mitchell debt collectors and improve your finances.
Choosing the right way to tackle your debt could save you time and money, but the wrong one could cause even more harm.
It's always best to find out about all your options from a professional before you take action.
Fill out the 5 step form to get started.
What is the purpose of Sechiari Clark Mitchell Solicitors?
Sechiari Clark Mitchell is a UK-based law firm that specialises in debt collection for Lloyds. They work on behalf of clients who are also debt collection companies. The company is registered in the UK.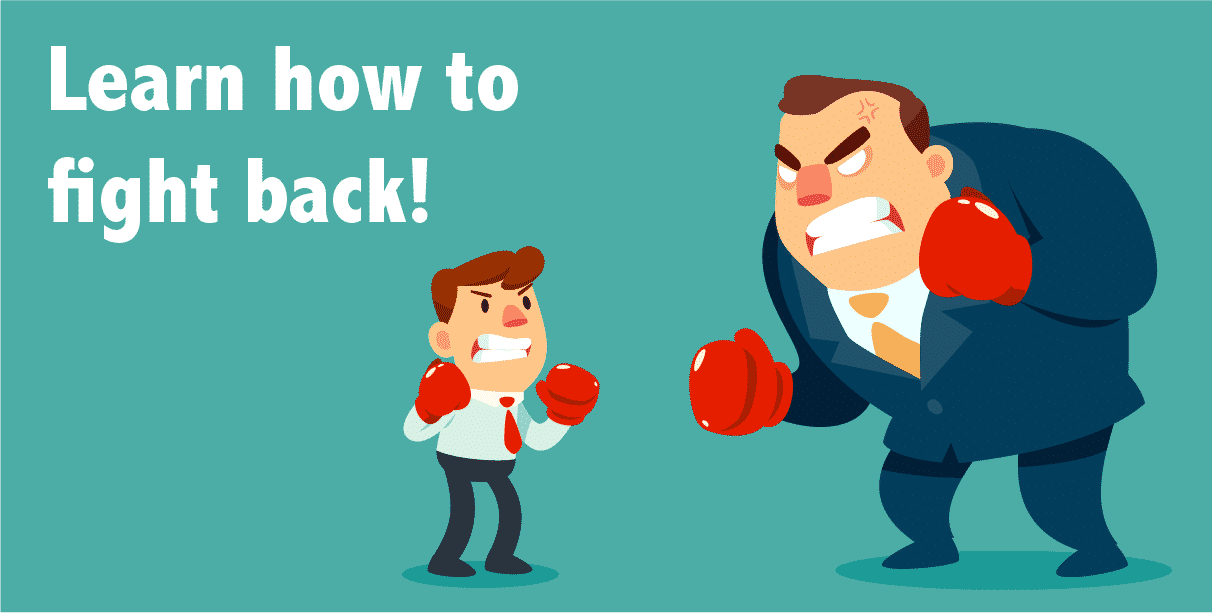 Wondering why you are being contacted by Sechiari Clark Mitchell Solicitors Debt Collectors?
Debt collection is big business. So many people are in debt and there are many organisations that bank on that continuing. There are various types of debt collection companies, including independent agencies, those who are part of another company or even those who work as self-employed debt collectors. In many cases, debt collection agencies are not as transparent as they should be.
The way independent debt collectors and those who work as sole traders operate is by purchasing debt from another company for little cost and collecting the money from the borrowers themselves. This is why some of them are so persistent with their calls and letters – getting hold of your payment is their bread and butter. Many companies who operate like this have one thing on their mind and one thing only – and that is to make you pay up. They don't care about your situation, they just want the money, and they'll try every trick in the book to get it.
Feeling like Chandler?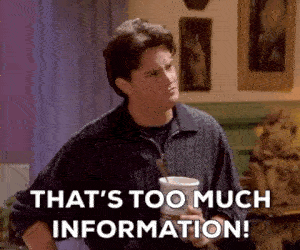 Is all this information starting to feel overwhelming? Don't panic! There's plenty of help available. You can get started below.
Do you actually owe the money?
If you have a debt collection company on your case, the first thing to do is check that it is legitimate and that you actually owe it. Find out where the debt came from and the true cost of the debt. It may end up being substantially more than you thought, as interest and charges may have also been added. Find out the finer details of the debt, before you even contemplate paying it back.
Sechiari Clark Mitchell Solicitors Debt Collectors should be able to provide you with the original agreement. If they cannot provide this, you should not make any payments. If they are above board, they will have access to this agreement.
See my most popular post on how to get a refund.
Don't want to pay?
The best course of action is to pay the loan back if you can afford to do so. This will save you a lot of hassle in the long run. However, if you can't pay it back, or if paying it back would cost you to be unable to pay essential bills, then you should contact Sechiari Clark Mitchell Solicitors Debt Collectors and develop a repayment plan.
Debt collectors and stress!
Debt collectors often come up with every trick in the book to obtain their money. This may include constant calling, pressurising you to pay up or even threats and abuse. They may even contact you at your work.
If this is the case, you are probably feeling upset and stressed – and quite rightly so. If you are contacted by Sechiari Clark Mitchell Solicitors Debt Collectors on a consistent basis, it could lead to you feeling stressed and it can even cause mental illness. Shocking statistics by debt support trust show that as many as half of people who have debt issues, also have suicidal thoughts. There is a lot of evidence to suggest that this kind of incessant contact can and does have devastating consequences.
The debt collection industry and the law
A set of guidelines were published by The Office for Fair Trading (OFT, 2012) for debt collection companies and these included:
Debt collectors treat debtors in a fair manner, without any aggressive or intimidating behaviour
Clear and transparent information at all times, with evidence to support any claims
Empathy and understanding towards the debtor and their specific circumstances and situation
Ensuring the debtors' circumstances are taken into account when dealing with the debt
If y Sechiari Clark Mitchell Solicitors Debt Collectors are contacting you, and you feel that they are not adhering to these regulations, you have the right to contact the Office for Fair Trading and let them know. They can remove their license if they feel that they have not been conducting themselves appropriately.
To make a complaint about Sechiari Clark Mitchell Solicitors Debt Collectors, you can use this online complaint form.
In some cases, the debt collectors are part of the organisation they are chasing the money for, but they pretend to be working as part of an external agency. This is quite clearly deceit, and it is something that the Office for Fair Trading will take seriously.
Sechiari Clark Mitchell Solicitors Debt Collectors and how they work
Debt collectors are incentivised by the money and bonuses they can earn, which is why they may call and email you excessively. They are desperate to get the money and get their bonus. Believe it or not, they will have targets on a daily and monthly basis which will go towards the bonus they receive – which sheds some light on why they will stop at nothing to get hold of you!
In some cases, they may even try threatening and intimidating tactics to get the money back. The last thing they want to do is say that they were unable to collect the payment.
It is important not to feel intimidated by Sechiari Clark Mitchell Solicitors Debt Collectors. They can talk about paying, but if you can't afford it they cannot do anything to force you.
Not answering calls
Without a doubt, the easy option is to just ignore the calls from Sechiari Clark Mitchell Solicitors Debt Collectors. This will not stop the debt from going away and in fact, it might make them call you more and more. In some cases, they will even use automated call technology to keep calling you until you answer.
If the debt collection company are calling you constantly, make sure you record the times and dates. This could be a breach of the OFT guidelines and you are within your rights to report them.
You can contact the Financial Ombudsman on 0800 023 4567 or 0300 123 9123
Types of calls
There are many tactics used by debt collection companies. One such tactic is to use a combination of empathetic, friendly calls, together with relentless, distressing calls. You may find that the call seems to start in a friendly manner, but it gets progressively more abusive as it goes on and they discover you are not able to pay the loan back. The lender just wants to get you to the point of making a payment, regardless of whether it leaves you with nothing!
It can be hard to deal with this kind of behaviour, most of us are not used to it. It is important to keep a firm mind and if you need to, you can report them to the OFT using this online complaint form.
Discussing debt with others
The debt collection agent should only discuss the debt with you, they may not speak to other people about your debt, even if they answer the phone. This is illegal and breaches the OFT regulations, as well as privacy laws. You can report the company if they are deploying these types of tactics.
If you wish to report the behaviour to Financial Ombudsman. You can do this by dialling 0800 023 4567 or 0300 123 9123.
Tactics deployed by debt management companies
Debt collectors often work in ways we couldn't imagine, and they sometimes think they are above the law. Some of the typical tactics deployed are acting as if they are from the court or that they are able to enter your home and take your possessions. They may threaten you or just generally deal with the conversation in an abrasive manner.
If they suggest entering your home, make sure you don't allow them to do so and if you feel unsafe, you may even want to contact the police.
Standing your ground
We know that Sechiari Clark Mitchell Solicitors Debt Collectors can be demanding but it is important to stand your ground and not let anyone intimidate you. It takes strength to deal with debt collection agencies and not to let their tactics cause you to feel stressed or anxious. There is always help out there to get out of debt, so even if you are feeling understandably shaken up by the debt collectors, there are always ways to get a handle on your debt issues.
Sorting out your debt problems
If you genuinely want to get out of debt, there are ways you can do this. There are many organisations out there that exist to support people just like you, who want to get out of debt. Many of them are not-for-profit agencies and then other commercial companies who are looking to make money from your debt problems. In the first instance, you should contact the not for profit organisations for help and support. These include:
Citizens Advice Bureau (CAB) free advice and support on debt management and getting out of debt. This is one of the most popular organisations for support.
Christians Against Poverty (CAP) free advice and support on debt problems.
StepChange free online debt advice with a focus on helping you manage debt more efficiently.
How to get rid of debt
One way to write off debt is through an Individual Voluntary Arrangement (IVA). An IVA is an agreement which is developed between the debtor and debt collectors to pay back a specific amount, with the rest being written off after around five years. An insolvency practitioner will deal with this process.
Find a local licenced IVA insolvency practitioner here.
You may also want to consider a Debt Relief Order (DRO). You are only eligible to apply for this if you only have £75 or less to last for the month after other expenses are taken care of. You must also not own assets of £2,000 or more.
To apply for a DRO you will need to go through an authorised debt advisor. You can find a list of authorised debt advisors here.
Reporting the debt collection agencies
The number of debt collection agencies acting in a inhumane manner has reduced due to the guidelines put in place. However, there are ways you can deal with any agencies who are not behaving in the way they should be. It is important to take care of your debt and to ensure you make manageable payments, but you should not be at the hands of any abuse. If you are concerned about the behaviour of debt collectors, contact the Financial Ombudsman and they may even lose their licence.
Sechiari, Clark and Mitchell Solicitors
(SCM) Solicitors Contact Details:
Company Name: Sechiari, Clark and Mitchell Solicitors
Other Names: SCM Solicitors, Lloyds Banking Group
Address:
PO Box 499
Lower Ground Floor
1 – 5 Queens Road Quadrant
Brighton
BN1 3XJ
Contact Number: 0808 145 0370
Website: www.lloydsbank.com
Numbers they call from:
08702407158
References
CONC 7.3 Treatment of customers in default or arrears (including repossessions): lenders, owners and debt collectors