Secured Homeowner Loans – guide & Options
Secured homeowner loans are a fantastic option for homeowners who need money to pay for renovations, holidays, cars, private medical bills, to consolidate debts and much more. Learn everything you need to know about secured loans of this kind right here in our homeowner loan guide.
Get clarity before taking out a secured homeowner loan by reading this!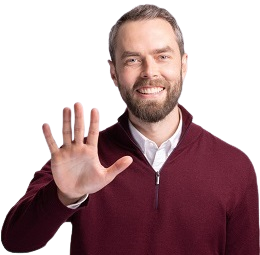 Find the best homeowner loan offers
Get a decision within an hour
Quote won't affect your credit score
GET STARTED
What is a secured loan?
A secured loan is a type of loan that uses an asset as collateral in the credit agreement. For example, the loan might list your car, home or home equity as security, so in the event you cannot repay, the lender has automatic access to this asset to recover the debt.
To get the money they are owed back, they will first need to sell the asset. The money owed to the lender will be taken from the sale of the asset and any leftover money will be handed back to the debtor. Of course, none of these events will materialise if you pay the secured loan back as agreed.
The opposite of secured loans is unsecured loans, which do not include any collateral within the credit agreement. However, lenders can still take legal action to enforce unpaid unsecured loan debts, and they may be permitted to use bailiffs to seize your assets to be sold. Thus, you should always aim to repay your monthly repayments as agreed no matter the type of loan you have.
What is a secured homeowner loan?
A secured homeowner loan is a secured loan that uses your home equity as collateral within the credit agreement. Home equity is a proportion of your property that you own outright, calculated by subtracting any remaining debt on the home (usually just one mortgage) away from the current market value of your home.
For example, a home worth £250,000 with a £125,000 mortgage remaining would mean the homeowner has 50% home equity – or £125,000 home equity. With a secured homeowner loan, they could borrow against this amount using it as collateral.
If you do decide to get one of these secured loans, only consider options from legitimate lenders operating legally. To identify legitimate lenders, make sure the lender states that it is authorised and regulated by the Financial Conduct Authority (FCA). They may also go by other names, including home equity loans and second charge mortgages.
How do secured homeowner loans work?
Secured homeowner loans work by providing the homeowner with a lump sum amount and this money is repaid through monthly repayments over a fixed period of time. These monthly payments are made up of a repayment on the principal loan amount and a rate of interest. If you keep up repayments as agreed for the full term the loan will be cleared and you're likely to have improved your credit score in the process.
However, the big risk in using secured homeowner loans is that your home may be repossessed if you miss multiple monthly payments. Once seized, it will be sold to repay the debt owed. The money from the property sale must first be used to pay back the first mortgage before repaying the homeowner loan.
This typically happens due to unforeseen circumstances affecting your income, meaning you can no longer afford your secured loan. And it is why you should think carefully before securing any debts against your home.
How much can I borrow with homeowner secured loans?
The loan amount you can borrow through a homeowner loan is determined by an array of details, mainly:
How much home equity you have
The lender's maximum available loan to value ratio (LTV)
Your personal finances (income, existing debts etc.)
A responsible lender will not allow you to take out a homeowner loan equal to the value of your available home equity. If they did, you would be borrowing against 100% of the value of your home through your first mortgage and the homeowner loan. The reason this is bad is that your property value could decrease, putting you into negative equity where you're paying more for a home that is now worth less.
Not enabling you to borrow 100% of your equity also protects the lender. If you could not repay and they had to sell your home, doing so would not enable them to get back all of the debt owed, considering the mortgage gets first dibs on recovering their own mortgage loan.
So, if you cannot borrow against 100% of your asset, how much can you borrow against? The answer is found in the maximum LTV of each lender, which is usually around 80% at best. That means having £100,000 home equity could allow you to get an £80,000 homeowner loan.
However, the loan amount you want will need to pass affordability checks. The maximum LTV available to you could be lower due to your income or other debt payments. It could also be made lower due to poor credit history and a lower credit score. The bottom line is that the amount you can borrow is a personalised ordeal and might be less than what you want to borrow.
The benefits of secured homeowner loans
A secured homeowner loan offers some benefits that other secured loans and unsecured loans cannot. We've listed the most accepted benefits of using these loans here:
Potential to get a larger loan – secured loans are usually able to provide larger loans than unsecured loans. And because you are securing the loan with a potentially valuable asset (home equity), it is possible to get a larger loan with this credit option than many others.
Competitive interest rate – secured loans can help homeowners get a lower interest rate compared to using an unsecured loan. However, this benefit will hinge on personal finances and your credit score.
Unrestricted funds – the money you receive from the homeowner loan can be used without restrictions and for any purpose.
The risks of secured homeowner loans
There are two major risks when taking out a homeowner loan secured by an amount of equity.
The first major risk is that your income changes significantly and you can no longer afford the monthly repayment on top of repayments on your mortgage. If this were to happen you may have your family home seized and sold to pay your debt. This happens to people who lose their jobs or cannot work for a prolonged period due to sickness and injury without having income protection insurance.
The second risk is if you borrow against a large proportion of your equity and your property valuation decreases significantly, possibly due to changes in your area which are outside your control. The risk in these instances is that your home could be worth less than all the secured debts against your home (first mortgage, homeowner loan etc.). This is known as getting into negative equity.
A combination of both these risks could be catastrophic, leaving you unable to clear large debts and a real possibility of having to file for bankruptcy.
It's impossible to predict the future, but one way to mitigate these two major risks is to borrow against as little as your home equity as possible. This might mean trying to save more before you apply for a homeowner loan so you don't need to borrow as much. This will also save you on interest rate payments. Always think carefully before securing credit with valuable assets like your home.
Why do people get secured homeowner loans?
We've covered many of the fundamentals about secured homeowner loans so far, but we've yet to address why would you need one? Why would anyone choose to add debt to their home after making lots of mortgage payments for many years? There are a few answers to this question.
One of the most frequent reasons we hear for using a homeowner loan is to make home improvements. This could be anything from a new bathroom or kitchen to a complete renovation knocking down walls or even extending the property.
The amount of money you can get with these loans makes large-scale renovations possible that may not be with credit cards or an unsecured personal loan. And it could increase the value of your house, increasing your equity again.
Another popular reason to get a homeowner loan is to consolidate existing debts. You could use the money to pay off multiple other loans and credit cards (be aware of any early repayment charges) and add the debt to your homeowner loan instead. Thai streamlines repayments to make managing your personal finances easier and can potentially save you money with a lower interest rate.
Other reasons people use homeowner loans are:
Pay for holidays and memorable trips such as a honeymoon
Pay for events like a wedding
Pay for private medical services
Pay for private education
Pay for a holiday home or rental investment
Help family pay for any of the above
Where to search secured homeowner loans
Secured homeowner loans are offered by the usual lenders, namely big banks, online banks, building societies and those companies that provide loans exclusively online. As mentioned earlier, to avoid scams, always check that the lender is regulated by the Financial Conduct Authority.
Are secured loans easy to get?
Getting secured loans are generally considered easier to be approved for in comparison to an unsecured loan. But having an asset like home equity will not guarantee you will be approved. The lender needs to complete affordability checks by looking at your personal circumstances, and they will want to check your credit history.
How to compare homeowner loans
To compare secured loans you can search for them online. Remember to search using terms that these loans are also known by, such as home equity loans, home equity lines of credit (HELOCs) and second charge mortgages.
Once you've searched your options, collect information about what is on offer, such as the interest rates, loan fees, early repayment charges and closing costs if applicable.
You'll frequently be greeted by a representative interest rate. Be aware that this rate is just what 51% of applicants received who were approved. Nearly half of the applications received a lower or higher score due to their personal finances and credit score. You might be able to get personalised quotes that are more accurate but again not 100%.
It is recommended to make a spreadsheet with information about all the loans you can find. Sometimes these loans are not explicitly advertised and you might have to call or visit a bank branch to discuss your options.
Should I use a credit broker or commercial service?
If you'd prefer professional support to compare home equity loans, you could employ the services of a finance professional or a loan credit broker. These services are designed to search the market based on your preferences and needs and then offer options. They usually help you apply for a homeowner loan if you decide to go ahead with one of the loans they find.
Using these services might save you time and help discover lower interest rates, but that is also not guaranteed. You could have to pay a broker fee or some sort of commission. The service might not cover the whole of the market which restricts options.
Should I use a loan comparison website?
Loan comparison websites can be handy to see what is out there. But just like credit brokers and financial services, these websites might not look at the whole market and could exclude some loan options that are suitable for you. It is recommended to use these websites and also do some research of your own if not using a commercial service.
If you do see an ideal loan deal on one of these websites, try checking if there is any difference by visiting the lender directly. Sometimes the website may be taking a commission and pushing the overall cost of your projected loan up.
Is a secured homeowner loan right for me?
A secured homeowner loan is just one of many ways to secure credit. If you're unsure if it's the best option, you should search for other secured and unsecured loans – and you might want to consider credit cards as well. Tailored money advice is available with some charities and groups for free.
Can I get a secured home loan with bad credit?
Getting a secured home loan with a poor credit score is more difficult but it is not impossible. In fact, getting any type of unsecured or secured credit with a low credit score is made harder because the lender sees you as a greater lending risk and someone who may not keep up repayments as agreed. If they do decide to provide you with a loan, you could be offered a higher interest rate as a result.
Can I get an unsecured homeowner loan?
For some people, securing debts against the family home is a step too far. They don't like the feeling of adding more debt to their home because of the risk, and let's not forget, doing so will mean it takes much longer to clear all debt attached to the property so you're the outright owner.
For these people, the good news is you can still find loans to help with home improvements, debt consolidation and the rest of it – and they can come as an unsecured loan. Search for unsecured home improvement loans and debt consolidation loans to learn more.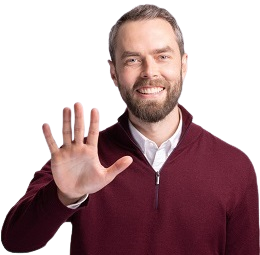 Find the best homeowner loan offers
Get a decision within an hour
Quote won't affect your credit score
GET STARTED
Where can I find more information?
MoneyNerd has just created a new hub all about secured homeowner loans. That means we now have scores of articles and guides all about these secured loans with your most frequently asked questions answered.
Start searching the MoneyNerd site and type your homeowner loan question in our website search bar, today!