Can I Settle Debt with a Debt Collector? 2022
For free and impartial money advice and guidance, visit MoneyHelper, to help you make the most of your money.
Can I settle debt with a debt collector? If you're been chased for a debt by debt collectors there may be an opportunity to repay and save money using a full and final settlement offer. Find out about debt settlement with debt collectors here.
Beating Debt Collectors
There are several ways to deal with debt collectors and improve your finances.
Choosing the right way to tackle your debt could save you time and money, but the wrong one could cause even more harm.
It's always best to find out about all your options from a professional before you take action.
Fill out the 5 step form to get started.
What is a debt collector? (busting the myth!)
A debt collector, also known as a debt collection company or debt collection agency, is a business that chases individuals to pay debts they owe to other companies.
The debt collector may have bought the debt from the other company for a much smaller amount and is now chasing the debt to make a profit. Or they could be chasing the debt on behalf of another business and will receive a commission from the debt repayment.
A debt collector is not a bailiff or enforcement officer. Sometimes people confuse the two and think a debt collection company will come to your home and try to repossess your valuables. This is not the case. A debt collector is a company that sends letters and tries to arrange payments only.
The debt collector recovery process
The debt collector recovery process involves a number of key steps. They will initially send a letter to you that asks you to pay the debt or agree on a repayment plan if you cannot afford the full amount. This letter might also state that legal action could be taken if you do not get in touch.
You should reply to this letter – and we tell you how in the section below.
But if you do not get in touch or agree to pay a debt you owe, the debt collector will send reminders and eventually a final notice. If no resolution has been found after a final notice, the owner of the debt could start legal action to get a County Court Judgment (CCJ). This is a legal obligation for you to pay.
Not making arrangements to pay the debt after a CCJ is issued will lead to the creditor asking a judge to use enforcement action, which comes in many forms. The most common type of debt enforcement is the use of bailiffs who will try to collect payment or repossess your valuables to clear the debt.
This process helps to differentiate between debt collectors and bailiffs.
Are you struggling with debt?
Affordable repayments
Reduce pressure from people you owe
Stop interest and charges from soaring
Get started
How to dispute a debt with a debt collection agency
You should dispute a debt with a debt collection agency by sending them a prove the debt letter. This is a letter that requests the debt collection company provides you with evidence that you are in debt. It requires the debt collector to provide concrete evidence, such as a copy of the signed credit agreement you have supposedly defaulted on.
We have a free prove the debt letter template you can download. If they cannot prove the debt you have no immediate obligation to pay.
It is sometimes worth sending a prove the debt letter even if you are aware of the debt they are referring to. The company may have lost evidence of your agreement or find it difficult to prove the debt, which could get you off the hook or even just give you some breathing space to think and get debt advice.
How can I get out of debt with a debt collector?
There are four ways to get out of debt with a debt collector once they have proved you owe the debt. You could:
Make a full payment to clear the debt
Agree on a payment plan with the debt collector
Offer a debt settlement figure to clear all of the debt
Arrange an external debt solution through a debt charity or debt management company
You may not be able to pay off the full amount in one go. Do not worry if that is the case. Although the debt collector requests a full payment, they expect debtors to ask for a more affordable payment plan to clear the debt gradually.
You'll need to effectively negotiate a payment plan that you can afford. Do not commit to a plan that you know you cannot afford and will probably default on, or your debt situation could worsen.
Feeling like Chandler?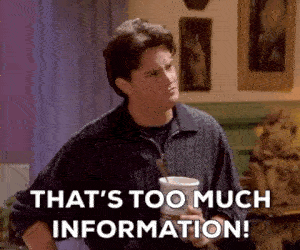 Is all this information starting to feel overwhelming? Don't panic! There's plenty of help available. You can get started below.
How to negotiate with a debt collection agency
You can negotiate your payment plan with a debt collection agency so you only have to make smaller monthly repayment, which prevents you from experiencing financial difficulty. It is possible to negotiate over the phone, via email or in writing.
The aim of the negotiations should be to secure a payment plan that you can afford while maintaining essential living expenses. Thus, before you start your negotiations you should create a budget that outlines all of your income and essential expenses, which will also show how much disposable income you have each month.
Even if you know you have little disposable income, you should still make a budget and provide it to the debt collector. You could prove you are not able to make any monthly payments right now and could even negotiate a token payment of £1 per month until your finances improve.
If you call your debt collector to negotiate a payment plan, here are some additional tips:
Call with pen and paper to hand
Take the representative's name and note the time and date
Take notes of everything they say
Keep your budget to hand
Always ask them to clearly explain any terms you do not understand. They must explain these.
If they get angry or aggressive, hang up and call back to speak to someone else
Be firm but never be rude yourself
And never accept an unaffordable repayment plan
What is settling a debt with a debt collector?
Debt settlement was listed as one of the four ways to get out of debt with a debt collector. This is when you agree to make a lump sum payment to clear the debt, but the lump sum is less than the actual worth of the debt. It is used to get out of debt instantly and save some money in the process.
A debt collector may be willing to accept a lump sum to clear the debt if they bought the debt from another company. In many cases, debt collectors purchase debts for much less than they are worth, so a significant lump sum payment will still make them an instant profit.
Can I settle debt with a debt collector?
You can make an offer to settle a debt with a debt collector at any time, but there is no guarantee that the debt collector will accept your offer.
We have a free letter template you can use to firmly but fairly make a full and final settlement offer to your debt collection company.
If a debt collector agrees to settle the debt with you for a lump sum, you must get this in writing before making the payment. Not getting written confirmation of the agreement could result in the debt collector suggesting no agreement was in place and the lump sum is simply taken off the total owed, leaving you with the remainder of the debt to pay.
What percentage will debt collectors settle for?
On average, debt collectors will settle a debt for 30-90% of the total value of the debt. So if your debt is worth £5,000 you may be required to pay a lump sum between £1,500 and £4,500 to clear the debt. The amount your debt collector is willing to accept will be based on your financial situation and how much they paid for your debt.
How to negotiate a debt settlement with debt collectors
Negotiating a debt settlement is similar to negotiating a payment plan. You should base your offer on what you can reasonably afford without causing financial hardship. This may involve disclosing your savings to the debt collector.
The danger with making a full and final settlement offer based on your savings is that if the debt collector rejects your offer, they are now aware of your savings and could be less likely to agree to a reduced payment plan.
Is it smart to settle with a debt collector?
Settling a debt can be a smart way to get out of the debt and save some money, but it might not be the most advantageous debt solution for you. There could be other debt solutions that are more advantageous, especially if you have other debts and arrears. You must get debt advice to understand all of your options and choose the right debt solution.
Free and confidential debt advice is available with UK debt charities.
Is it bad to settle a debt with a collection agency?
Although settling a debt with a debt collection agency can save you money, it also has its drawbacks. The underpaid debt will be recorded on your credit file and negatively affect your credit score. As a result, it can be more difficult to access further credit until you have rebuilt your score.
Make a debt settlement offer with our free letter template
MoneyNerd understands that it can be difficult to call your debt collector and make a full and final settlement offer. So we have made it easier. Download our free full and final settlement letter template, add your personal details and pop it in the post.
And don't forget you can find other resources and guides to help you fight back against debt collectors.
Are you struggling with debt?
Affordable repayments
Reduce pressure from people you owe
Stop interest and charges from soaring
Get started