Shergroup Debt – Should You Pay
For free and impartial money advice and guidance, visit MoneyHelper, to help you make the most of your money.
If you've been contacted by Shergroup Debt Recovery Solutions, should you pay? The answer to this question depends on the type of letter you've received from Shergroup Ltd. Nevertheless, we explain your options in different situations.
Don't worry, here's what to do!
There are several debt solutions in the UK that can be used to improve your finances. Choosing the right way to tackle your debt could save you time and money, but the wrong one could cause even more harm.
It's always best to find out about all your options from a professional before you take action.

Fill out the 5 step form to get started.
Who are Shergroup Debt Recovery Solutions?
Shergroup Debt Recovery Solutions is a UK company that predominantly helps creditors to recover unpaid debts after a court order has been issued. However, they also offer services to businesses to help with cash flow, which includes debt collection before a court order has been served.
The key difference is that before a court order has been served, Shergroup can only contact you to request payment and threaten legal action. But if they're chasing a debt that is already subject to a court order, their enforcement officers can come to your home and may even repossess assets to sell them and clear your debt.
Are you struggling with debt?
Affordable repayments
Reduce pressure from people you owe
Stop interest and charges from soaring
Get started
Are Shergroup High Court enforcement?
Shergroup does work for the High Court and can therefore enforce debts that are subject to an order to be paid by the High Court.
Shergroup Enforcement reviews
Shergroup Debt Collection has a number of positive reviews online, although these are mostly from creditors and claimants who have used their services to successfully get money off debtors. The debtors that have commented on their experience haven't been so polite. Here is a taster of both sides:
"I can heartily recommend Shergroup, they managed to collect a debt from a gone away LTD company that honestly I had given up ever receiving and genuinely thought was uncollectable, they deserve more than 5 stars."
"This company is the worst I have ever encountered. Trying to contact these people is an absolute nightmare. Then when I did the attitude I had was disgusting, not far off shouting at me. The most annoying part of this was I was trying to pay off a debt."
Can Shergroup enforcement come to my house?
Shergroup enforcement officers can only come to your home address if you have a debt that a judge has ordered to be paid and you haven't done so. But before they can turn up, they must send you a Notice of Enforcement letter.
A Notice of Enforcement letter gives you seven clear days to pay or agree on a payment plan with Shergroup. If you don't do either of these things, they have given you adequate notice to come to your home and try to recover the money or seize possessions. These possessions will be held for a short period to give you further opportunity to pay, but if you don't, they will be sold at an auction to clear your debt.
Feeling like Chandler?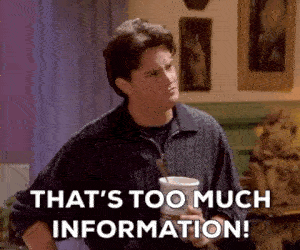 Is all this information starting to feel overwhelming? Don't panic! There's plenty of help available. You can get started below.
Should you pay Shergroup Debt Recovery Solutions?
If Shergroup Debt sends you a Notice of Enforcement letter, it's advisable to make arrangements to pay the debt. Just by sending this letter, they will add a £75 fee for the debt and if they have to pay you a visit, a minimum of £235 will be added just for the first visit. Even if you can't pay the full amount, it's best to speak with them and explain your financial situation.
How to stop Shergroup bailiffs
The only way to stop Shergroup bailiffs from coming to your home is when you're a vulnerable person. Enforcement agents should not go to the home of vulnerable people whether they are classed as permanently or temporarily vulnerable.
Some examples of vulnerable people, in this case, could be:
Disabled people
Mentally disabled people
Single parents with children at the address
Pregnant women
People who don't speak fluent English
Over 65 years old
Citizens Advice explains how you should be treated by bailiffs if you're vulnerable, including alternative processes. They may give up chasing you for the money, even just temporarily.
Have you received a Shergroup debt collection letter?
The other type of letter you might receive from Shergroup Debt Recovery Solutions is a payment request. This is what debt collection agencies send out when they're chasing debts for businesses. It comes under the umbrella of a cash flow service with Shergroup.
But these letters don't just request a payment or ask for you to speak with them about payment plan options. They also threaten legal action if you ignore their letter, which can be scary.
The letter is supposed to be scary because it's designed to intimidate you into paying faster. Sometimes the legal threats are genuine and you may be taken to court if you don't pay, and other times they're empty threats. Unfortunately, it's hard to know when legal threats are real or fake.
The correct name for this type of letter is a Letter Before Action (LBA). And there are two ways you can deal with it without paying Shergroup straight away – or at all. Read on.
#1: Request proof of the debt
Ask for evidence that you owe the money, which should be a copy of the credit agreement you signed. This can slow down the process to buy you some time, and if it's not supplied you may get away without having to pay.
You can easily ask for proof of the debt by downloading our free prove-the-debt letter template.
#2: Tell them the debt is too old
You won't have to ask for proof or pay the debt if it's too old to go to court. Many UK debts aren't allowed to be taken to court if they are at least six years old. This is then called a statute barred debt. It doesn't get written off automatically, but you can never be legally made to pay.
Learn about statute-barred debts in our dedicated guide by clicking here.
Additional help dealing with Shergroup ltd
More debt help is available through UK charities and Citizens Advice. You'll be offered personalised support and all of your communications are 100% confidential for additional peace of mind.
Are you struggling with debt?
Affordable repayments
Reduce pressure from people you owe
Stop interest and charges from soaring
Get started