The Sheriffs Office Debt Collection – Do You Have to Pay?
For free and impartial money advice and guidance, visit MoneyHelper, to help you make the most of your money.
Dealing with debt is never fun. It can be taxing trying to keep up with the demands of repayments, particularly when things are financially difficult.
During such times, it can be easy to miss payments or get behind with managing your arrears. If you repeatedly fall behind with your debs, you may end up on the receiving end of a letter from a company such as The Sheriffs Office.
We take a look at what you need to do about dealing with The Sheriffs Office debt collection.
It's not your fault. Complaints to the Financial Ombudsman have risen this year from 830 to 2,006, so it's safe to say that you're not alone.
Deal with your debt today and feel amazing tomorrow.
Beating Debt Collectors
There are several ways to deal with The Sheriffs Office Debt Collection and improve your finances.
Choosing the right way to tackle your debt could save you time and money, but the wrong one could cause even more harm.
It's always best to find out about all your options from a professional before you take action.
Fill out the 5 step form to get started.
The basics
Let's start by taking a look at some of the essential information you need to know about the company. It's unlikely that you'll have dealt with them before unless you've been chased for debt previously. Here are some of the basics:
Who is The Sheriffs Office debt collection?
Despite the slightly confusing name, The Sheriffs Office is a debt collection and enforcement agency based in the town of Caterham, Surrey. Originally founded in Northampton in the late 70s, they have long served the courts and other organisations when it comes to enforcing debt.
Since 2004, the company has acted as Authorised High Court Enforcement Officers for England and Wales. They trade under the name of SHCE Ltd, which has a registered company number of 06422666. Although the company's registered address is 22 St. Andrews Crescent, Cardiff, Wales, CF10 3DD.
A quick internet search also shows The Sheriffs Office Croydon, which is a branch of the company operating out of Airport House, Purley Way, Croydon. They have a phone number on their website of 0333 001 5150.
Are you struggling with debt?
Affordable repayments
Reduce pressure from people you owe
Stop interest and charges from soaring
Get started
Why are they writing to me?
The Sheriffs Office provides a range of services to companies and individuals. Along with things like the recovery of property and land, they also evict trespassers and squatters, recover rent arrears, and provide security services. However, it's most likely that they'll be writing to you about debt collection.
The company works with solicitors, landlords, local authorities, businesses, utility companies and debt collection agencies to recover money. They also help enforce County Court Judgements (CCJs) and work in the UK and overseas.
So, if you owe money to one of these parties, they may have passed your case over to The Sheriffs Office to collect your debt. They'll often write to you first to try and persuade you to pay the money, and will often take swift and strong action if you don't.
Are they a real business?
People often question letters they receive from debt collection agencies. There are a lot of scams and attempts to extort money out there. But what about The Sheriffs Office? Well, you can rest assured that they are indeed a real company. As well as being registered with Companies House, they're also part of a wide variety of professional associations.
As well as being an official member of the High Court Enforcement Officers Association (HCEOA), they're also part of Civil Court Users Association (CCUA), SIA (Security Industry Association), and CICM (Chartered Institute of Credit Management), among others.
Although they were authorised by the Financial Conduct Authority, their authorisation expired in November 2019.
Feeling like Chandler?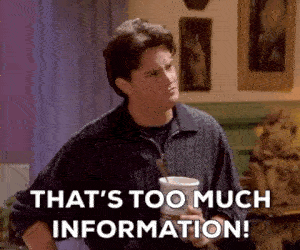 Is all this information starting to feel overwhelming? Don't panic! There's plenty of help available. You can get started below.
What about Sheriff Officers?
When it comes to debt collection, you may often encounter the term Sheriff Officers, particularly if you live in Scotland. These are court-appointed Scottish firms and individuals that can act in the same capacity as enforcement agents (bailiffs) in the UK. However, The Sheriff Office is not affiliated with Sheriff Officers, as the former only operates in England and Wales.
I've received a letter from The Sheriffs Office, what should I do?
So, we've established who The Sheriffs Office is and why they might be contacting you. But what should you do if you receive a letter or call from the company? Below, we've outlined some of the actions you should take:
Don't dismiss it
One question that's often asked when it comes to debt collection letters is whether or not you should ignore them. Of course, it's incredibly tempting to just throw them away. The hope is that they'll forget all about it and leave you alone. Sadly, this is almost never the case. A letter from a company such as The Sheriff Office is often bad news, and it needs addressing.
If you decide that you're going to ignore their correspondence, things will escalate pretty fast. For example, if they're collecting for a CCJ, you only have 14 days to pay. After that, they can start taking further actions against you. It's always best to face the problems and deal with it in a timely manner.
Get your affairs in order
The first thing you should do is gather as much information about the case as you can. You've probably already received mail from the original creditor by the time The Sheriffs Office gets involved, so make sure to collect that.
You should also look for documents relating to the initial loan amount, credit agreement, or other paperwork about your debt. Bank statements can also often help, especially if you think you've already made payments to the creditor.
Once you've got a clear picture of whether or not you think you owe the debt, you can start taking your next steps by getting in touch with either The Sheriffs Office or the original creditor.
Prove the debt
When it comes to dealing with debt, one of the first things you should do is to send a 'prove the debt' letter to the creditor. Essentially, this letter highlights some of the FCA regulations that say the creditor has to provide detailed proof and a breakdown of what you owe. If they can't prove it, they can't legally enforce it.
Follow my 'prove it' guide with letter templates and get them to prove that you owe the money.
You can find such a letter template online, and simply need to fill in your details where relevant. Be wary of signing the letter, however. There is a chance they'll try and use this signature against you further down the line.
Depending on what stage of the debt collection process you're at, they may have already sent you this information. Either way, it's important that you get an idea of what they claim you owe.
Should I pay The Sheriffs Office?
This question is a difficult one to answer, as there are so many factors that influence it. For example, if you feel you do owe the debt and the company has proven it exists, you may want to think about paying the creditor or The Sheriffs Office, depending on the stage of the process.
However, if you feel that the debt isn't yours or there are mistakes with it, you shouldn't pay right away. You'll first want to contest the amount owed and give your reasons. This process can take a while, but it means you might not have to pay.
If you're short on funds and can't afford to pay, you shouldn't go into more debt to pay them. Instead, speak with the creditors or The Sheriffs Office debt collection department to try and arrange a payment.
What if they visit my house?
If a representative from The Sheriffs Office visits your home in the capacity of an enforcement agent, there are a few steps you should take:
Confirm their identity and purpose. You don't have to open the door for this, you can get them to pass their ID and paperwork through a window or letterbox to inspect it.
Don't let them in. In the majority of circumstances, they can't force their way into your house. You can tell them that you'll contact their head office to arrange payment and ask them to leave.
Secure your property. If they have a legal order allowing them to reclaim property to cover the debt, they can try to take your possessions from outside of your house. Make sure to secure your vehicle or other valuables away from your home.
As we'll see, there are certain powers they have when it comes to reclaiming debt, so it's worth knowing these ahead of a scheduled visit.
Sheriffs Office legal powers
It's essential that you know your rights when it comes to dealing with an enforcement agent. They have a bad reputation, and restrictions have tightened over recent years as a result. Here's what you need to know:
What can they do?
Bailiffs (enforcement agents) like The Sheriffs Office have certain legal powers when it comes to recovering money. Perhaps the most significant, and where they differ from debt collectors, is that they can visit your home and take your belongings up to the value of your debt. They need what's known as a 'writ of control' to do so.
They can take things like cash and 'luxury' items. On this list are things such as TVs, jewellery, antiques and games consoles. They can also take your car or other vehicle, even if it's locked in a garage you own. Essential items that you need to survive can't be taken.
If you have debts such as unpaid income tax, stamp duty, or outstanding criminal fines, The Sheriffs Office might have been given the power to force entry to your premises. They can't physically break your door down, but they can hire a locksmith to let them in.
It's worth noting that if you're a vulnerable person, or there are only people under the age of 16 home, they can't enter. Similarly, they can only go through the door, and only after 6am and before 9pm.
What are my rights?
Although a visit from an enforcement agent sounds scary, there are plenty of protections in place to make sure the situation doesn't get out of hand. You have a range of rights when dealing with companies like The Sheriffs Office:
They can't harass you or barge past you to enter your home.
They can't threaten you
They can't lie to you and pretend they have legal powers they don't have
It's important to know where you stand when it comes to bailiffs. In all but the most extreme circumstances, you don't have to let them into your home.
What if I refuse to pay?
If you refuse to pay a bailiff and don't let them enter your home, they will keep trying to recover the money you owe. This could include asking the courts for permission to force entry. They can also reclaim items from outside of your house, such as your car.
Depending on the debt, you may have to appear in court if you refuse to pay. In the most extreme cases (such as refusing to pay Council Tax) you could even face time in prison if you continually refuse to pay.
Getting help dealing with The Sheriffs Office
So, it's clearly very serious if you receive a letter from The Sheriffs Office or a similar High Court Enforcement Officers. Thankfully, there are several options when it comes to getting help with your situation:
Can I get help?
Yes, there are several organisations that specialise in helping people who find themselves in this situation. A good place to start is with Citizens Advice, who can offer in-person or online/phone support. Similarly, the debt charity Step Change can help you manage the situation and come up with a solution. Never be afraid to ask for help if you find yourself having to deal with the bailiffs.
What are my debt options?
If you're struggling with debt, the organisations mentioned above can help give you advice. There are also several financial options you might want to consider:
An Individual voluntary arrangement (IVA). With this method, a solicitor sets up a payment plan that lasts for 5/6 years. During this time, you pay as much as you can, and it's then split between your creditors. After the IVA finishes, any remaining money gets written off.
Debt consolidation loan. With this type of loan, you borrow the amount needed to pay off your debts. You then gradually pay back the money in one monthly payment, which is often less (and has less interest) than your combined debts.
Can I complain?
Yes, the High Court Enforcement Officers' Association oversees the activity of companies such as The Sheriffs Office. You can email your complaint to [email protected]. If they don't resolve the matter, you can complain to an ombudsman. If you owe debt to your local government or magistrate's court, this will be the Local Government and Social Care Ombudsman.
References
CONC 7.3 Treatment of customers in default or arrears (including repossessions): lenders, owners and debt collectors
CONC 7.9 Contact with customers
Are you struggling with debt?
Affordable repayments
Reduce pressure from people you owe
Stop interest and charges from soaring
Get started