Sigma Financial Group Debt – Should You Pay? 2022
For free and impartial money advice and guidance, visit MoneyHelper, to help you make the most of your money.
Should you pay the Sigma Financial Group? This guide is for you if you've received a Sigma Financial Group debt letter or a similar letter from Sigma Connected. Learn how to act and respond right here.
Beating Debt Collectors
There are several ways to deal with Sigma Financial debt and improve your finances.
Choosing the right way to tackle your debt could save you time and money, but the wrong one could cause even more harm.
It's always best to find out about all your options from a professional before you take action.
Fill out the 5 step form to get started.
Who are the Sigma Financial Group?
The Sigma Financial Group is a UK private limited company that was formed in 1973. They have had previous names, such as Commercial Credit Services Ltd and Sigma Connected Group. They may still operate websites and trading styles with these names to not confuse existing customers. They currently employ over 4,000 staff members in the UK, Australia and South Africa.
What does the Sigma Financial Group do?
Sigma Financial Group offers a wide variety of services to businesses, such as:
Outsourced customer service
Market acquisition
Complaints handling
And debt collection services
In terms of their debt collection service, they operate identical to any other debt collection company. They will contact debtors who owe money to one of their clients and ask them to pay. In return for recovering the debt, the client will pay the Sigma Financial Group a fee or commission on the payment.
Are you struggling with debt?
Affordable repayments
Reduce pressure from people you owe
Stop interest and charges from soaring
Get started
Who does Sigma Financial Group collect debts for?
Sigma Financial list a number of industries they provide services to, which includes debt collection. They help water companies, utility companies, telecommunications businesses, retail stores, travel companies and the finance industry.
Are the Sigma Financial Group bailiffs?
The Sigma Financial Group are not bailiffs, which are known as enforcement agents in modern times. They are simply a company that takes over the debt collection process before a case might go to court. Enforcement agents are only used after a court case when the debtor still refuses to pay their debt.
Sigma Financial Group reviews
Sigma Financial still run the Sigma Connected website and have some alarming reviews from previous and current employees. Most people complain about the working conditions, but this comment was especially interesting when considering their debt collection tactics:
"[…] I worked there for 6 months the putrid smell of body of odour from staff who were trying to get as much money from Lil old ladies as possible by scaring them. Stating that they will receive court action and a visit from debt collectors if they do not pay up. […]"
As we just mentioned, debt collection companies are not bailiffs so they are reported to be making inappropriate and empty threats which should be investigated by the Financial Ombudsman Service (FOS).
Have you received a Sigma Financial Group debt letter?
A Sigma Financial Group debt letter is a letter to tell you that the company is now chasing a debt on behalf of the other company you had dealings with. They will state how much is owed and when it needs to be paid (usually within a week or two).
The letter will continue to state that if you don't pay you could be taken to court, which may incur additional charges. It's hard to know whether this is a legitimate possibility or an empty threat so you pay faster. It often depends on how much you owe, but people have been taken to court for small amounts in the past.
Feeling like Chandler?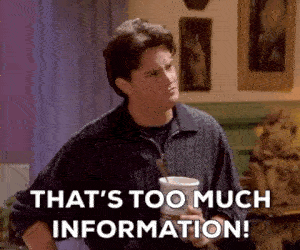 Is all this information starting to feel overwhelming? Don't panic! There's plenty of help available. You can get started below.
Should you pay Sigma Financial Group?
So, should you pay Sigma Financial Group or take the risk that they won't take you to court? Although you may end up having to pay, there are some things you can try first. You should check to see if the debt is still enforceable, and you should make Sigma Financial Work to receive your money. Read on to find out more.
Check that they can still collect your debt first
Some debt cases in the UK cannot be taken to court. And if a judge can never ask you to pay, you won't be made to – although it can still harm your credit file. Many debts become too old to go to court after six years, providing no payments have been made towards the debt in the last six years. This is called a statute barred debt.
If your debt is statute barred, you should inform Sigma Financial instead of paying. We've even made a statute barred letter template just for this situation.
Sending a prove the debt letter
If your debt isn't statute barred, you can ask Sigma Financial Group to prove you owe the debt. This requires them to provide you with a copy of the agreement you signed that you have supposedly defaulted on. If they don't provide this evidence you don't need to pay.
And if they ignore your request and you end up benign taken to court, you should tell the judge that they ignored you. It could help you win the case!
Sigma Connected proved my debt – what now?
If the Sigma Financial Group prove you owe the debt and it's not statute barred, you might have to pay. Hoping they don't take you to court and stop chasing you is a risk. If you cannot pay the full amount, you should get in touch to discuss payment plans, which are usually offered.
Or you could read about the other debt solutions, which may be more beneficial if you have multiple debts and arrears.
Sigma Financial Group debt FAQs
Can the Sigma Financial Group take me to court?
The Sigma Financial Group will not take you to court, but it's possible that the company you owe will take you to court. They do this to get a court order which makes it your legal responsibility to pay the debt.
Can The Sigma Financial Group come into my house?
No, despite what some Sigma Connected employees may have said to you, they have no right to visit you or come inside your home. This is illegal without your permission.
Where can I get more help dealing with Sigma Connected?
Get more information to deal with the Sigma Financial group on our debt help page, or access free bespoke support from a UK debt charity.
Are you struggling with debt?
Affordable repayments
Reduce pressure from people you owe
Stop interest and charges from soaring
Get started