SLL Capital Debt Collectors – Do You Have to Pay? 2022
For free and impartial money advice and guidance, visit MoneyHelper, to help you make the most of your money.
You Might Not Have to Pay SLL Capital Debt Collectors!
Is SLL Capital chasing or hassling you to repay debt? Are you unable to pay the money you owe to SLL Capital?
Or do you not even owe the SLL Capital debt and being threatened with legal action?
If these questions ring true to you, our guide on SLL Capital debt collectors is here for you. You may never even need to pay off the SLL Capital debt!
It's not your fault. Complaints to the Financial Ombudsman have risen this year from 830 to 2,006, so it's safe to say that you're not alone.
Deal with your debt today and feel amazing tomorrow.
Don't worry, here's what to do!
You could get rid of SLL Capital by writing off some of your debt.
There's several debt solutions in the UK, choosing the right one can take years off your debt, but the wrong one can be expensive and drawn-out.
Fill out the 5 step form to get started.
Who are SLL Capital Debt Collectors?
The first thing that you may notice about SLL Capital is that they believe they deal with debt fairly. Debt isn't always the easiest thing to have to manage, even when it comes to collecting the money.
If they are true to their word, they aim to take a fair approach. SLL often buy debt from lenders such as Sunny and Mr Lender.
Are SLL Capital Debt Collectors Legit?
Have you received a letter from this debt collector? I'll buy it off you for £5
SLL Capital are members of the Credit Services Association (CSA) and are also PCI-DSS Compliant too.
They ensure that they register for the Information Commissioners Office for Data Protection and they are regulated by the Financial Conduct Authority.
All of these things are definitely a good sign, however, just like with many other debt collection companies, you may find that it is in your best interests to hold of making any payments back on credit accounts you have.
Are you struggling with debt?
Affordable repayments
Reduce pressure from people you owe
Stop interest and charges from soaring
Get started
What does SLL Capital Debt Collectors Do?
SLL Capital are a company that purchases debt from other lending sources and then take on the chasing of payments and maintaining of the debt agreement.
Their aim is to ensure that any debt that you have is settled, and it states on their homepage that they are able to discuss with you offers and payment plans that can suit your own situation and debt.
They also have a number of ways to make repayments when you need to.
Feeling like Chandler?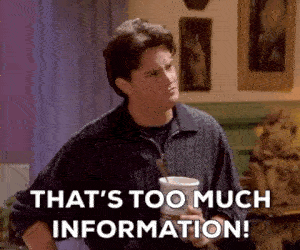 Is all this information starting to feel overwhelming? Don't panic! There's plenty of help available. You can get started below.
What does SLL Capital Debt Collection Process look like?
The homepage for SLL Capital is clear and easy to read. Not only can you make contact and then in turn make payments using the traditional telephone, but you can also use their online portal to make payments too.
This means that no matter where you are, no matter what time it is, you can stay on top of your debt. Another positive to this particular company is that they have a number of options when it comes to debt repayment.
You can discuss with them a payment plan, making singular payments, perhaps when you can afford to top up what you already pay, and also find out what a settlement offer would be for your debt. All on their website.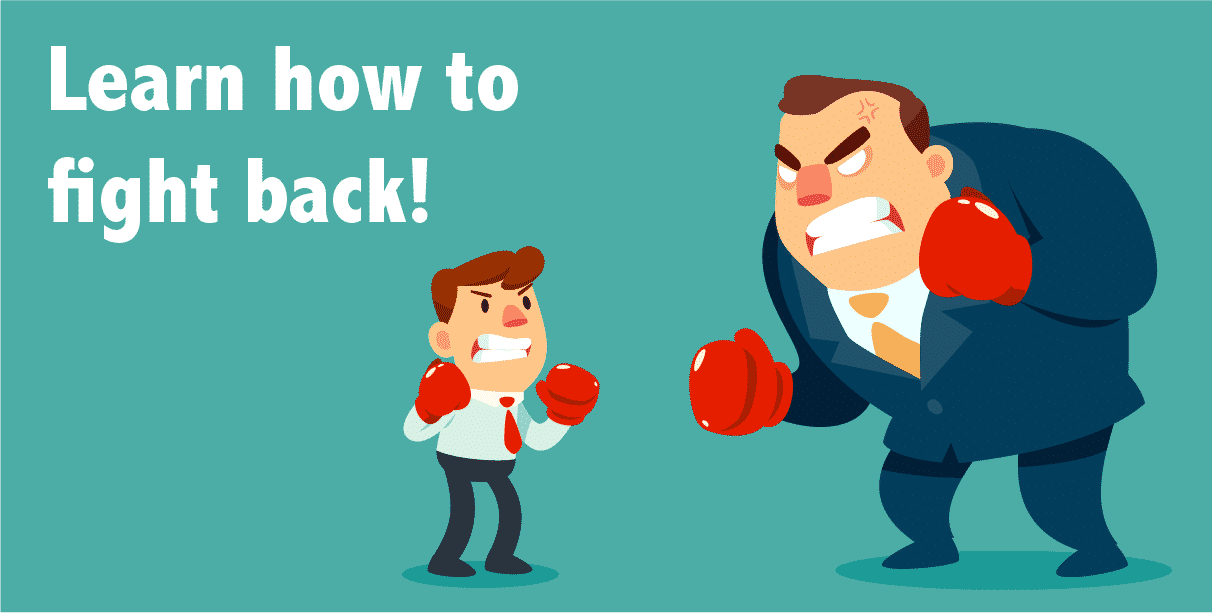 Why you are being contacted by SLL Capital Debt Collectors?
Debt collection in the UK is big business. Debt collection agencies just like SLL Capital may be structured in different ways.
The most common are debt collection groups that are completely independent, but there are debt collection groups that are tied to crediting companies, although they mascaraed as separate and independent agencies.
Thus, they hide who they really belong to. There are some debt collection sole traders too.
The business model of debt collection agencies that work independently is to buy personal debts from other businesses.
They purchase the debt at an incredibly low cost, sometimes just one-fifth of the overall debt worth, Now that they own the debt, they can chase people to pay, hopefully the full amount, scooping them huge profit margins. Empaths and morals are not really on their radar.
They are just concerned with getting their money and making more of it. The bottom line is that they can be quite cruel to debtors, with the Office for fair Trading acknowledging the problem as "widespread" across the industry (OFT, 2010).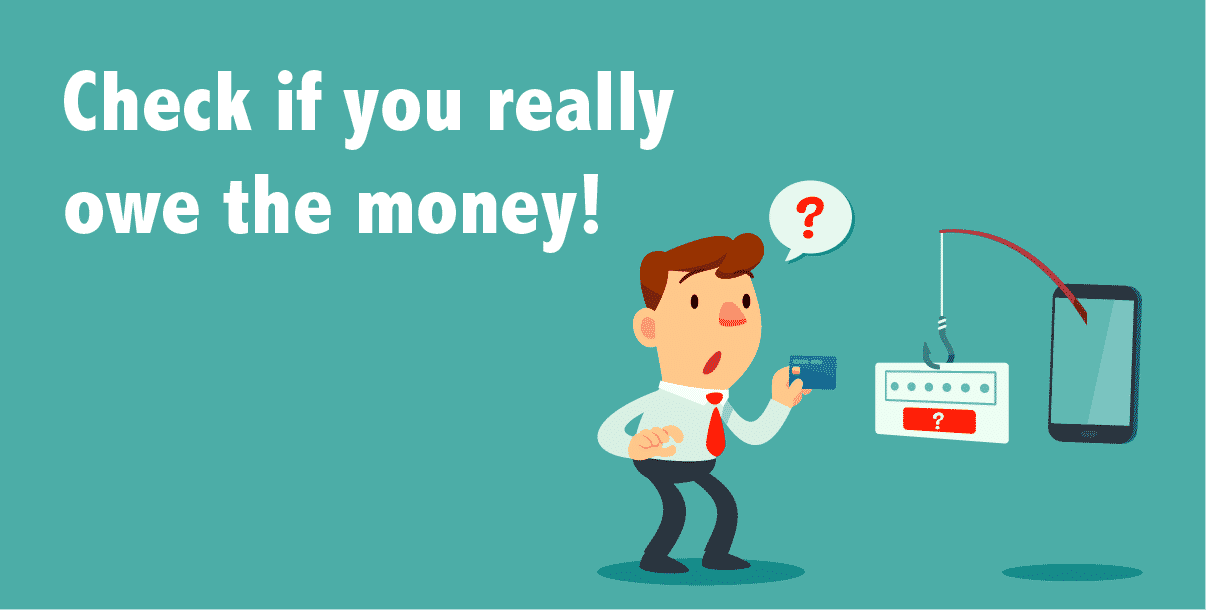 Check if you really owe the money
Do you 100% owe SLL Capital the money they claim? The initial step is to get proof that the debt they claim is really in your name, and that you still owe the money.
When trying to uncover this information, don't be surprised if the original amount has been inflated with interest rates and various types of fees.
You should write a letter to SLL Capital Debt Collectors demanding proof that you owe the debt. If SLL Capital do not provide authentic credit agreements, you will not have any legal obligations to pay them the money they claim you owe.
If you receive proof of the debt and it turns out you do owe the money, paying it is the easiest and stress-free solution option.
Some people cannot afford to pay, or if they did, could result in debts elsewhere. If this is your situation, speak with SLL Capital debt collectors to see if they will accept partial repayment or a repayment plan.
How debt collectors can ruin your life
Debt collectors are known to use debt chasing tactics that are not on the right side of the law. They may try to bully you, issue you with empty threats and harass you with daily phone calls or emails. Some agencies even go as far to contact your employer.
If you are being chased by SLL Capital Debt Collection, this can have significant effects on your state of mind, mental health – and even make you consider suicide. According to data supplied by The Debt Support Trust, nearly one in two debtors who struggle to make repayments have thought about taking their own life. The Guardian have even reported that coroners raised concerns over the debt industry's malpractices following a number of debt-provoked suicides. Scientists from Brighton university looked into the creditor industry and mental health with a damning report. Walker et al. (2012) found that those in debt are subject to humiliation, disconnect and feel trapped, leading to significant consequences on their mental health. They believe it is the government's responsibility to confront the ongoing issues and the widespread intimidating techniques used when companies chase debt.
SLL Capital Debt Collectors and the law
Guidelines were published in 2012 by the Office for Fair Trading (OFT) that debt collection groups like SLL Capital must follow. They must:
Provide debtors with fair treatments that is never deceitful, aggressive, improper or oppressive in any way.
Provide transparent information that is not intended to confuse the debtor or mislead them
Show empathy and consideration to difficult circumstances the debtor is facing
Act proportionately by considering each debtors' situation.
If SLL Capital workers are intimidating you, or you have proof that they are not abiding by these 2012 regulations, you may have a solid case and should report them to the OFT. If found guilty, the OFT may stop SLL Capital chasing debt altogether.
Some collection groups will position themselves as independent companies chasing debt, when they are really part of a creditor company. When this happens, it is clearly a case that the agency is being deceitful. However, note that they may confess their real identify in any small print to cover their backs.
Understanding how Arrow Debt Collectors operates
By learning how SLL Capital will try to collect debt, you can be more informed when fighting back and defending yourself to their questionable tactics.
They are on a bonus
SLL Capital callers may be on a low wage but incentivised to earn more by collecting debt. There could be monthly bonuses up for grabs if they can get people like you to cough up. This means they will do whatever it takes to get you to make some type of payment. If they have to record lots of calls without payment, it could reflect bad on them and put their job at risk. Thus, they could resort to threats and intimidation to get what they want.
The lesson to be learned from this is staying strong and fighting back against their threats – and knowing they are unjustified – can help you turn the tide. Simply keep them talking but never agree to make payments, especially if you have not received proof that you really do owe SLL Capital the money. You might want to pay but choose to hold off paying that day if the caller is rude and aggressive.
Automated call technology
Lots of debtors being chased by SLL Capital choose to ignore their calls. When this happens, some debt collection agencies leverage automated caller technologies to repeatedly call you every day until you decide to give them your attention. Surprisingly, when you do answer, they may remain silent or there may not be a human on the other end of the line. This is an intimidation tactic.
If SLL Capital use automated call software on you to repeatedly call, or harass you with calls with real agents, keep a diary of the times and dates of these calls. You could use the information to register a serious complaint with the Financial Ombudsman.
The Ombudsman can be contacted on two numbers:
0300 123 9123
0800 023 4567
Feeling like Chandler?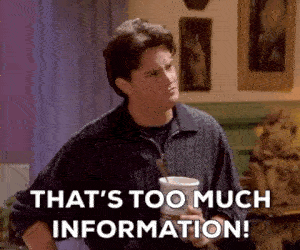 Is all this information starting to feel overwhelming? Don't panic! There's plenty of help available. You can get started below.
Bad cop, good cop
You may be subject to the bad-cop and good-cop debt collection tactic. Just as you are suspecting, this is when you receive a calls from one of the agency's aggressive and rude workers, followed by the occasional polite and considerate worker (usually acting). By combining aggression and threats with someone who is prepared to listen, the idea is that you will be worn down and eventually agree some type of payment faster. This routine may also be done using letters instead of calls. You receive a series of rude letters followed by a nice one. And then the process keeps going…
It can be hard to stand up for yourself in these situations, which is why debt agencies use these tactics. Stay strong and report their behaviours to the OFT.
Embarrassing you by talking to third parties
Sometimes you may miss a call from a debt collection group and someone else will pick up the phone, usually family, employers or a colleague at work. The debt collection worker may then proceed to discuss your debt with these people – and this is highly illegal. It breaks OFT guidelines and multiple data privacy laws.
You can use the two telephone numbers for the Financial Ombudsman provided earlier to report these actions.
Deceit and lies
If the debt collection team are still unable to get you to pay, they often go above the law to try and get the money. Some have been known to pretend they are calling from the courts, pretending to be bailiffs and even knock on your door suggesting they will remove your goods if you don't pay. They cannot do these things.
Never allow SLL Capital to visit you at home just in case they try these techniques. If they are in your property and you feel threatened, you can call the police.
Don't let them wear you down
The information provided so far goes to show how persistent these companies are when chasing debt, leading some to consider suicide. Standing your ground when dealing with SLL Capital requires some courage, but further support is available in the UK. These groups will aid you in escaping debt in a way that works for you to minimise your distresses. Remember that every debt problem has a solution.
Getting help with debt
Different types of support are at your disposal. There are two umbrella categories of debt support, i.e. those debt charities who offer free advice and debt management businesses who try to help but offer a fee. The former should be your go-to choice, including groups like:
The Citizens Advice Bureau (CAB) is on hand to offer debt help and may be able to mitigate the times debt collectors contact you.
Christians Against Poverty (CAP) offers free help tackling debts no matter what your religion or lack of one.
StepChange is renowned for providing free debt advice, allowing debtors to regain control of their debts.
Writing off your debt entirely
You might be able to write off your debts via an Individual Voluntary Agreement, drawn up by an insolvency firm. This is an agreement to pay a monthly amount for typically five years. After these 60 months are up, all your debts are wiped clean even if you still owe thousands of pounds.
Find a licensed and local IVA insolvency professional here.
An alternate option could be a Debt Relief Order. These are available for debtors who have little left at the end of each calendar month after paying their expenses. You must also not have assets valued above £2,000 and not own a property.
Applying for a DRO means finding an authorised advisor. You can search through a list of the best debt advisors right here.
Finally
In spite of multiple warnings, calls for chance and other unlawful behaviour mitigating attempts, the debt collection landscape is full of unlawful businesses. They are responsible for declining mental health and even debtor suicide attempts. With our information and equipped with support from free debt charities, you can fight back. It will never be as easy as refusing your debt, but you can make the debt collection processes work for you. Always report bullying and illegal practices to the Ombudsman, so they can investigate and consider revoking licenses.
Summary
Once you log into SLL Capitals website, you will see that there is plenty of information on debt and how to manage it, including a budget planner, which is useful tool for those who are in debt and want to break this somewhat vicious cycle.
They offer a number of payment options, including payment plans and also the chance to pay off your debt in full, with a settlement figure. You can also make singular payments against yours accounts. All without having to pick up the phone.
SLL Capital Contact Details
Company Name: SLL Capital Limited
Other Names: SLL Capital, SSL Debt Recovery
Address:
Unit 6B ZK Park,
23 Commerce Way,
Croydon
CR0 4ZS
Contact Number: 020 3818 3834, 020 3862 4891, 020 8253 4140
Website: www.sllcapital.co.uk
Email: https://www.sllcapital.co.uk/send-us-an-email/
FAQS
Who owns SLL Capital Limited?
SLL Capital Limited is a private limited company. Mark Bryant is the largest shareholder with 25% of the company.
Are SLL Capital Limited financially regulated?
SLL Capital Limited is 100% authorised and under the regulation of the Financial Conduct Authority. Mark Bryant is the contact and their registration number is 673450.
Do HMRC use SLL Capital Limited?
SLL Capital Limited is not one of the eleven debt collection agencies currently used by HMRC and they should not be contacting you about money owed to HMRC.
Does SLL Capital Limited buy debt?
All of the debts that SLL Capital Limited deals with are debts that it has purchased from organisations and companies.
What happens if you ignore debt collectors?
SLL Capital may respond to your silence by sending an agent to your home. They do not have any legal powers, but if you continue to
ignore
them, they could get a CCJ for the debt.
Can SLL Capital Limited take you to court?
Yes, if the debt is not statute barred then they may take you to court to get the debt legally enforceable using bailiffs.
Can you go to jail for debt collections?
SLL Capital cannot make you go to jail for nay debt owed.
What happens if I ignore a CCJ?
If you ignore a CCJ requesting you to pay SLL Capital, they may employ a bailiff to come and collect the money or your possessions.
Can SLL Capital Limited issue a warrant?
No – SLL Capital are not able to issue a warrant. They have to try for a CCJ if you refuse to cooperate.
Are SLL Capital Limited bailiffs?
SLL Capital is a debt collection agency, but they are not bailiffs. They would employ bailiffs to repossess items if you refused to pay, and if they have secured a CCJ for the debt.
Can SLL Capital Limited come to your house?
Only these bailiffs have a legal right to enter your home. SLL Capital never have the powers to request entry, although they may try to or pretend they can. You should be warned if bailiffs are coming.
Can SLL Capital Limited force entry?
SLL Capital is known to send their staff to your home, however, this does not mean they have permission to be there or come inside. Even if they have a CCJ, it is only bailiffs who have the right to come in.
Will SLL Capital Limited give up?
It is unlikely that SLL Capital will give up calling or chasing the debt unless it becomes legally unenforceable, which can take six years or longer.
Can a debt be too old to collect?
Yes, older debts that become
statute barred
are too old to go to the courts and therefore too old to receive a CCJ. This may take six or more years, but some debts may never be too old to be collected.
How long can you legally be chased for debt?
You can be chased for debt until it becomes statute barred. The Limitations Act of 1980 states that statute barred debt is when the debt is six years old, but other criteria also must apply. You could be chased for longer than six years.
Are debts ever written off?
Yes, sometimes debts are written off via different methods. Note that any statute barred debt is not written off, just not enforceable because it will never be considered for a CCJ.
How do I contact SLL Capital Limited?
SLL Capital are contactable via the phone, although calls are not free. However, you may request to have a call back to save your phone bill. Alternatively, you can contact SLL Capital Limited via email.
How do I pay SLL Capital Limited?
You are able to pay SLL Capital Limited by debit card online or on the phone . Moreover, you can pay via direct debit, standing order or bank transfer. Cheques and postal orders can be paid in at a bank, attending your local post office or sent by post. Barclays Pingit payments up to £300 per day are also accepted.
Are you struggling with debt?
Affordable repayments
Reduce pressure from people you owe
Stop interest and charges from soaring
Get started
References
CONC 7.3 Treatment of customers in default or arrears (including repossessions): lenders, owners and debt collectors