Spark Energy Debt Collection – Should you Pay? 2022
For free and impartial money advice and guidance, visit MoneyHelper, to help you make the most of your money.
After you hear from Spark Energy debt collection, should you pay? If you owe the debt you will need to pay them if the debt is genuine. The letters won't stop until you take some action, but you do have some options. Additionally, there are certain circumstances when you don't have to pay. I'll be covering them below in greater detail.
Did Spark Energy Debt Go Bust?
Spark Energy went into administration in November 2018 when Ovo Energy took over. Ovo Energy didn't take all the accounts that were in debt when they took over. Instead, the administrators of Spark Energy, KPMG handed the accounts to debt collectors.
KPMG gave many of the accounts over to debt collectors. Therefore, some Spark Energy customers who owed money to the company are now receiving worrying letters demanding payment and warnings of negative impacts on credit scores.
I Continued Paying My Direct Debit to Spark Energy, How Am I In Debt?
After Ovo Energy took over Spark Energy, customers were told by Ofgem to continue paying their direct debits as usual. Ovo Energy created brand new accounts for customers. The direct debits and bill payments were made to the new account rather than the original Spark Energy account. Therefore, many of the old accounts remained in debt, while the new account remained clear and even built credit.
This meant many customers believed that they remained on top of payments. Many customers experienced shock and anger when discovering they had a debt with Spark Energy many months after the takeover.
Can I Complain About My Spark Energy Debt?
Contact Spark Energy if you wish to make a complaint about the debt building up. They might not be able to assist you. In which case I recommend reaching out to the Energy Ombudsman to raise your concerns.
What Should I Do When Contacted by Spark Energy Debt Collectors?
Don't ignore any letters received from debt collectors. Making contact is the best way to find a suitable solution. Ignoring debt collectors can only worsen the problem, leading to increased debt and even damaging credit scores or court action.
The first step is to confirm that the debt is genuine. If you can prove you don't owe Spark Energy money, you won't have to pay. I recommend using the Money Nerd Prove It template to create your request to prove the debt.
I Owe Spark Energy Money, How Can I Pay?
If you agree you owe the money to Spark Energy you can make a payment to clear the debt. Use the information on the letters sent from the Spark Energy debt collectors to get in touch and arrange payment. If you can't afford to pay, still get in touch to arrange payment instalments that will work with your household budget.
Feeling like Chandler?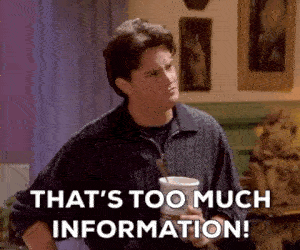 Is all this information starting to feel overwhelming? Don't panic! There's plenty of help available. You can get started below.
Will My Credit Score Be Negatively Affected by Spark Energy Debt?
Allowing the debt to remain stagnant will result in your credit score being damaged. This can be painful and disheartening for anyone working to improve their credit score. The best way to stop damage to your credit score is to make payment as soon as you can.
I Can't Afford to Pay Off the Spark Energy Debt Collectors
Not everyone is able to clear off debt in a brief period of time. Please don't panic if you find yourself in this situation. There are ways to clear the debt without leaving yourself in financial hardship.
I recommend creating a budget so you're fully aware of your full incomings and outgoings. Try to work out an amount you can afford to pay. Once you have your budget, call the debt collectors and request a repayment plan. Have your budget to hand to share the details with the debt collectors if requested.
Don't worry, here's what to do!
There are several debt solutions in the UK that can be used to improve your finances. Choosing the right way to tackle your debt could save you time and money, but the wrong one could cause even more harm.
It's always best to find out about all your options from a professional before you take action.

Fill out the 5 step form to get started.
Spark Energy Debt Collectors Rejected My Proposed Repayment Plan
Debt collectors may not agree to the repayment plan that you can afford. In this case, it's important to remain calm, there are still options available to you. The best next step in this situation is to reach out to organisations that have the knowledge and skills to help people in debt. I recommend checking out:
You will receive free informed, impartial advice regarding the best options for you and your current situation. You don't have to progress with any option you enquire about, but you will gain an insight into the options that can reduce payments and even write off the debt.
What Debt Solutions Are Available?
The UK has many debt solutions available, which you can discuss with the organisations listed above. A few of the options to explore include:
· Debt relief orders
· Settlement agreements
· Bankruptcy
· Individual Voluntary Arrangements
There aren't any "one size fits all" solutions, so it's important to receive information and advice from the experts before choosing a solution for you. There are positives and negatives to consider, and it's important that you're aware of all implications before embarking on one of the solutions.
My Debt with Spark Energy is Over 6 Years Old, Do I Have to Pay?
If you agree you own Spark Energy money, but the debt is over 6 years old you can avoid paying. This is because, after 6 years, debt can become Statute Barred. This is a law that means enforcing older debts is not possible. The debt doesn't fully disappear as it isn't written off; however, you can't be forced to pay.
It's important to note that the six years begin from the last time you either made a payment on the debt or you acknowledged the debt in writing. I have more information about the Statute Barred Law and a free template letter, here.
Conclusion
When you're contacted by Spark Energy Debt Collection, you will in most cases have to pay. Remember to ask the debt collectors to prove the debt before agreeing to anything. If the debt is genuine, create a budget to help work out how much you can afford to pay. Making an offer of payment and sticking to the repayment schedule will prevent the debt collectors from taking further action. Thanks for taking the time to read and learn more about debt collectors. Further information is available, check out the articles below to increase your knowledge and prepare you for the next steps to improve the health of your finances.
Are you struggling with debt?
Affordable repayments
Reduce pressure from people you owe
Stop interest and charges from soaring
Get started