Speed Loan Finance Debt – Should You Really Have To Pay?
For free and impartial money advice and guidance, visit MoneyHelper, to help you make the most of your money.
We all need money to survive. Our society is built upon a structure where currency is exchanged for goods and services.
With such an emphasis on money, it's not surprising that so many people are in the industry of lending and making a profit off money. For those who are short of cash, a loan or other finance option is often beneficial.
But what happens when things go wrong? Debts can sometimes mount up, leaving people unsure of where to turn. In this article, we take a closer look at Speed Loan Finance debt and some of the commonly asked questions about them.
It's not your fault. Complaints to the Financial Ombudsman have risen this year from 830 to 2,006, so it's safe to say that you're not alone.
Deal with your debt today and feel amazing tomorrow.
Who is Speed Loan Finance?
Speed Loan Finance, also known as SpeedLoan Finance Limited t/a Albemarle & Bond/ Herbert Brown, was a company offering short-term loans. The private limited company was first incorporated on November 30 2001. Although it's still in operation, no details of the company's website or services are available.
Currently, the registered office address for Speed Loan Finance is Suite 3 1st Floor 60 Charles St Charles Street, Leicester, England, LE1 1FB. Speed Loan Finance had a Wakefield address, but we couldn't find exact details. Over the years, the company has had a variety of directors, including Sir Peter Burt for a brief spell in 2015.
If you're looking a Speed Loan Finance contact number, the FCA website lists it as +44 07792013964. As for a Speed Loan Finance website, there currently isn't an authentic one.
As well as offering loans, the company also had a pawnbrokers business. In September 2019, the company ceased trading and closed all of its stores. All existing accounts were transferred to the company's Pawnbroking Centre. However, they then sold pawn agreements to Harvey & Thompson Limited (H&T).
Are you struggling with debt?
Affordable repayments
Reduce pressure from people you owe
Stop interest and charges from soaring
Get started
What should you do about Speed Loan Finance debt?
If you had debt with Speed Loan Finance, you should have been contacted by the company when they ceased trading. As the accounts were transferred over, the company agreed to freeze interest and charges on any outstanding agreements.
The debt you had with Speed Loan Finance is now likely owned by H&T. So, you will probably need to settle your account with them. However, all of this information should have been communicated to you in writing when Speed Loan Finance ceased trading.
Technically, SpeedLoan Finance was still regulated by the Financial Conduct Authority until March 30 2020. However, since that date, they are no longer allowed to provide regulated products and services. So, if you've heard from the company about loans or short-term borrowing, it's against the law for them to do so.
It's worth noting that an online search for 'Speed Loan Finance' does give a result for a company called Quick & Friendly Loans. Their website has a page called Speed Loan Finance. However, there is no indication that this company is regulated or authorised in any way.
Who is the FCA?
The Financial Conduct Authority is the United Kingdom's financial regulatory body. They're an independent organisation that oversees and regulates over 59,000 financial firms and financial markets in the UK.
The FCA exists to make sure that consumers are protected and that the financial markets are fair for everyone. So whether it's small lenders or big banks, the FCA has rules and regulations that businesses must adhere to.
Every organisation that hopes to promote, offer or sell financial services or products must be authorised by the FCA. It is against the law for companies to carry out regulated activities without this authorisation.
Feeling like Chandler?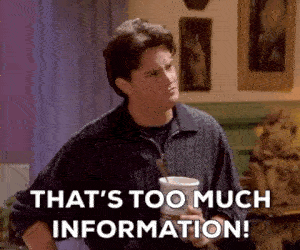 Is all this information starting to feel overwhelming? Don't panic! There's plenty of help available. You can get started below.
Why does FCA regulation matter?
There are many reasons why FCA regulation is important. The rules that they have outlined exist to make sure businesses don't take advantage of consumers. They protect those people who are vulnerable to financial scams and extortion.
In the case of companies like Speed Loan Finance, the rules on debt collection exist to make sure things are fair for those who are in debt. It means that companies can't threaten or harass you if you owe them money. To reclaim it, they have to follow various laws and rules.
The FCA also makes sure that people aren't charged excessive amounts for being in debt. For example, in 2014, the regulatory body introduced a price cap for payday lenders. This means that excessive interest rates can't be applied to loans.
What rules do debt collection agencies have to follow?
When it comes to debt collection agencies, in particular, there are a few noteworthy FCA regulations. Consumers have long complained about the aggressive tactics that many debt collectors applied when trying to recover money.
Nowadays, these types of businesses can't harass you. So, they can't call or write excessively, and they can't contact you during the early morning or late at night. Similarly, they can't speak to your relatives, friends or boss about your debts.
One of the most important rules they have to follow is that they can't pretend to be something they're not. This means they can't send you letters that look like legal documents, and they can't pretend to have powers they don't. For example, they can't pretend to be bailiffs and can't enter your house without your permission.
All of these rules protect you from being mistreated over money. So, if you've had a Speed Loan Finance debt in the past, hopefully, they followed the letter of the law when dealing with your case.
Can Speed Loan Finance still give loans?
It's important to note that, although Speed Loan Finance still exists as a company, they no longer have FCA regulation. The owners would have had to go through several steps to cease their regulated activities, including telling clients they're going to stop and paying any outstanding fees. They also must have made arrangements to deal with any complaints and liabilities, and resolve any complaints.
So, if you hear from Speed Loan Finance about a loan, they are breaching regulations. As such, you should contact the FCA immediately if you receive contact from them. Again, there is a website with a page for Speed Loan Finance, but there is no evidence to show this is affiliated with Speed Loan Finance UK.
Can Speed Loan Finance collect debt?
The FCA's guidelines apply to both lenders and borrowers. As such, no company that isn't authorised with the FCA can collect debts. In the UK, there has long been a problem with unauthorised companies trying to act as debt collectors. The FCA and other regulatory bodies are trying to crack down on this practice.
Any correspondence from Speed Loan Finance that seems like a debt collection letter should be reported to the FCA. The former has no legal standing to reclaim money from you. However, they may have passed your account over to Harvey & Thompson Limited (H&T). They are able to employ debt collectors to try and reclaim anything you owe.
Where can I get help with debt?
Whether you've previously had Speed Loan Finance debt or currently have debts you can't handle, it's never easy trying to deal with them. It can be incredibly stressful and isolating, particularly if your debts are mounting up.
Thankfully, there are many organisations that can give help and advice when it comes to debt. Here are some of the ones you might want to consider:
What are some good ways to repay debt?
There are many ways to pay off your debt, although the exact approach depends on your current situation. It's unlikely that you'll have to deal with Speed Loan Finance debt anymore, but it could have been passed over to another company.
If you're looking for some tried and tested methods, here are some that you might want to consider:
Snowball Method. If you have multiple debts and you can afford to make minimum payments, this method is a good choice. Essentially, you pay off the minimum for each debt, and then any leftover goes to pay the smallest amount first. Once that's cleared, you'll have more to pay towards the next one. This method can help improve your credit score too.
Debt Management Plan (DMP). If you're struggling to pay the minimum and you're in a poor financial situation, this is a good option. It means lenders stop charging interest while you pay off what you can
Individual Voluntary Arrangement (IVA). If you owe over £6,000, an IVA can help combine your debts into one. You'll pay back a lower overall rate for 60 months, with anything after that being written off.
Debt Relief Order. This is a good choice for those with debts under £30,000 and no property. It's aimed at those with a very small income.
Should I get a short-term loan?
There are many forms of short-term loan, such as those previously offered by Speed Loan Finance. They can be a good way of bridging a gap, providing you know you can pay them back. Things like credit cards, overdrafts, payday loans, and doorstep loans can all tide you over. However, if you don't repay them right away, interest rates can be quite high.
The FCA has really clamped down on excessive lending fees, particularly with things like doorstep loans and payday loans. However, the fees can still mean you pay back significantly more than you borrowed in the first place.
What is a loan shark?
You might have seen the term loan shark when you're searching for information about Speed Loan Finance. The term is used for illegal lenders that often try and exploit those who are most financially vulnerable.
Loan sharks usually charge excessive fees and often use harassing tactics to get you to repay the money you borrowed. You might even end up having to borrow more money to repay the initial amount. They aren't regulated by the FCA and rarely follow any of the rules outlined by the regulatory body.
A good way of checking if a lender is authorised is to use the FCA Financial Services Register. If a company is legitimate, they will be on the list. If not, you should avoid borrowing from them, no matter how friendly or professional they seem.
Do I have protection against loan sharks?
Thankfully, there are laws in place to protect you from illegal lenders. Anyone who threatens and harasses you to repay money is breaking those laws. Loan sharks may resort to tactics such as threatening prosecution, but they cannot enforce this. In fact, unauthorised lenders have no legal right to recover the debt.
Speed Loan Finance Debt – Final Thoughts
Speed Loan Finance recently stopped trading and lost their FCA authorisation. As such, they cannot offer loans or act as debt collectors. However, that doesn't mean that they can't employ other debt collectors to collect any outstanding debts. If you're looking to contact them, the only Speed Loan Finance phone number we could find is +44 07792013964.
Are you struggling with debt?
Affordable repayments
Reduce pressure from people you owe
Stop interest and charges from soaring
Get started