Stanford and Green Debt – Should You Pay? 2022
For free and impartial money advice and guidance, visit MoneyHelper, to help you make the most of your money.
Have you received a scary letter from a company called Stanford and Green? You're probably worried about what might happen next.
This guide is here to reassure you and provide clarity on your current situation. Dealing with Stanford and Green Debt Collection is made easier with the latest information below.
Beating Debt Collectors
There are several ways to deal with Stanford and Green debt collectors and improve your finances.
Choosing the right way to tackle your debt could save you time and money, but the wrong one could cause even more harm.
It's always best to find out about all your options from a professional before you take action.
Fill out the 5 step form to get started.
Who are Stanford and Green Debt Collection?
Stanford and Green Civil Enforcement is a legitimate company that helps local authorities and commercial businesses to recover unpaid debts, arrears and invoices. Their head office is located in Maidstone, Kent.
Stanford and Green only get involved after a debt case has been to court (if required) and the debtor has been ordered to pay by a judge. If the local authority or commercial business has still not received payment, they may contact Stanford and Green for debt enforcement services.
Are you struggling with debt?
Affordable repayments
Reduce pressure from people you owe
Stop interest and charges from soaring
Get started
Are Stanford and Green bailiffs?
Stanford and Green are bailiffs, but this term has become outdated within the industry. They're now called enforcement officers or enforcement agents. Their job is to get debtors to pay a debt when they have already been told to pay by the courts (if required).
They will first try to do this without visiting you at home. But if you ignore their letter then they will come to your home and could attempt to seize goods, which are then sold to pay off your debt.
Who do Stanford and Green recover debts for?
Stanford and Green primarily recover debts for local authorities and commercial businesses. For example, they often try to recover:
Council tax arrears
Unpaid Penalty Charge Notices (council parking fines)
Benefit overpayments, such as housing benefits
Commercial debts owed to UK companies
They help recover these debts once the debtor has already been instructed to pay by a judge and is therefore subject to a court order. This is because enforcement agents can only be used at the later stage of the debt recovery process when all other methods have been exhausted and the debtor still hasn't paid up.
Feeling like Chandler?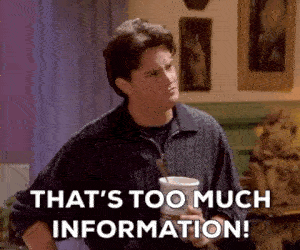 Is all this information starting to feel overwhelming? Don't panic! There's plenty of help available. You can get started below.
Stanford and Green reviews
Stanford and Green Debt Collection reviews are highly emotive and angry, as you would expect by anyone having to deal with bailiffs. Here are some reviews that illustrate the difficulty of the situation and their personal experience:
"Worst experience I ever had. Instead of coming to my address, the enforcement officer went to my neighbour's address. After paying 2 instalments, I couldn't pay the last one in time. I was threatened that I will go to jail or all my belongings will be taken and stuff like this […]"
Servicii K (Goolge review)
"[…] Enforcement officer that we had was disrespectful rude and lied to us and then to the office so nothing could get sorted. Complaints don't go anywhere I put in a complaint to the head of Stanford and green and even they just assume you're lying and that their enforcement officers are doing everything by the book. The most useless company I've ever had to deal with."
Drunk Assassin (Google review)
Have you received a Stanford and Green Notice of Enforcement?
A Notice of Enforcement letter is a mandatory letter that bailiffs have to send to all debtors at the start of the debt recovery process. It is a letter that explains who they are and that they have been ordered to collect your debt. The fixed fee for sending this letter – which is £75 –
is added to your debt.
The letter is an opportunity to pay the debt or agree to a payment plan. But it's also notice that if you don't pay within seven clear days then the company's enforcement officers will come out to your address. When bailiffs have to visit you, a minimum of a further £235 is added to your debt. It's even more if you owe over £1,500.
The purpose of this visit is to seize goods you own to an equal value to the debt. They'll be stored and sold on your behalf to clear the debt. This service includes another fee of £110.
Do I have to pay a Stanford and Green debt?
If a judge has ordered you to pay a debt, you must pay or arrange a payment plan. Ignoring Stanford and Green will only make your debt grow bigger, and you'll have to deal with them at your doorstep, which can be stressful.
It's best to get in touch with Stanford and Green once you receive a Notice of Enforcement letter. Don't put it off as you could run out of time before they show up.
How to stop Stanford and Green bailiffs
There are two ways to stop Stanford and Green bailiffs from coming to your home. You can either:
Pay the debt in full or agree on a payment plan
Tell them that you're a vulnerable person (if true)
Bailiffs cannot visit the homes of vulnerable people, which includes permanently vulnerable people and temporarily vulnerable people. For example, they cannot go to the homes of people over 65, people with disabilities and pregnant women. A comprehensive list of who qualifies as vulnerable can be found here.
You should inform them that you're vulnerable as soon as you receive a Notice of Enforcement.
Need more help dealing with bailiffs?
Check out the other MoneyNerd guides if you need further support preparing for bailiffs or have other debt related queries. Our debt help page is the ideal place to start with lots of sub-topics to make sure you find what you need effortlessly.
Are you struggling with debt?
Affordable repayments
Reduce pressure from people you owe
Stop interest and charges from soaring
Get started