Studio Debt Collection – Should You Really Have To Pay?
For free and impartial money advice and guidance, visit MoneyHelper, to help you make the most of your money.
These days, many companies make it easy to borrow money or get store credit. However, there are often strings attached with this form of easy credit, usually in the form of high interest rates. In such situations, it can be easy to accumulate debts that are hard to pay off. If you've been contacted by Studio debt collection, this is probably the case. With that in mind, we take a look at how you can deal with the situation in a simple and straightforward manner.
It's not your fault. Complaints to the Financial Ombudsman have risen this year from 830 to 2,006, so it's safe to say that you're not alone.
Deal with your debt today and feel amazing tomorrow.
Beating Debt Collectors
There are several ways to deal with debt collectors and improve your finances.
Choosing the right way to tackle your debt could save you time and money, but the wrong one could cause even more harm.
It's always best to find out about all your options from a professional before you take action.
Fill out the 5 step form to get started.
Who is Studio?
Studio is a retailer that sells a wide range of products. Established in the 1960s, the company has since gone on to have a large customer base, serving customers through their mail-order catalogue and website. According to the Studio website, the company offers over 40,000 different products, from electrical goods to clothing.
The Accrington-based company is registered under the name of Studio Retail Ltd, with the company number 718151. They're regulated by the FCA as they offer consumer credit, including things like Buy Now, Pay Later options on purchases.
Are you struggling with debt?
Affordable repayments
Reduce pressure from people you owe
Stop interest and charges from soaring
Get started
What happens if you can't pay Studio?
If you've purchased items from Studio on credit and you can't afford to pay it back, you may find the situation stressful. However, it's not an uncommon thing to happen – Studio has a page dedicated to payment problems.
The first thing they advise you to do is to get in touch with them if you're struggling. In such circumstances, they may need to assess your financial situation to come up with a repayment plan that can help.
However, if you simply ignore the situation and fail to make payments or reach out to them, it's likely that they'll pass your case over to their debt collection department. This escalates the matter and can make your life difficult.
How do store cards and catalogues work?
It can sometimes be tricky to understand exactly how things like store cards and catalogues work. Studio uses both methods of payment, which can be why some people end up in debt with them. We've outlined what each one is below:
Store cards. Essentially these are like credit cards that you can only use at a specific retailer. They often have an introductory discount to lure you in. However, if you don't pay it off each month, the interest rates can cost you a fortune.
Catalogues. Again, this form of credit often has a promotional means of attracting new customers. You order from the catalogue, and the items are sent to your home, but the start applying interest after a set amount of time.
Feeling like Chandler?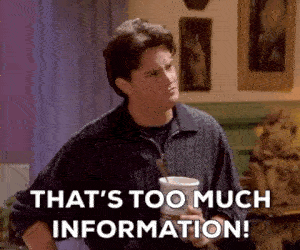 Is all this information starting to feel overwhelming? Don't panic! There's plenty of help available. You can get started below.
How to deal with Studio debt collection
Studio is a company that was recently in the news, thanks to a sudden increase in interest rates. This left many people getting a letter from Studio debt collection, the department responsible for getting people to pay what they owe.
If you've received a call, letter or email from Studio debt collection, it's probably because you've an unpaid amount on your Studio account. It can be daunting trying to deal with this situation, but there are several steps you can take:
Follow my 'prove it' guide with letter templates and get them to prove that you owe the money.
Don't ignore them
You shouldn't ignore debt collection letters, even if you think you don't owe the debt. Doing so will often make the situation worse, as they can continue to escalate the matter. You could end up facing a County Court Judgement or a visit from a bailiff. Neither is desirable, and both can have serious implications for your finances.
Check the debt
Before you reach out to Studio debt collection, you should check the debt. In some rare cases, you might have been contacted in error. If this is the case, you can simply let them know they have the wrong person.
As well as checking whether the debt is actually yours, you should also check whether it is statute-barred. This might mean you don't have to pay it, provided the debt is over six years old, and you haven't had any contact about it in that time.
Know your rights
It's important to know what rights you have when you're dealing with a debt collection agency like Studio. There are several things that they cannot do when they're trying to reclaim money, including:
Threaten or harass you, either verbally or physically
Enter your home without your permission or seize your property
Speak with anyone else about your debt without your permission
Pretend that they have legal powers that they don't actually have
Reach out to them
Once you know what your rights are and the exact situation of your debt, you can try reaching out to Studio debt collection. Discussing the matter may mean that the debt collectors stop chasing you, and can give you the chance to work out a means of repaying the money.
Make a payment
Whether you agree to a monthly repayment plan or pay off your entire debt at once, it can soon resolve the matter if you make a payment to Studio. Of course, you should only do so if you're sure that you owe what they're claiming you do.
Get help
If you're struggling to make even a small monthly repayment to Studio, there are several resources you can draw on for help and support. A good place to start is StepChange, a debt charity that gives free and impartial advice. National Debtline is another good place to talk with someone about your debt.
If you're getting harassed by a debt collection agency, you might find that Citizens Advice can help you deal with the situation. Similarly, if you'd like to make a complaint, the Financial Ombudsman Service is a good place to turn to.
What if I don't pay Studio debt collection?
If you continue to refuse to pay Studio for a debt that you actually owe, the situation can escalate quite quickly. Studio can try taking you to court with a County Court Judgement. If it rules in their favour, you'll be legally demanded to pay what you owe, plus any court fees and interest. If you don't have the funds, the court may appoint a bailiff to come and take your belongings to cover the cost of the debt. You want to make sure you act before it comes to this.
Are you struggling with debt?
Affordable repayments
Reduce pressure from people you owe
Stop interest and charges from soaring
Get started