Sygma Bank Debt – Should You Pay? 2022
For free and impartial money advice and guidance, visit MoneyHelper, to help you make the most of your money.
Should you pay a Sygma Bank debt? There's a chance that an old Sygma Bank debt may have become too old to be collected. We take a look at some different scenarios to help you understand whether you should pay your Sygma Bank debt – or whether you can fight back.
Don't worry, here's what to do!
There are several debt solutions in the UK that can be used to improve your finances. Choosing the right way to tackle your debt could save you time and money, but the wrong one could cause even more harm.
It's always best to find out about all your options from a professional before you take action.

Fill out the 5 step form to get started.
Who are Sygma Bank UK?
Sygma Bank UK was a store card provider, giving people access to a credit card facility for certain department stores. They were taken over by Creation Financial Services a few years ago.
Creation Financial Services offer comparable services to Sygma Bank. They provide credit cards and store cards for a wealth of popular UK department stores. The company even started out as the financial department of Selfridges in the 70s. Their website claims they currently have over half a million customers using their cards with £2bn in credit.
Are you struggling with debt?
Affordable repayments
Reduce pressure from people you owe
Stop interest and charges from soaring
Get started
What does it mean when your account is in debt?
If you have a store card with a financial company and don't keep up with monthly payments, you will enter into arrears, also known as debt. You should aim to pay this off or get in touch to discuss payment plan options.
But before you agree to pay, there are some things you need to know. Keep scrolling!
Have you got a Sygma Bank debt?
If you have an unpaid debt to Sygma Bank, then this debt will now be owned by Creation Financial Services – unless they have sold it on to a debt collection company. Creation Financial Services or the debt purchasing company will contact you to ask for full payment or threaten court action.
They do this by sending you a Letter Before Action, which as the name suggests gives you an opportunity to pay before taking legal action against you. Only, there is no way of knowing whether they will genuinely take you to court over the debt or not. It could be just a way of scaring you into making the payment.
Should you pay a Sygma Bank debt?
You might end up having to pay Creation Financial Sevices for your historic Sygma Bank UK debt. But there are two avenues to explore before making a payment.
First of all, you should check if the debt has become too old to be recovered. Because Creation Financial Services took over Sygma Bank UK many years ago, there is a chance you don't have to pay because the debt is too old. This is known as a statute barred debt.
What is a statute barred debt?
You cannot be taken to court over a statute barred debt. The courts wanted to make sure they weren't bogged down in old debt cases, so they put restrictions on what debts can go to the courts. If the debt is:
At least six years old
And, has not been paid in part within the last six years
And, has not been acknowledged by the debtor in writing in the last six years
And, has never been the subject of a court order
Then the debt should qualify as statute barred. Because you can't be taken to court you can never be forced to pay. If your Sygma Bank debt is too old to be collected, simply let Financial Creation Services know in a reply. And tell them you won't be paying.
Feeling like Chandler?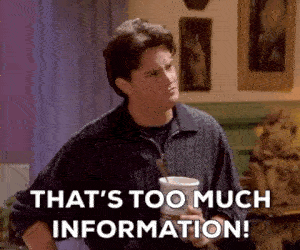 Is all this information starting to feel overwhelming? Don't panic! There's plenty of help available. You can get started below.
Ask for proof you owe the money
You don't automatically have to pay your Sygma Bank debt just because you're being chased and it's not statute barred. You have the right to ask for proof you owe the debt before paying. The proof must be a copy of the credit agreement you signed when taking out the Sygma Bank store card.
This can be difficult for Creation Financial Services to provide because you may have taken it out a long time ago with Sygma Bank. If you send a letter asking for proof and they don't reply or supply the proof, you can use this against Creation Financial Services if they do eventually take you to court.
A former Sygma Bank customer has discussed receiving a copy of his signed agreement when asking for this proof on the Legal beagle forum. However, he believes he wasn't given the proper documentation to sign and may use this to get out of the debt. You may want to look into the same loopholes.
I lost in court – should I pay my Sygma Bank debt?
If you're taken to court by Creation Financial Services and lost, you should do all you can to pay the debt. This may involve agreeing to a payment plan.
If you ignore the court's order to pay the Sygma Bank debt, the judge may authorise the use of debt enforcement action. This may include the use of enforcement agents, commonly known as bailiffs. And when bailiffs get involved it becomes a lot more expensive to get out of your debt.
Need professional debt help?
You can access excellent debt help without having to pay a commercial company. Citizens Advice and a number of debt charities provide confidential debt support and advice. Or you can start by browsing our debt help centre.
Are you struggling with debt?
Affordable repayments
Reduce pressure from people you owe
Stop interest and charges from soaring
Get started