Think Money Credit Card Reviews & In-depth Info 2022
People are using The Think Money Credit Card regularly and in some cases, every day.
Many people find the card useful for purchases such as dining out, buying new clothes, booking holidays and to cover the cost of everyday items.
It is easier to carry credit cards around compared to cash, which is one reason they are so appealing. They also provide a quick and simple way to pay for your goods, and you will find that they are accepted almost anywhere you wish to use them.
They can also be extremely handy in case you have an emergency, such as your car breaking down and having to get it to the nearest garage, or repairs needing done to your property. Emergencies can pop up anywhere, and usually when you least expect them.
Don't worry, here's what to do!
There are several debt solutions in the UK that can be used to improve your finances. Choosing the right way to tackle your debt could save you time and money, but the wrong one could cause even more harm.
It's always best to find out about all your options from a professional before you take action.

Fill out the 5 step form to get started.
Who are Think Money Credit?
ThinkMoney offers a credit card with up to £1,500 credit limit (subject to status) and the ability to do a quick online application. The company also offers other financial products such as insurance and loans, and is registered in the UK. Think Money is a division of Capital One PLC.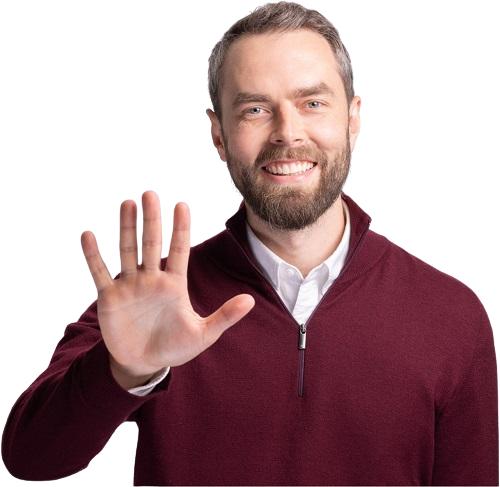 Are you struggling with debt?
Affordable repayments
Reduce pressure from people you owe
Stop interest and charges from soaring
Get started
Think Money Credit Card Overview
| | |
| --- | --- |
| Issuer | Capital One |
| Network | Mastercard |
| Annual/monthly fees | £0 |
| Balance transfers | 39.94% |
| Balance transfer fee | 3% |
| Purchases | 39.94% |
| Purchases interest-free period | Up to 56 days |
| Money transfers | 39.94% |
| Cash advances | 39.94% |
| Min credit limit | £200 |
| Max credit limit | Subject to status: £1,500 |
| Additional cards available | 3 |
Think Money Credit Card Fees and Charges
| | |
| --- | --- |
| Annual/monthly fees | £0 |
| Minimum monthly payment | 3% or £5 (whichever is greater) or the total of any interest, default fees and charges, 1/12th of annual fee plus 3% of the outstanding balance. |
| Balance transfer fee | 3% |
| Money transfer fee | 3% |
| Foreign usage charge (EU) | 2.75% |
| Foreign usage charge (rest of world) | 2.75% |
| Cash advance fee | 3% (min. £3) |
| Late payment fee | £12 |
| Duplicate statement fee | £0 |
| Exceeding limit fee | £12 |
| Additional card fee | £0 |
| Dormancy fee | £0 |
Think Money Credit Card Application Requirements
| | |
| --- | --- |
| Minimum Age | 18 |
| Availability | Available to new customers |
Think Money Reviews
To understand how other customers rated their experience with the Think Money Credit Card, read through Think Money reviews here.
Information correct as of 14/06/21 (Trustpilot)
Credit Card Tips
Let's take a look at the following:
Is taking out a credit card the best option for you
Other good alternatives to credit cards which you may want to try instead
The best tips for managing your credit card and maintaining a good credit score
Issues with budgeting
There are many young people who are leaving education and ready to start their career but want a good degree of independence. Meaning, they want to live on their own and stand on their own two feet.
This means that the salary they earn will need to be able to cover the costs of tent for their home, council tax bills, and perhaps the cost of running a car, as well as all the other day to day costs we tend to encounter.
The easy option would be to take out a Think Money Credit Card to pay for some of these items, but it is important to remember that you are not talking about a one off cost. Bills are regular monthly payments.
The risk of overspending
If you are not good at budgeting and have poor spending habits, there is every likelihood that you will overspend. Taking out a credit card may cause you to end up overspending, if you cannot manage your money well. This is quite common.
Will your salary cover your credit card balance?
In short, that's down to you and your spending habits – but it's imperative that you keep up with repayments. We will look at this in more detail, but a good way to make use of your credit card is to build your credit score. You must actually use your credit card if you want to build up your credit score, but it is imperative that you pay off the balance each month when it's due. This will allow you to manage it in a good way which will benefit your credit score.
You need to make sure you are in a position to be able to comfortably clear the credit card bill from your salary, when it becomes due every month.
Feeling like Chandler?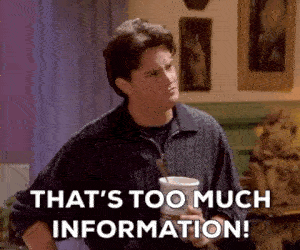 Is all this information starting to feel overwhelming? Don't panic! There's plenty of help available. You can get started below.
What are some rules to follow to avoid getting into debt with a credit card?
While the main focus for getting a credit card such as the Think Money Credit Card will usually be to build up your credit score, if you want to secure loans in the future and get better credit rates, it is essential that you pay careful attention to how you manage the card.
Your credit score is made up of a range of different factors, including your credit history, or a lack of a credit history.
If you have a good credit score, you will be in a good position to be able to secure credit to enable you to buy a home or a new car, furnish your home or take even just take an expensive holiday abroad.
It is not easy though, it takes a long time and careful management to be able to gain benefits from your credit card.
Let's have a good look at the rules and guidelines which you can follow to help you to manage your credit card better, and to avoid getting into debt.
Make sure the balance of your Think Money Credit Card balance is completely paid off each month. This will give you the chance to quickly build up a good credit history. It will also show future lenders that you are good with your money, and able to stick to making payments on time.
Don't just take out cards because of the free offers.
Don't be tempted to just max out the Think Money Credit Card. Only use the credit you need.
Other options rather than a credit card
One option worth considering is something called a 'prepaid credit card'. A prepaid card offers a good way to help you build up a good credit score and as a result, show potential future lenders that you are able to manage money well.
Prepaid credit cards – what you need to know
Prepaid cards are basically credit cards but you need to load them up before you can use them, so there is no risk of overspending with them. They are accepted anywhere that takes regular credit cards, so you have plenty of options of where to spend your money.
Some points about these cards:
They are ideal for people who do not have a credit record and want to build a good credit score
They can help ensure you don't overspend and that you stick to a budget
You can carry them around easier than cash
They are a safer option than carrying cash
It's easier to keep track of what you spend using the prepaid card
Additionally, if you feel nervous about offering out your credit card number when making purchases online, this can be a much safer option.
Using your own debit card
Everyone who has a bank account, will also have a credit card. A debit card will be linked to your bank account and you will only be able to spend money you have. This means it is not possible to overspend.
You can use a debit card in the same places as you can use your credit card. You also have the option of a prepaid debit card that can be used in a similar way to a prepaid credit card.
These can be particularly handy way if you wish to teach teenagers more about how to budget and manage your finances.
Is it possible to get by without a credit card?
Despite what you might think, it is possible to live your life without using a credit card. We do live in a time where electronic payments are accepted anywhere, but you don't need a credit card to take care of your purchases.
FAQs
Is Thinkmoney safe?
Yes Thinkmoney is an Electronic Money Institution (EMI) authorised to lend money by the Financial Conduct Authority (FCA). However, the money is not under the Financial Services Compensation Scheme (FSCS).
Do thinkmoney do overdrafts?
No. Thinkmoney don't offer overdrafts. An overdraft is when your current account allows you to withdraw or spend money that you don't have available in your account.
What is a Thinkmoney credit card?
A Thinkmoney credit card is like any other credit card with a key feature being it's smart budgeting toolT.
How can I get money to clear your debts immediately?
There are many ways to clear your debts such as debt consolidation, budgeting and consistent payments and finally insolvency solutions.
Who is Thinkmoney owned by?
Thinkmoney are owned by the Think Money Group who are a private company in the financial services industry.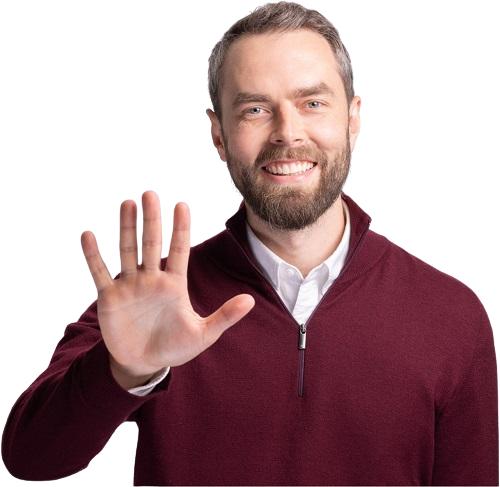 Are you struggling with debt?
Affordable repayments
Reduce pressure from people you owe
Stop interest and charges from soaring
Get started
References