Think Money Loans Reviews & Analysis 2022
Are you considering a loan with Think Money Loans? Or perhaps you already have one, and you're looking for further information about the company. Either way, we've compiled the most important, in-depth information about Think Money's loan for you in this loan guide.
Who are Think Money Loans?
ThinkMoney Loans was previously known as ThinkBanking. The company is registered in the UK and is a credit broker. They are based in Manchester.
What are the key features of Think Money's loan?
It's important to analyse the key features of a loan carefully before you commit. Here are the critical details of a loan you can secure through Think Money:
Loan Amount and Repayment Period
You can borrow between £100 and £25,000.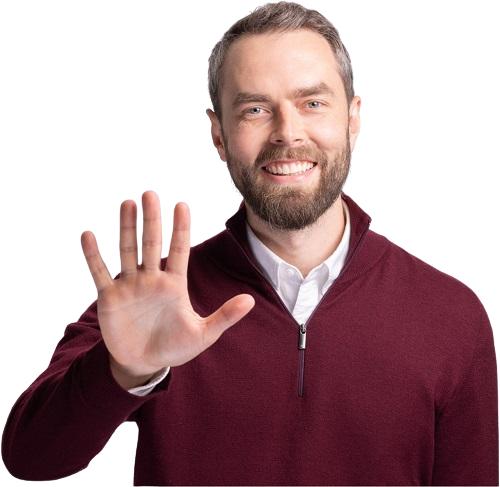 Are you struggling with debt?
Affordable repayments
Reduce pressure from people you owe
Stop interest and charges from soaring
Get started
ThinkMoney Current Account
You need a thinkmoney Current account to start browsing loans.
Information correct as of 01/04/21 (ThinkMoney)
How do I apply for a thinkmoney loan?
You can look for a loan with thinkmoney by opening a thinkmoney current account online.
Will I be accepted for a thinkmoney current account?
ThinkMoney will assess you based on certain criteria. See if you qualify:
Age: 18+
Residency: UK resident for 6 months of the year
Information correct as of 01/04/21 (ThinkMoney)
ThinkMoney reviews
It's important to see how other customers have rated their experience with ThinkMoney. Take a look at their up-to-date reviews here.
Information correct as of 14/06/21 (Trustpilot)
How to complain about ThinkMoney?
Should you need to make a complaint about ThinkMoney, then you can use the details below to either write to them or call them.
Think Park
Mosley Road
Trafford Park
Manchester
M171FQ UNITED KINGDOM
+44 0845056 6004
simon.kay@thinkmoney.co.uk
If ThinkMoney does not respond to your complaint then you should contact the Financial Ombudsman Service. They might be able to handle your complaint.
Information correct as of 01/04/21 (FCA)
The Government Caps
The Financial Conduct Authority put some price caps in place in recent years to offer a little more protection to borrowers. These include:
The lender is not permitted to charge more than 0.8% per day on the loan, this includes interest and any additional fees
There is a cap of £15 on a borrower defaulting on their payment. Interest may still be charged after a default, but it is not allowed to be more than the daily limit
The lender must not ask you to repay more than 100% of what you have borrowed
These limits are for all credit agreements with interest at 100% or more annually, and that will be fully paid back or the majority will be paid back in a year.
Other regulations include lenders providing their product details on an FCA approved price comparison website. They also have a responsibility to ensure that borrowers receive a summary of costs of borrowing the money.
Continuous Payment Authority and the new rules
It is common for loan companies to set you up to repay your debt via a Continuous Payment Authority (or CPA). There had been issues with this, as lender were allowed to take money to cover the debt payment.
The irresponsible behaviour of some lenders let to new regulations relating to the CPA. One of which is that if the CPA fails twice, the lender cannot try and take a payment on a third occasion.
They are also not permitted to take small payments to clear off the debt. They must only take the complete value of the debt, or nothing at all. If you don't have enough funds to cover the debt, and they take a lesser amount from your account, they would be in breach of the regulations. However, if you would prefer that they take a partial payment, you can arrange this with the lender, and they would then be permitted to do so.
I can't pay back the money, what are my options?
If you don't wish to make any complaint about Think Money Loans UK, but you are worried about keeping up with payments, it is time to talk to them.
Legal requirement for lenders:
They must help borrowers to find free independent debt advice
They have a responsibility to stop chasing the debt, while you devise a more suitable repayment plan.
They must allow a reasonable time period to pay back the debt, and help support you by freezing interest and additional charges.
Company information:
After researching Companies House and their website, we found the following information about Think Money:
Date of incorporation: 8 August 2005
Company status: Active
Company number: 05530040
Company type: Private limited Company
Website: http://www.thinkmoney.com/
Address: Think Park Mosley Road, Trafford Park, Manchester, M17 1FQ
Opening Hours: Monday to Friday: 9:00 A.M – 5:30 P.M
Phone number: +44 0845056 6004
Information correct as of 01/04/21 (Companies House)
FCA registration:
The Financial Conduct Authority (FCA) is the conduct regulator for financial services firms and financial markets in the UK.
FCA regulated: Yes
FCA status: Authorised Electronic Money Institution
FCA reference number: 900033
Trading names: Think Money Limited
Place of business:
Think Park
Mosley Road
Trafford Park
Manchester
M171FQ
UNITED KINGDOM
Information correct as of 01/04/21 (FCA)
Data protection registration:
Data protection registration means that this company is registered with ICO, the UK's independent authority set up to uphold information rights in the public interest. The privacy of your data will be protected.
Registration No: Z9722822
Data controller: THINK MONEY LIMITED
Address:
THINK PARK
MOSLEY ROAD
TRAFFORD PARK
MANCHESTER
M17 1FQ
Information correct as of 01/04/21 (ICO register)
Where are ThinkMoney located?
You may want to speak with the loan company in person. If you do, it's important to find a company whose offices are near your own address. Take a look at their office location on a map.
Address:
Think Park, Mosley Rd, Trafford Park, Manchester M17 1FQ
Find debt advice
You can get FREE debt advice from any of these organisations: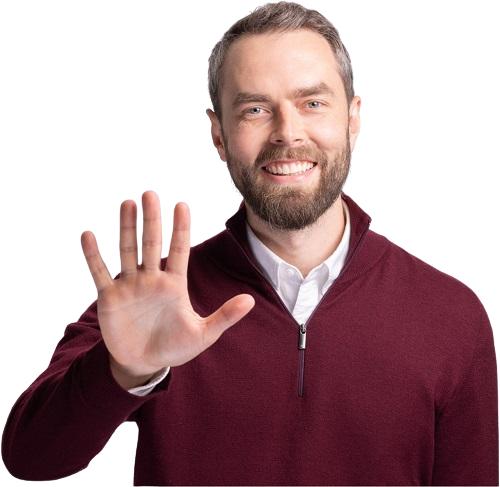 Are you struggling with debt?
Affordable repayments
Reduce pressure from people you owe
Stop interest and charges from soaring
Get started
References
CONC 5.2A Creditworthiness assessment