Top Service Debt – Should You Pay? 2022
For free and impartial money advice and guidance, visit MoneyHelper, to help you make the most of your money.
Have you or your company received a debt letter from Top Service Ltd? You're probably confused about who Top Service are and why you're being asked to pay them. We answer these questions and more in this concise Top Service debt guide.
Beating Debt Collectors
There are several ways to deal with Top Service debt collectors and improve your finances.
Choosing the right way to tackle your debt could save you time and money, but the wrong one could cause even more harm.
It's always best to find out about all your options from a professional before you take action.
Fill out the 5 step form to get started.
What is Top Service Ltd?
Top Service Ltd, also known as Topservice and Top Service Debt, is a credit reference and debt collection company. Their primary service is to help their members recover unpaid invoices and companies' bad debt.
They accomplish this by tracing and contacting the debtor, requesting payment and threatening legal action if they don't pay. For a business to access these services, it must be a member of Top Service Ltd. Subscriptions can be cancelled at any time without penalty.
Top Service is a legitimate debt collection group and is authorised and regulated to operate by the Financial Conduct Authority.
Who does Top Service Ltd work for?
Unlike other debt collection agencies, Top Service works exclusively in the construction industry. Members of Top Service are tradespeople and construction companies. So Top Service could potentially send debt collection letters to suppliers in the construction industry, businesses that haven't paid for construction work, and even individuals.
Top Service reviews
Top Service has some excellent reviews on Google and Trustpilot. Here is what a few of their clients have had to say about them:
"We have had great results when using Top Service to chase payments. The staff are always friendly and helpful too."
T&L Transport (Google review)
"The team at Top Service are always without fail professional and knowledgeable yet friendly and approachable. Their customer service is second to none, the success rate in obtaining payments from otherwise difficult accounts is nigh on 100 per cent."
At the time of writing, there were no negative comments about them as a debt collection company from the side of the debtors. This is quite rare as many debtors tend to complain about harassment from debt collection agencies.
Are Top Service Ltd bailiffs?
Top Service Ltd are not bailiffs, which are commonly known as enforcement agents in modern times. A debt collection agency chases payment before the matter escalates to the courts (if it ever does!). Whereas an enforcement agent is used after the case has been to court and the debtor still refuses to pay.
This means Top Service cannot come to your home and threaten to take away your possessions. Even if they give the impression they have these legal powers they have broken the rules.
Feeling like Chandler?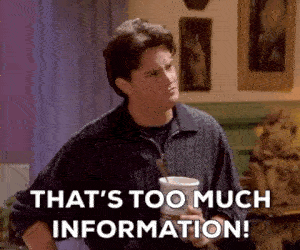 Is all this information starting to feel overwhelming? Don't panic! There's plenty of help available. You can get started below.
What can Top Service do?
Top Service can often track down merchants and individuals who are unwilling to pay construction companies. They then send these unwilling payers a letter to ask them to pay or potentially face court action. They also have a legal department which can advise members on the next steps if they want to take legal action.
You might want to think of Top Service as an admin company that chases debts using administration techniques.
Top Service Ltd debt letters
The letter you receive from Top Service Ltd is called a Letter Before Action (LBA). It gives you a chance to pay and threatens legal action if you don't. The letter should also state how much you owe, why you owe it and ways to pay.
It can be confusing when you receive a Top Service letter because you might not have heard of them before.
Will Top Service take me to court?
Top Service won't take you to court because they don't own your debt. But the member to who you might owe money could decide to take court action. They might discuss this option with the relevant professionals working for Top Service Ltd.
Unfortunately, there is no way of knowing for certain whether the member will take the debtor to court or not. There is a higher chance of this happening if the unpaid invoice is a larger amount and worth the additional expense of going to court – and vice versa.
How to deal with a Top Service debt letter
You have the right to ask Top Service to prove you owe their client money. You can ask for proof of the contractual agreement you signed for the construction work, stating how much needed to be paid or how the invoice could change during the project. They should send a copy of this back to you.
If they don't provide this evidence then you might not have to pay. A judge could look at you favourably if you have asked for proof you owe money but Top Service or their client didn't respond. Although it doesn't guarantee you'll win a potential case.
Prove the debt letter template
We've made asking Top Service for proof of the debt easier. Download our free letter template and add some personal information to create the ideal prove-it letter. It's 100% free to use our template. Remember to keep a copy for your records!
Is your Top Service debt too old?
Your debt might even be too old to be taken to court. Many debts that have not been paid or acknowledged in the last six years can no longer go to the courts, which means you can never be forced to pay. Learn more about this loophole to get out of paying Top Service on our statute barred debt guide.
FREE debt help at MoneyNerd!
We have lots more content and free debt support for individuals and companies. Check out more of our site soon and use our search bar to look for the debt solutions and answers you need.
Are you struggling with debt?
Affordable repayments
Reduce pressure from people you owe
Stop interest and charges from soaring
Get started