Trust Two Loans Reviews & In-depth Info 2022
What happens when you contact TrustTwo loans? What are the details of their loan? Have other people used their loan before successfully?
If you're asking yourself similar questions to these, you'll find our loan guide useful.
About – Who are Trust Two Loans?
TrustTwo loans are provided by Everyday Lending Limited. They are a UK based private limited company located in Buckinghamshire and have been operating since 2006.
Don't worry, here's what to do!
There are several debt solutions in the UK that can be used to improve your finances. Choosing the right way to tackle your debt could save you time and money, but the wrong one could cause even more harm.
It's always best to find out about all your options from a professional before you take action.

Fill out the 5 step form to get started.
What are the key features of a Trust Two loan?
It's important to analyse the key features of a loan carefully before you commit. Here are the critical details of Trust Two's Personal Loan:
Guarantor
You need a guarantor for a TrustTwo loan. This is someone who agrees to make the loan repayments if you fall behind. The guarantor must fit these criteria:
Age: 21 – 80
Relation: Not your spouse
Finances: Have separate finances from you
Credit: Have a good credit record
Home: Be a homeowner/have a mortgage/be a suitable tenant/be living with parents

APR
Minimum APR: 37.90%
The APR for the loan is advertised at 37.90%. This is a best case scenario. Depending on your individual circumstances, the APR could go up.
Loan Amount and Repayment Period
You can borrow between £1000 and £15,000.
The loan repayment period can be between 1 – 5 years.
Example
Here's the representative example that they give on their website:
Representative APR: 37.9% APR
Loan amount: £5,000
Interest rate: 32.57% (fixed) p.a.
Term: 36 months
Monthly repayments: £219.36.
Total amount repayable: £7,896.85
Total cost: £2,896.85
Fees
There are no fees involved in this loan.
Information correct as of 01/04/21 (TrustTwo)
Application Process
How do I apply for a Trust Two loan?
You can apply for a TrustTwo loan through their online application form. They will then send your guarantor a link through which they can register. After your guarantor has registered, TrustTwo will call you to finalise the details.
You will receive the money usually within 3 working days of your application being approved.
Will I be accepted for a TrustTwo loan?
TrustTwo will assess you based on certain criteria. See if you qualify:
Age: 18+
Residency: UK resident
Income: You must have a steady source of income
Information correct as of 01/04/21 (TrustTwo)
Feeling like Chandler?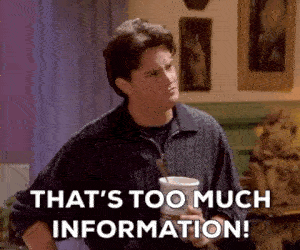 Is all this information starting to feel overwhelming? Don't panic! There's plenty of help available. You can get started below.
TrustTwo Reviews
It's important to see how other customers have rated their experience with TrustTwo. Take a look at their up-to-date reviews on Trustpilot.
Information correct as of 14/06/21 (Trustpilot)
How to complain about TrustTwo?
Should you need to make a complaint about TrustTwo, you should first contact the company directly. You can use the details below to either write to them.
2 Dukes Meadow
Millboard Road
Bourne End
Buckinghamshire
SL8 5XF
UNITED KINGDOM
If TrustTwo does not respond to your complaint then you should contact the Financial Ombudsman Service. They might be able to handle your complaint.
Information correct as of 01/04/21 (FCA)
Company information:
All the important details about the company TrustTwo can be found on Companies House and their website:
Date of incorporation: 19 June 2006
Company status: Active
Company number: 5850869
Company type: Private limited Company
Website: https://www.trusttwo.co.uk/
Address: Secure Trust House, Boston Drive, Bourne End, Buckinghamshire, SL8 5YS
Opening Hours: Monday – Friday: 9 A.M – 5 P.M
Phone number: +441628539700
Information correct as of 01/04/21 (Companies House)
FCA registration:
The Financial Conduct Authority (FCA) is the conduct regulator for financial services firms and financial markets in the UK.
Trust two loans are authorised and regulated by the Financial Conduct Authority and are members of the Finance and Leasing Association.
Everyday Lending are a moderately sized loan company and have a turnover of around £57 million per annum. They are a successful and profitable company.
FCA regulated: Yes
FCA status: Authorised
FCA reference number: 724445
Trading names: Everyday Direc, Everyday Lending, Georgebanco.com, SELFY Loans, Trusttwo, Everyday Loans Limited
Place of business:
2 Dukes Meadow,
Millboard Road
Bourne End
Buckinghamshire
SL8 5XFS
UNITED KINGDOM
Information correct as of 01/04/21 (FCA)
Data protection registration:
Data protection registration means that this company is registered with ICO, the UK's independent authority set up to uphold information rights in the public interest. The privacy of your data will be protected.
Registration No: Z9591892
Data controller: Everyday Lending Limited
Address:
Secure Trust House
Boston Drive
Bourne End
Buckinghamshire
SL8 5YS
Information correct as of 01/04/21 (ICO register)
Where are TrustTwo located?
TrustTwo are located in Buckinghamshire. But where exactly in Buckinghamshire? Take a look at their office location on a map.
Loan interest and charges – what you need to know!
There were price caps introduced by the Financial Conduct Authority to try and help ensure borrowers were not being faced with excessive interest rates and charges. These price caps included:
0.8% daily price cap on the value of the loan borrowed – this fees and other interest charges

Default fee cap of £15 – interest may still be charged, after a default, but it cannot be more than 0.8% per day.

100% complete cost cap – this means you should not be charged more than 100% of what you have borrowed.
The price caps are relevant to credit agreements with an interest rate of 100% or more each year, and that will be due to be fully repaid within the year, or substantially paid back.
There are also other regulations which were introduced in 2017. According to these, the lender has a responsibility to ensure that all the necessary information of their products can be found on a price comparison website, which should be authorised by the FCA.
In addition to this, borrowers should always receive a summary of the total cost of their borrowing.
Continuous Payment Authority and the new rules
A CPA is often used as a means of repaying the debt. In the past, this would give the company the option of taking payments from your account, as and when they wanted, until the debt was fully paid off.
There are now new regulations in place regarding the CPA, which have been designed to offer greater protection to borrowers. One of the rules of the new CPA is that, if it fails on two occasions, the company must not make any further requests.
In addition, there are rules in place relating to the amount they can take via a CPA. They must not take partial payments to clear the debt.
If you have insufficient funds in your account to cover the full value of the loan, they must not take anything at all. You can agree to partial payments being taken, but unless you do this, they do not have the right to take these.
FAQs
Can I pay off my trust two loan early?
Yes. Any loan can be paid off as early as you like. This will reduce the amount you have to pay overall in interest but may not be the best thing for your credit score…
Getting help dealing with debt
If you wish to get free help in dealing with your debt, these organisations can help:
Good luck!
*Note: This is a real life example based on a customers' savings data in October 2020.
References
CONC 5.2A Creditworthiness assessment