You Might Not Have to Pay Whyte & Co. Bailiffs Debt Collectors!
Do you feel harassed and frustrated by Whyte & Co. Bailiffs Debt Collectors? Do you owe them money but you are not sure you'll be able to repay it? Are you not sure you owe the money? Are they saying they plan to take you to court over the debt? If any of these questions relate to you, this article is designed to help you. You might not need to pay them back!
It's not your fault. Complaints to the Financial Ombudsman have risen this year from 830 to 2,006, so it's safe to say that you're not alone.
Deal with your debt today and feel amazing tomorrow.
Who are Whyte & Co?
Whyte & Co was established in 1981 and offers a variety of debt management services to customers throughout the UK. The company also offers the collecting services on behalf of clients and offer professional advice on debt and restructuring.
Don't worry, here's what to do!
You could get rid of debt collectors by writing off some of your debt.
There's 7 debt solutions in the UK, choosing the right one can take years off your debt, but the wrong one can be expensive and drawn-out.
Start our calculator to find your best debt solution: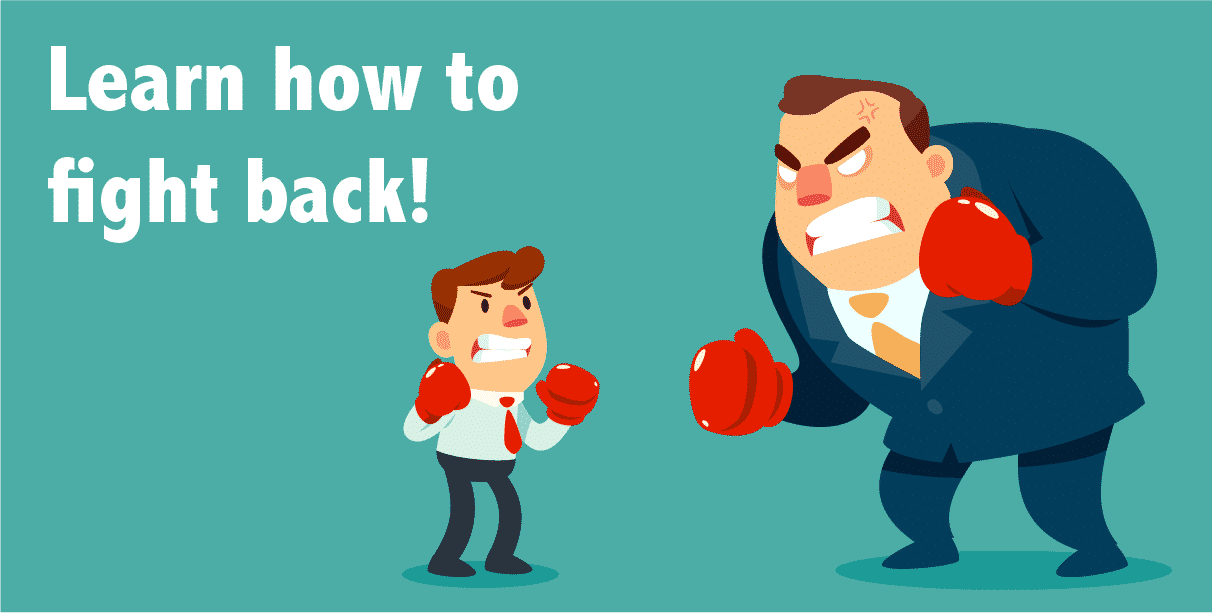 Why do Whyte & Co. Bailiffs Debt Collectors keep contacting you?
Debt collection is big business, and there are lots of organisations, such as Whyte & Co. Bailiffs Debt Collectors, who make money from obtaining payments from customers, who owe the money to another creditor. For example, you may have taken out a loan with a bank, and defaulted on it. Rather than waste their time and resources chasing the debt, the bank will sometimes sell it to a debt management company, such as Whyte & Co. Bailiffs Debt Collectors.
The business model is that the debt collection company will pay a small fee to buy the debt, sometimes as little as 20%. So, if you have a £10,000 outstanding debt, they may pay as little as £2,000 and if you repay it, they make £8,000, as well as any other interest or charges you have accumulated. This is why it is such a big industry, as there is lots of money to be made for debt collection companies. Unfortunately, this also means that they often resort to underhand tactics to try and obtain the payments. Some of which can leave debtors feeling upset and distressed.
Confirming the debt
If you don't know where the debt came from or you don't understand why the cost is so high, you may want to ask Whyte & Co. Bailiffs Debt Collectors to send you a copy of the original credit agreement. This will detail where the debt originated, and any charges you have accumulated along the way. It is important that you get this information, if you do not recognise the debt.
In the first instance, you should write to Whyte & Co. Bailiffs Debt Collectors and ask for the credit agreement. If they cannot provide this for any reason, you do not have an obligation to pay the debt. There is no valid reason why they shouldn't be able to provide this.
Feeling like Chandler?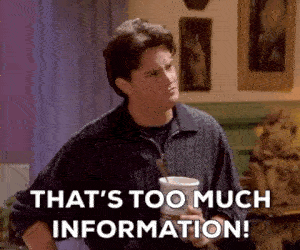 Is all this information starting to feel overwhelming? Don't panic! I've put together a 4 question calculator so you can quickly and easily find the best debt solution for you.
Answer the four questions now.
What if you can't afford to pay the debt?
Although it is important to pay back your debt, it is also imperative that you don't leave yourself without money. If you can't afford to pay the debt, setting up a repayment plan with Whyte & Co. Bailiffs Debt Collectors is the most logical thing to do. Otherwise, you may be able to pay them a partial payment to close the account. There are always options, even if you can't pay the full amount immediately.
The effects debt collectors can have on your life
Suffering from debt problems is distressing enough, but if you also have debt collectors on your case, this just adds to the worry and stress. If debt collectors such as Whyte & Co. Bailiffs Debt Collectors are constantly calling you or putting pressure on you, it is bound to lead to negative thoughts.
In some cases, debt collectors have led debtors to suffer from severe mental illness, and even contemplating suicide in some cases. The debt support trust stated that as many as half of people who suffer with debt issues will contemplate suicide. A coroner raised concerns over the practices of debt collection agencies, in response to the suicide of a courier who was up to his eyes in debt. In their report relating to mental health and the credit industry (Walker et al, 2012) researchers based at Brighton University found that: "Debt clients frequently feel humiliated, disconnected and entrapped, with the process of debt collection having a clear impact on people's mental health". The government were called upon to start taking action against this behaviour, which thankfully, they have done.
Whyte & Co. Bailiffs Debt Collectors and the law
The Office for Fair Trading (OFT, 2012) has a set of guidelines which have been published in relation to the debt collection business. In summary, these mean that Whyte & Co. Bailiffs Debt Collectors and other debt collectors are expected to:
Treat debtors in a fair way and without using aggressive practices, or any unfair means of obtaining the debt.
Ensure transparency and clear/concise information, which does not mislead the debtor.
Ensure consideration is taken towards the debtor and their financial situation.
Take the debtors circumstances into account when determining how to deal with the debt repayments.
If you feel that Whyte & Co. Bailiffs Debt Collectors are deploying tactics which are against the guidelines, you may be able to report the debt collection agency to the OFT. The OFT may decide that they should remove their license.
If you wish to complain about Whyte & Co. Bailiffs Debt Collectors, you can do so by using this online complaint form.
Some debt collectors may say that they are part of an external agency when in fact they are actually part of the company you owe the money to. This is deceit, they should not lie to you about who they are, they have a responsibility to be honest at all times with debtors.
How do Whyte & Co. Bailiffs Debt Collectors make money?
Whyte & Co. Bailiffs Debt Collectors can be relentless in their pursuit for the debt, you might be wondering how they make money from you, and these are some things you should know.
They buy debt at low cost
As you don't directly owe Whyte & Co. Bailiffs Debt Collectors the money, you'd be forgiven for wondering how they actually make any money. The truth is that they buy the debt for a low cost from the original credit company, which means if you pay the debt back, they start to make a profit fairly quickly. Obviously there is also the risk that you don't pay anything and they lose money, but it is a chance worth taking for many debt collectors.
There is no excuse for Whyte & Co. Bailiffs Debt Collectors behaving in a threatening way to get their money. Of course, you do owe it so you have a responsibility to pay it, but this doesn't mean you should deal with any harassment or bullying. If this is the case, you should definitely consider reporting them for the behaviour.
Interest and charges
Debt collectors like Whyte & Co. Bailiffs Debt Collectors may also make money on the interest and charges they add. Debt collection is big business, as so many people are in debt these days, so it can be quite lucrative, as long as they are getting payments from you. If they don't get payments, they lose money, so they will try anything to get it.
If you feel that the contact from Whyte & Co. Bailiffs Debt Collectors is over the top, you should keep a record of the contact, including emails, letters and telephone calls. You can let the agent know that you intend to speak to the Financial Ombudsman about this behaviour.
If you wish to speak to the Financial Ombudsman, you can do this by calling 0800 023 4567 or 0300 123 9123
Tactics used by debt collectors
There are a wide range of tactics which are used by debt collectors, including relentless calls, threats about entering your home and changing attitude from happy and friendly to aggressive. It would good to say that this is uncommon, however, it is happens quite often. They have no right to do this though, regardless of how much you owe. You should not just put up with this behaviour, if Whyte & Co. Bailiffs Debt Collectors are doing this, you can report them. They are going against the legislation with this kind of behaviour. Don't worry though, there is help out there if you need it.
Although it can be difficult to deal with this behaviour, you should stay strong and deal with the situation in a strong, confident manner. If you feel that you need to report them to the OFT, you use this online complaint form.
Taking matters into their own hands
In some cases, debt collectors may decide to take matters into their own hands, and this may involve speaking to other people about your debt. For example, if they can't reach you or you don't give them the answer they want, they may speak to your partner, or even a colleague to discuss the debt. This behaviour is illegal and it also breaches privacy laws.
You can report this behaviour to the Financial Ombudsman on 0800 023 4567 or 0300 123 9123
Sending the team round
Debt collectors often feel that they are above the law, and this includes the ability to come to your home. They may suggest this, but it is a threat and one which they should not be giving you. They cannot enter your home, and remove your possessions. If they suggest this, you can be sure that this is not the case.
Do not give them permission to come to your home. If they suggest this, you can call the police if you feel that you are under threat. You should not be made to feel worried or concerned in your own home.
Stay strong!
Dealing with Whyte & Co. Bailiffs Debt Collectors is never easy, as they can be relentless, however, you should stay strong and stick up for yourself. It is important to deal with your debt, but you need to do this in a manner that suits your situation. Debt problems are always solveable, no matter how hard they may seem, but you should not put yourself in a situation where you are paying off debt, while being unable to pay your essential bills.
Free debt advice
If you are dealing with debt issues, you may want help from the professionals. There are many organisations out there who can help you deal with your debt, some of which will do this for free. There are also commercial debt management who can help, but it is best to use the free help first. These are just a few of the organisations who offer free debt advice.
Citizens Advice Bureau (CAB) offer free debt advice and will be able to provide information on how to stop debt collectors from contacting you. They provide advice on a range of other issues you may be dealing with too.
Christians Against Poverty (CAP) provide free debt help.
StepChange provides free online debt advice helping people take charge of their debt.
Why an IVA might help
There is the option of writing off your debt, if you enter into an Individual Voluntary Arrangement (IVA). An IVA is a formal agreement which you reach and through this, you may the debt collectors either a one-off sum or you set up a repayment plan to clear your debt. The process of setting up an IVA must be carried out by an insolvency practitioner.
Find a local licenced IVA insolvency practitioner here.
You may, alternatively, want to enter into a Debt Relief Order (DRO). This is only available to those who have £50 or less each month after paying bills and you must not own your home or have assets worth over £1000.
To apply for a DRO you will need to go through an authorised debt advisor. You can find a list of authorised debt advisors here.
The future for debt collectors
Despite warnings from the government and the changes to the legislation, some debt collectors still act in a way which is not in-keeping with the law. Although you should always try to take care of your debt, and not ignore debt collectors, you should make payments in a way that works for your budget. If you can't afford to pay the sum in full, you should not do this. You should also not put up with bullying or threatening behaviour. If you are struggling to deal with debt collectors, you can contact the Financial Ombudsman who may even determine that the debt collection agency should lose their licence.
References
Schedule 12, Tribunals, Courts and Enforcements Act, 2007
Part 1, Regulation 10, Certification of enforcement agents, 2014.