About MoneyNerd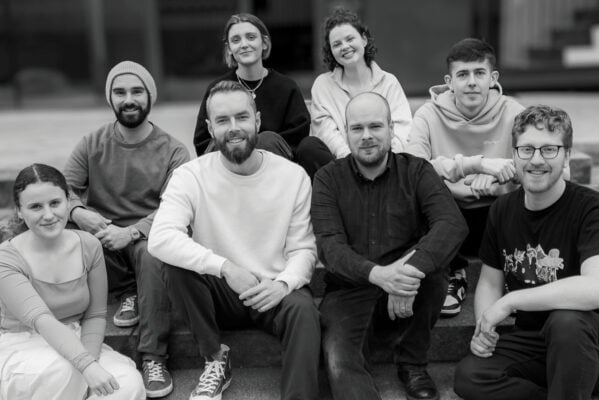 We are a team of passionate advocates for anyone in debt.
Our Calling
We believe you shouldn't feel ashamed for being in debt – there are millions of people out there in the same position. We are here to arm you with the help and support you need on your journey to debt recovery.
The UK is facing a hidden crisis with millions of people in debt, and it's only getting worse.
One of the hardest parts of dealing with debt is acknowledging it. You may feel ashamed to ask for help, but speaking up is often the most important step towards debt recovery.
At MoneyNerd we want you to know you're not alone.
There is always a way out of debt!
Whether it's better money management or stopping debt collectors with an IVA, we're here to make sure that debt doesn't rule your life.
If any of this rings true, please do get in touch with us. We'll listen to your story with no judgment. And once we understand your situation, we can advise you on the best steps to gain control of your finances.
If you're in debt you can find out your options by filling out our form and chatting today.
MoneyNerd In Numbers
| | |
| --- | --- |
| 2017 | MoneyNerd.co.uk was founded |
| 500,000+ | Views on our helpful YouTube videos |
| 300,000+ | People visiting our website each month |
| 70,000+ | Subscribers to our debt-focused newsletter |
| 2,000+ | Free debt and finances guides published on MoneyNerd.co.uk |
| 130+ | 5-star reviews on Google & TrustPilot (thank you!) |
| 10+ | Years of our founder working in the debt industry |
| £2,500 | The average monthly repayments our readers are making pre-IVA |
| £587 | The average monthly repayments after being placed on an IVA |
| £159 | The average household income of someone in debt that we work with |
| 1 | Mission – to help everyone recover from debt! |
Our History:
MoneyNerd was founded in 2017 by Scott Nelson who has over a decade of experience in the credit card and loan industry and launched some of the UK's most recognisable brands.
Witnessing the suffocating impact of the credit and loan industry on many people in the UK made him realise the desperate need for support. With rising costs of living, escalating inflation, and increased instances of debt and bankruptcy, he felt compelled to do something to help. Drawing on his deep industry insight, he founded MoneyNerd with a vision to provide meaningful help.
To find out more about Scott and the MoneyNerd team, check out our 'Meet The Team' page.
How MoneyNerd Works
MoneyNerd is a financial information website. We have thousands of free guides to support our readers that are in debt.
We specialise in providing information to help people that:
Have been chased by debt collectors
Have received unfair tickets or fines
Need advice on how to get better with their finances
When readers get in touch with us, we follow a simple 4-step process:
They fills out our simple debt form. This is a few basic questions to understand your background.
They tell their story so it's clear what your situation is.
They get information about all of the debt solutions that might be available to them from The Debt Advice Service. Whether that's taking a different approach to your budgeting, or using a debt solution to protect you from creditors and give you one simple monthly repayment.
They get supported through the debt recovery journey and you're made sure that you know what you're doing so you can regain control of your finances.
If you'd like more details, be sure to check out our full How MoneyNerd Works page.
Ready to Start Your Debt Recovery Journey?
Fill out the simple form below, and take your first step towards lifting the weight of debt from your shoulders.