Having trouble with debt can be tough, but you're not alone. Every month, more than 170,000 people visit our website seeking advice on debt matters. We're here to answer your questions and make things a bit easier.
In this guide, we'll:
 Talk about ways to reduce your debt.
 Explain who debt collectors are and what they do.
 Discuss how debt charities can provide help.
 Tell you about plans that can help you get out of debt.
 Share tips on how to write off some of your debts.
We know how hard it can be to handle debt; some of our team have been there too. But don't worry! We're here to help you understand how to get out of debt in 2023.
Don't worry, here's what to do!
There are several debt solutions in the UK, choosing the right one for you could write off some of your unaffordable debt, but the wrong one may be expensive and drawn out. 
Fill out the 5 step form to find out more.
Reducing your debt
There are many ways to reduce your debt, and the best one will depend on your circumstances. Discover these top ways to reduce your debt faster on our easy-to-read reducing your debt page. 
In this guide, we cover some of the most effective and efficient strategies to reduce your debt and get out of debt quicker. We even discuss the pros and cons of using each method. 
How to clear your debts
On our How to Clear Your Debts page, we take a look at some of the most tried-and-tested methods to clear debts in the UK. From debt mitigation strategies and informal debt solutions to legally binding debt solutions, all bases are covered in this informative guide. Anyone with debts they want to escape needs to take control and brush up on their options today. 
What are debt collectors?
What really are debt collectors and what rights do they have when chasing you for payment? Our debt collector page was written to answer these important questions and armour debtors with their legal rights. Fight back against rogue debt collectors with our free information. 
How can debt charities help?
For most debtors, speaking with a UK debt charity should be their first point of call to escape their debts. Debt charities offer free personalised advice and can even help set up debt solutions and negotiate with creditors. Learn more about debt charity services and uncover the best debt charities now on our debt charity page. 
What are get-out-of-debt plans?
A get-out-of-debt plan can be any plan you use to reduce and eventually clear your debt. Some of these plans use strategies and informal solutions that can be set up between creditors directly or just need to be implemented yourself. Others require the help of specialists to make the debt solution legally binding. 
Find out which plan suits your needs at our get-out-of-debt planning centre. 
What are Debt Management Companies?
Debt Management Companies are businesses that can help debtors get out of debt by organising and overseeing debt solutions with creditors. As commercially-motivated companies. they charge service fees but can still be worthwhile for some debtors. For more info on Debt Management Companies and how they work, take a digital jump to this page. 
How to write off debt
There are many ways to write off some or all of your debt. You might be able to use debt solutions that write off some of your debt or even a Debt Relief Order that can write off all of your debt. There are even legal loopholes that could stop you from having to pay. Understand the details without the jargon on our How to Write Off Debt page.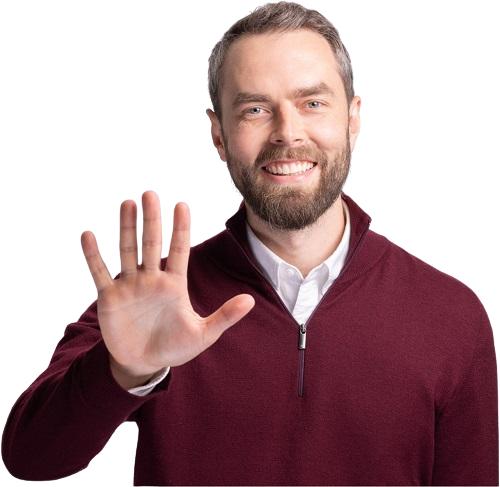 Could you write off some debt?
Affordable repayments
Reduce Pressure from people you owe
One simple monthly payment
Get started
Useful letter templates
There are many times when you may need to write a formal letter to creditors, debt collectors, bailiffs or someone else in the debt industry. MoneyNerd is helping debtors to communicate professionally and save time with a series of useful letter templates. We have free letter templates for you to download and use in an array of situations. Check them out now! 
How to help someone get out of debt
If you're not in debt but someone you love and care about is struggling with debt, we can help you help them. Our How to Help Someone Get out of Debt page is full of useful info for people trying to help a friend or family member escape their money worries. We've discussed what support is available, where to find it, and how to approach sensitive subjects. 
What is the free government debt scheme?
Although the government won't write off your debt, they have passed legislation that can help deal with your debt. They have also introduced a breathing scheme to stop creditors from taking further action while you assess your options. Find out more by visiting our government debt help page.  
What are bailiffs?
An enforcement agent, better known as a bailiff, can be used to recover debts if permitted by a court. They are used to enforce debt payment after a court order has been made for you to pay. They cannot be used before. People often have lots of questions about the legal powers of bailiffs and what they can do. We answer all these questions and more on our bailiff page. 
What is an Attachment of Earnings?
If a debt isn't repaid after the debtor is told to pay with a court order, the claimant can escalate debt enforcement with an Attachment of Earnings. An Attachment of Earnings forces the debtor's employer to send some of their wages to the court, which is then given to the claimant. If your creditor is applying for an Attachment of Earnings or you just want more info, head to our Attachment of Earnings guide. 
What is statute-barred debt?
A statute-barred debt is an older debt whereby the creditor can no longer escalate the matter to court. To prevent the courts from becoming backlogged with old debt claims, there is a time limit stopping creditors from asking for a court order to make a debtor pay. In summary, when a debt is statute-barred, the debtor is never legally obligated to pay. Is your debt too old to be legally enforced?
What is catalogue debt?
Catalogue debt is a type of debt that materialises when you spread the cost of products bought from a catalogue or the catalogue company's website. Consumers can make purchases more affordable by spreading the cost over several weeks or months. If you miss a repayment the catalogue company could add charges and fees to the catalogue debt. 
What is credit card debt?
If you use a credit card you will have a credit card debt equal to the amount you have spent plus any interest or fees. Failing to pay back the credit card debt as required will result in credit card arrears and possibly late fees. You can learn all about these debts and ways to deal with them on our credit card debt page.   
What is buy-now-pay-later debt?
Buy-now-pay-later debt is a debt that you have with a buy-now-pay-later company. These companies offer to make a purchase on your behalf, usually at the checkout page of a website. You'll then have to pay the company back in one or multiple instalments later, but no interest is charged on the purchase. However, the company will usually add hefty fees if you miss a repayment, which can create a more significant buy-now-pay-later debt.
What is loan debt?
You have a loan debt if you've taken out any type of personal or payday loan and haven't yet paid all of the loan and interest back to the lender. If you fail to repay the loan, you'll end up with loan arrears and could be subject to further action by the lender to recover the money. If you're struggling with loan debts, you can find out more on our dedicated loan debt page. 
What is secured debt?
Secured debt is when a credit agreement includes an asset as collateral in case the credit isn't repaid as agreed. If the secured loan doesn't get repaid, the creditor can choose to force the sale of the asset used as security to raise funds and clear the debt. We discuss the different types of secured debts and how to deal with them if you're struggling to repay on our secured debt hub.
What is mortgage debt?
A mortgage is a type of secured loan used exclusively to purchase a residential or investment property. Mortgage debts are one of the most common types of debt that most people will have at some point in their lifetime. If you want to know more about how different mortgages work and how to deal with mortgage debt, consider checking out our mortgage debt page.  
What is council tax debt?
Council tax debts are a type of debt owed to your local authority. These debts are considered priority debts, so you need to prioritise payment towards council tax before many other types of debt. If you can't keep up with your council tax, it's worth reading our council tax debt page for help and support. 
What is energy debt?
Energy debt could refer to a debt owed to an electricity or gas supplier. There are strict laws and rules in place on what energy companies can and cannot do when you have a debt with them. Find out if they can switch off your supply and other common questions by visiting our energy debt page. 
What is car finance debt?
Car finance debt is any type of credit you've taken out to help you buy a new or used vehicle, including Hire Purchase (HP) Agreements and similar agreements. We've rounded up the key information on car finance debt on our new car finance debt hub. Head there now if you need to know more about car financing agreements.
How to get out of car finance
If you have a car finance agreement and are struggling to repay, you need to know about the legal loophole that can get you out of the agreement and stop your arrears from getting bigger. We cover this method of getting out of car finance and others in MoneyNerd's How to Get Out of Car Finance post.
Are you struggling with unaffordable debt?
Affordable repayments
Reduce pressure from people you owe
Lower monthly repayments
Get started