Facing trouble paying off your debts? You are not alone – each month, more than 170,000 people come to us for guidance on debt solutions. In this guide, we'll provide you with clear answers to your questions about debt consolidation, a common strategy used by many people to manage their debts.
We understand the stress you might be feeling and the worry about the impact of debt on your life. Our team, some of whom have faced similar struggles, are here to help. Here's what we'll cover:
Discover what debt consolidation means and how it works.
Learn about the different ways to consolidate debts into one payment.
Understand the true cost of a bad debt consolidation loan.
Explore the positives and negatives of debt consolidation.
Gain insight into debt consolidation loans in the UK and how to apply.
With our expertise, we aim to guide you through your debt consolidation options. Remember, every problem has a solution – let's find yours together.
Can I consolidate all my debts into one payment?
Yes, it's possible to merge multiple debts into one debt and therefore one monthly repayment. This can be done using select debt solutions – e.g. an IVA – or by using a complete debt consolidation strategy. 
The true cost of a bad debt consolidation loan
Think about this.
If you get a £30,000 debt consolidation loan at 4% on a 15 year term, it'll cost you £221 per month to pay back. That exact same loan at 5% is about £18 per month more expensive.
Well, that's a full £2,916 more expensive over the entire term.
Fill out the short form below to access the best debt consolidation loan rates available from the UK's leading lenders.
What is debt consolidation?
Debt consolidation is a debt mitigation strategy to consolidate multiple debts into one single debt. You might choose to consolidate all of your debts into one debt, or you may decide to consolidate just some of your debts into one new debt. 
How does debt consolidation work?
Debt consolidation works by taking out a new debt that is large enough to pay off multiple existing debts, including any fees that might be applied by repaying those debts early, such as early repayment charges. 
For example, you might pay off two existing debts equalling £1,000 by taking out one new loan for £1,000 (plus any fees payable). 
The benefit of doing this is to reduce the number of monthly repayment you have to manage and simultaneously reduce the amount of interest you are paying on your debts. You can save money if you pay less monthly interest on the new debt compared to the accumulative monthly interest you're paying on the existing debts you aim to consolidate.
Learn more about the process and benefits on our How Does Debt Consolidation Work? post.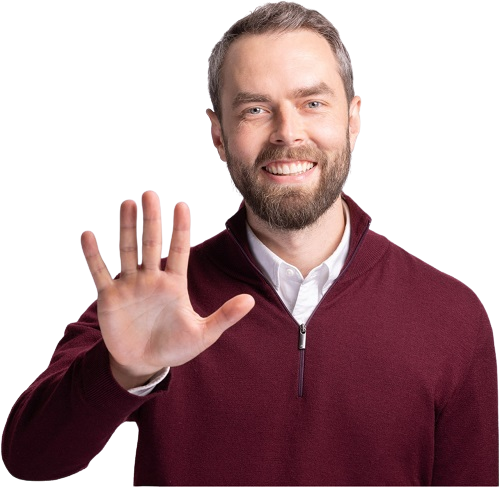 Free Debt Consolidation Loan Quote
There are A LOT of debt consolidation loan lenders and you need to get the right deal.

I've teamed up with Loans Warehouse to find you the right deal for you.
Get your free quote
In partnership with Loans Warehouse
Types of consolidation
There are different methods of debt consolidation. The types of debt consolidation available to you and the most suitable method will depend on personal circumstances, such as:
The types of existing debts you wish to consolidate
Whether or not you own property
How much home equity you have
Whether you qualify for specific debt solutions
To explain this further, we've outlined the different methods of debt consolidation below:
Unsecured debt consolidation loans
Unsecured debt consolidation loans are personal loans specifically marketed for people who want to consolidate debts. As these loans are unsecured, you can get approved for them without having to list an asset as security within the agreement, so you won't need to own a property. 
Once approved, you'll receive the money in your bank account and then need to arrange the repayment of the debts you wish to clear. You'll then need to repay the new unsecured debt consolidation loan on a monthly basis. It will only be worthwhile if the loan has a lower interest rate compared to the interest you're paying on existing debts. 
Secured debt consolidation loans
A secured debt consolidation loan works in the same way as an unsecured debt consolidation loan but with one important difference. These loans are secured, which requires the debtor to list an asset as collateral within the credit agreement. The asset used is usually a property.
By using a property as security, the lender is exposed to less risk because they could force the sale of your property if you failed to repay. But on the flip side, these loans usually have lower interest rates so could enable you to save money on interest and make debt consolidation worthwhile. 
Balance transfer credit cards
Balance transfer cards are often used to consolidate credit card debts, although it's not impossible to consolidate existing credit card debts by taking out a loan either. The balance transfer card is a specific credit card made to help people move the balance of existing credit cards to the balance transfer card. Thus, the debtor would only have one (larger) credit card debt.  
There is likely to be a small balance transfer fee for doing this, but many balance transfer cards come with an introductory period of 0% or very low interest. If you can pay off your credit card debt during this introductory period, you might save a lot of money on interest payments. Always be aware of how the interest rate on the balance transfer card will increase after any introductory period. 
Debt consolidation mortgage
A debt consolidation mortgage isn't an official name of a mortgage, but you might be able to use a mortgage to consolidate debts and pay lower interest. As mortgages are a type of large secured loan, they usually have a much lower rate of interest than other types of debts, including some other secured loans.  
You might be able to extend your mortgage or remortgage and borrow additional money to pay off your other existing debts. In either of these scenarios, you're essentially making your mortgage bigger by adding other existing debts to it. But because the mortgage is likely to have a lower interest rate, you'll be saving money in the process of this type of debt consolidation. 
To be able to extend your mortgage or remortgage and borrow extra, you'll need sufficient home equity in your property as this is what you're borrowing against. You can calculate your home equity by subtracting all debts secured against your property (usually just your mortgage unless you have home equity loans as well) from the property's current market value. 
Other debt consolidation solutions
There are some debt solutions that offer a way for debtors to make one monthly repayment to clear their debts. For example, with an IVA or DMP, you will only have to make one monthly repayment which then gets proportionally distributed to all creditors. 
They're comparable to debt consolidation but they're not exactly the same. With these debt solutions, you don't take out new credit and don't pay off some of your existing debts. The only similarity is that you consolidate your repayments – but not the actual debt.
What are the pros and cons of debt consolidation?
There are several benefits and drawbacks of using a debt consolidation method. 
Some of the pros and cons might be specific to the type of debt consolidation you use. Below we have outlined the most recognised pros and cons.
The pros:
Debt consolidation reduced the number of monthly repayments
With fewer or just one monthly repayment, budgeting becomes easier which can reduce the chances of getting into arrears and defaulting on debts
The above also reduces your chance of harming your credit score
You can save money on interest payments
The cons:
You may not be approved to borrow more credit and therefore won't be able to use debt consolidation
You might have to pay additional fees and charges, such as early repayment fees or balance transfer fees on credit cards
If you use a secured loan, you're putting your asset at risk 
Debt consolidation loans in the UK
UK banks and online lenders offer loans specifically for debt consolidation. These loans can be secured or unsecured. The interest rates can be fixed and variable, which will depend on the lender. 
You might not have to use a loan that has been specifically marketed for debt consolidation. You can often use generic personal loans to access credit and then use the money to consolidate your debts. But always check before applying. 
Debt consolidation loans eligibility criteria
The eligibility criteria vary for every company and bank, so there is no specific outline. However, the most common criteria are that the borrower should be a permanent UK resident and at least 18 years old. Many institutions require a decent credit rating as well.
How to apply for a debt consolidation loan
Nowadays you don't have to visit your local bank to apply for a debt consolidation loan. You can submit an application using bank websites or you could use an online lender instead. 
Your application will require you to upload a range of documents to prove your identity and address, as well as prove your financial situation. You should organise this before starting to apply. 
Debt consolidation loans will include a credit check but some can even be approved within the same day. 
Debt consolidation companies
A debt consolidation company is a company that helps you to work out if debt consolidation is suitable for you and helps you complete the process. 
The debt consolidation company might help you consolidate by providing you with a consolidation loan directly, or they might act as a broker to help you search and apply for a loan from a third party. 
Can you do debt consolidation without debt consolidation companies?
You don't have to use a debt consolidation company to use a debt consolidation method. 
Scores of debtors decide to do debt consolidation without using a debt consolidation company.
This is usually possible if you complete your own in-depth research and lean on free debt consolidation advice and support offered by UK debt charities. 
How much does debt consolidation cost?
The cost of debt consolidation depends on a range of factors, including:
Early repayment fees
Balance transfer costs
The interest rate you're offered
Whether you used a debt consolidation company or not
We have discussed this in more detail on our How Much Does Debt Consolidation Cost? guide. 
Debt Consolidation Calculator
A debt integration calculator is an online tool that is widely available on many lending institutions' sites, this tool helps you get an estimated quote for your debt consolidation loan. It also helps you to decide whether consolidating your debts is viable for you or not.
It shows the detailed financial aspects of the debts and consolidation loan, which makes it quite easier for you to make a decision.
Does debt consolidation affect your credit score?
Debt consolidation might have an immediate negative impact on your credit score because you'll be required to apply for more credit. 
However, by using debt consolidation you could prevent future missed payments and defaults, which means you're essentially protecting your score. 
Does consolidation build credit?
Debt consolidation can build your credit score if you manage to keep up with monthly repayments on the new debt and start reducing your amount of debt. 
What's the difference between debt consolidation and debt management plans?
Debt Management Plans (DMPs) are sometimes considered a method of debt consolidation – but it's not exactly true. With this informal debt solution, you make a single monthly repayment which is split between creditors, so it does offer another way to pay off multiple debts through one monthly repayment.
The key difference between debt consolidation and Debt Management Plans is that using a DMP doesn't pay off some of your debts and you don't take out new credit. You still owe all of your original creditors when using a DMP. It could be an alternative for people who cannot get approved for debt consolidation loans etc.
I rejected a lot of companies
I spent a long time searching for a debt consolidation loan company that my readers could trust.
Loans Warehouse were the best by far.
Tap below to get your free debt consolidation loan quote from them now.
Ps. It won't affect your credit score.
Get your free quote
In partnership with Loans Warehouse
What's the difference between debt consolidation and debt settlement?
Debt consolidation and debt settlement are very different strategies, but they can be used together. 
Whereas debt consolidation merges all your debt by paying off some of your debts in full, debt settlement is where you offer to pay off all of your debt as a lump sum payment but usually offer the creditor less than what is owed.
You might try to clear your existing debts within the debt consolidation process by offering a debt settlement to save some money. But this won't always work and shouldn't be relied on as part of debt consolidation.