The true cost of a bad secured loan
Think about this.
If you get a £30,000 secured loan at 4% on a 15 year term, it'll cost you £221 per month to pay back. That exact same loan at 5% is about £18 per month more expensive. Not a big deal right?
Well that's a full £2,916 more expensive over the entire term.
Fill out the short form below to access the best secured loan rates available from the UK's leading lenders.
What is a secured loan?
A secured loan is a type of borrowing where you must list an asset as security within the loan agreement. The most common asset used as security within the agreement is property, including residential and investment properties. 
To be able to use a property as collateral, you'll need to have sufficient home equity in the property.
Taking out a secured debt should be seriously considered. You may wish to get secured loan advice before applying for this borrowing method so you fully understand the risks involved. 
What's the difference between a secured and an unsecured loan?
A secured loan requires an asset as collateral in the credit agreement, whereas an unsecured loan doesn't require any assets to be used as security. Unsecured loans create more risk for lenders, which leads to some other notable differences. 
How does a secured loan work?
A secured loan usually works by providing the borrower with a lump sum loan, often subject to fixed interest rates. However, some secured loans may use a drawdown facility and a variable rate of interest. 
The loan is then repaid through monthly payments lasting a fixed duration. As long as all repayments are made over the repayment period, the full loan and interest will be paid off. 
Secured loans are best understood with a simple example.
Let's imagine you want a secured loan to make some home improvements. You need £15,000 to make the improvements and have over £100,000 home equity in your property. You can take out a secured loan of £15,000 against your property equity, which will provide you with a lump sum to pay for the improvements.
This money will then be repaid through monthly instalments for many months, or for significant secured loans, for many years. The monthly repayment will consist of a repayment of some of the principal loan amount and the interest you agreed to. 
Some secured loans are cheaper than others. 
What happens if you default on a secured loan?
A defaulted secured loan is a secured loan that you have failed to repay as agreed. The lender will then take further action to recover the money owed, and any fees. 
Because the loan was secured by an asset – likely property – the lender can choose to foreclose on the property, which essentially means force you to sell the home. From the sale proceeds of the property, the lender can then recover the money owed. 
However, secured loans added to properties are the junior lien of credit, whereas a mortgage used to buy the property – if still outstanding – is the senior lien of credit. The senior lien of credit has first access to property sale proceeds, meaning there is a chance that there won't be enough sale proceeds left to clear the secured loan debt. 
This can happen if the homeowner has negative equity, and it could stop the secured loan company from forcing the property sale. 
If you're struggling to keep up with secured loan repayments, it's worth speaking to a debt charity and reading our How to Get Out of a Secured Loan post.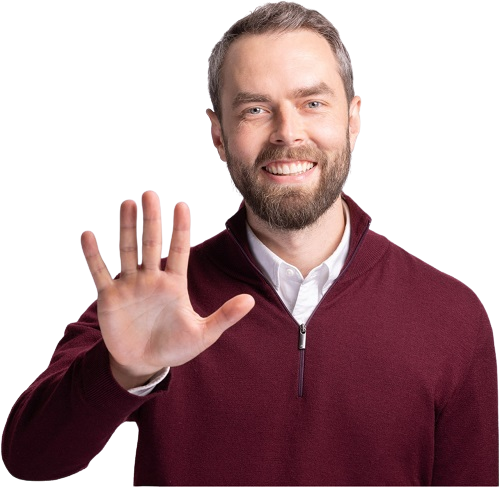 Free Secured Loan Quote
There are A LOT of secured loan lenders and you need to get the right deal.

I've teamed up with Loans Warehouse to find you the right deal for you.
Get your free quote
In partnership with Loans Warehouse
What loans are secured?
Secured loans is an umbrella term to cover a variety of different loans that use an asset as security in the agreement. 
The most common secured loans are generic personal secured loans, home equity loans, HELOCs, home improvement loans, homeowner loans, and second-charge mortgages.
What are home equity loans?
Home equity loans are a type of secured loan that lets homeowners borrow against sufficient home equity. These loans usually provide a lump sum with a fixed interest rate, but there is a variation called a HELOC which works in a unique way.
Read our dedicated home equity loan page for more information on this type of secured loan!
What are home improvement loans?
Home improvement loans work identically to standard home equity loans but the loan must be used to make home improvements. This could include cosmetic home improvements or larger home renovation projects. Our home improvement loan page has the important details.
What are homeowner loans?
Homeowner loans are another type of secured loan that uses property as collateral within the agreement, hence their name. A homeowner loan is similar to a home equity loan but there can be some differences. They're best understood by visiting our homeowner loan page.  
What are second-charge mortgages?
Second-charge mortgages usually refer to any debt secured by a property with an existing senior lien of credit against the property. In simple terms, they are secured loans where a percentage of the property is already used to secure a debt, usually a residential mortgage. Our second charge mortgage page has you covered if you want to know more. 
Interestingly, any subsequent debt secured to a property can be known as a third charge loan. 
What is a HELOC? 
HELOC stands for Home Equity Line of Credit, and is classed as a second mortgage that allows you to borrow against the value of your home. It allows homeowners to borrow against their equity, which is the home's value minus the amount you owe on the primary mortgage.You can also apply for a HELOC if you already own your home outright. In this case, the HELOC is the first mortgage, not the second.
How much can you borrow with a secured loan?
Your secured loan borrowing power will depend on:
The lender's product
The value of the asset being used as collateral
Your income and existing debts (debt-to-income ratio)
A credit check
You can use a secured loan calculator to give you an idea of how much you can borrow through a secured loan, but take the results with a pinch of salt. They may not reflect what's offered in a real application. 
Pros and cons of secured loans
There are many pros and cons of taking out a secured debt. Below we have listed some of the most common benefits and drawbacks you need to be aware of.
What are the main advantages of a secured loan?
The main advantages of using a secured loan are:
You can usually take out a bigger loan compared to unsecured lending
Secured loan rates are usually lower than unsecured loans
There are a variety of secured loan lenders to choose from
What are the main disadvantages of a secured loan?
The main disadvantages of using a secured loan are:
You put your asset at risk in the event that you cannot repay the loan. Thus, you might be putting your home at risk of foreclosure. 
You may have to pay fees to set up and end the loan
Are there any age restrictions for secured loans?
Secured loans are available to people who are at least 18 years old. It can be more difficult to get a secured loan in older age. We've discussed this in a dedicated post about secured loans for pensioners. 
Will a secured loan improve my credit score?
If you take out a secured loan and keep up with repayments, you will improve your credit score. 
A secured loan can improve your credit score when you make all your repayments on time. Doing so shows that you can handle your finances effectively to keep on top of debt repayments. Therefore your credit score will be improved. 
Does a secured loan affect my ability to remortgage?
A secured loan that is secured with your property can affect your ability to remortgage in some cases. But this is a complex topic which requires more information. You can get this from a credit broker or by reading our blog post on remortgaging with a home equity loan.
How can I get a secured loan?
You can get secured loans from banks, mortgage companies and online secured loan lenders. 
What is the secured loan approval process?
The secured loan application process includes a number of possible steps, including:
Researching secured loans and your options
Making your application
Uploading or sending supporting documents for your application
Potential property appraisal
Application decision 
How long does it take to get a secured loan?
It takes around two to six weeks to get a secured loan. 
Fast secured loans occur when the lender doesn't need to carry out an in-person property appraisal or when they can carry out a property appraisal quickly with no other complications. 
Once a secured loan application is approved, you can expect the loan to be deposited into your account swiftly – and sometimes even on the same day!
You might hear about secured loans with an instant decision. But these lenders are usually providing a decision on the likelihood of you getting approved rather than on a real application. 
What might prevent me from being able to get a secured loan?
Adverse credit history can stop you from getting approved for a secured loan. If you've previously used an IVA or were issued with a CCJ, it can be difficult to get approval.
Self-employed people could experience a different stumbling block when trying to get a secured loan. If the self-employed worker has only recently set up their business, they might not have enough evidence of accounts to prove their income. 
But there are secured loan lenders for self-employed people. These lenders understand the issues facing self-employed workers and can help.
Is a secured loan hard to get?
A secured loan is easier to get in comparison with an unsecured loan. 
Because your asset is used as collateral within the credit agreement, the lender faces less risk of not getting its money back. And therefore, they are considered easier to get if you meet the qualifying criteria to apply.
Can I get a secured loan if I have bad credit?
It's still possible to get a secured loan if you have an unsatisfactory credit history. 
You might still be able to use standard lenders, or you could improve your chances by looking for secured loans for people with bad credit. 
The interest rate you're asked to pay on these loans could be higher, which should be evident when you use these lender's bad credit secured loan calculators. 
Unfortunately, any lender offering a secured loan with no credit check is an illegal lender and should be avoided.
Who are the best companies to take out a secured loan with?
When you plan to take out a secured loan, you can go directly to the lender or use a secured loan broker. 
Whichever option you choose, make sure you do a robust comparison of secured loans to find the best and most suitable and best secured loans for you.
I rejected a lot of companies
I spent a long time searching for a secured loan company that my readers could trust.
Loans Warehouse were the best by far.
Tap below to get your free secured loan quote from them now.
Ps. It won't affect your credit score.
Get your free quote
In partnership with Loans Warehouse
Secured Loans FAQs
Can I get a secured loan without my partner knowing?
Is a debt consolidation loan secured?
Debt consolidation loans can be either unsecured or secured against property. A
secured debt consolidation loan
can make the credit easier to be approved for and it could make debt consolidation more worthwhile with a lower interest rate.
Can you take out a secured loan without a mortgage?
Can a secured loan be written off?
It's highly unlikely that a lender will
write off your secured loan
. This is because they can easily recover the debt by forcing the sale of the asset used as collateral.
Can I use a secured loan to buy a property?
It may be possible to release equity on one property and use the cash to
help fund another property purchase
, either for yourself or to contribute to a house deposit of a loved one.
Is there such a thing as a short-term secured loan?
Secured loans can have different repayment periods. There are some secured loans that are repaid after a few months. These are called
short-term secured loans
.
Can you get secured loans in Scotland?
Yes, a selection of secured loans are available to Scottish residents, which have been put under the microscope in our
Scotland secured loans page
.
Can you get secured loans in Northern Ireland?