If you're struggling to pay off debts and seeking solutions, you've come to the right place. This guide will help you understand the Debt Arrangement Scheme (DAS), a tool that people in Scotland can use to manage their debts while freezing interest and charges. We'll cover:
What a Debt Arrangement Scheme is and how it works.
Who can use a Debt Arrangement Scheme.
The pros and cons of a Debt Payment Programme (DPP) through a DAS.
How to apply for a DAS.
The impact of a DAS on your credit rating.
Every month, over 170,000 people visit our website seeking guidance on debt solutions, and we're here to help. We understand the stress and worry you might be feeling, as some of our team members have faced similar struggles.
This guide will answer your questions, alleviate your concerns, and provide you with the information you need to take the next step. Let's explore the Debt Arrangement Scheme together.
What is a Debt Arrangement Scheme (DAS)?
A Debt Arrangement Scheme is a type of debt solution exclusively available in Scotland and a product of the Debt Arrangement and Attachment Act (2002).
A DAS can only be applied for and set on your behalf by approved organisations offering professional debt help. This includes commercially motivated companies but it also includes free debt charities like StepChange Scotland. 
Who is eligible for a DAS?
A DAS is only available to debtors who live in Scotland and who have some disposable income at the end of the month after essentials have been paid. 
If you have debts and live in England or Wales, you will need to consider comparable debt solutions, such as a Debt Relief Order, Debt Management Plan or IVA. 
To understand if a DAS is suitable for you, it's best to seek debt advice. You don't have to pay for debt advice as there are some fantastic charities offering free personalised advice on the best solution for you. 
Don't worry, here's what to do!
There are several debt solutions in the UK, choosing the right one for you could write off some of your unaffordable debt, but the wrong one may be expensive and drawn out. 
Fill out the 5 step form to find out more.
How do Debt Arrangement Schemes work?
The Debt Arrangement Scheme allows you to apply for something called a Debt Payment Programme (DPP), which is arguably the real debt solution here. 
What is a Debt Payment Programme (DPP)?
A Debt Payment Programme (DPP) is a debt solution only available through the Debt Arrangement Scheme and an approved organisation. 
With a DPP, you'll make monthly repayments on your debt with the view of clearing the debt in a reasonable length of time while maintaining essential living through. The monthly payments will be based on your disposable income and proportionally split between creditors and companies you owe money. 
A payment distributor is responsible for managing your repayments and ensuring each creditor receives the correct amount of money from your monthly payment. You won't need to do this. 
Interest and charges will be frozen while you make monthly repayments to give you the best chance of clearing your debts.  
Pros and cons of a DPP through a Debt Arrangement Scheme
It's important to fully understand the pros and cons of using a Debt Payment Programme. We have outlined the fundamental benefits and risks below. 
Benefits of using a DPP
Your debt repayments will be personalised so they are affordable and won't cause hardship.
Creditors cannot take further action against you during the DPP
All debt interest and charges will be frozen
The DPP creates a clear pathway to clearing debts
You may be able to adjust payments or even apply for a DPP break if required
Risks of using a DPP
The DPP will become publicly available on a register
The DPP will harm your credit score
If you miss payments the DPP will fail and credits could take legal action to recover the debt once again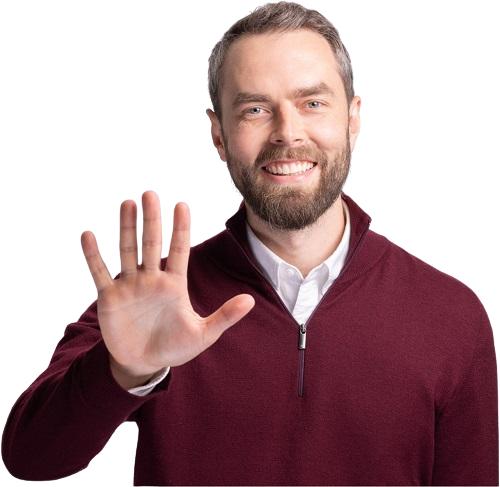 Could you write off some debt?
Affordable repayments
Reduce Pressure from people you owe
One simple monthly payment
Get started
How long does a Debt Arrangement Scheme last?
A Debt Payment Programme can last up to 20 years or even longer, but it's quite rare to get a DAS for such a long time. The DAS will usually last until your debts have been repaid. 
If you cannot repay your debts in a reasonable amount of time, a DAS might not be the best debt solution for you. You could instead benefit from insolvency, namely sequestration. 
There could be other debt solutions which are more fitting, and they should be explained to you when you receive debt advice. 
Is a Debt Arrangement Scheme legally binding?
Yes, using a Dept Payment Programme through a Debt Arrangement Scheme is legally binding. This means you or your credits cannot change their mind after entering the agreement. 
During your DPP, creditors cannot ask for additional payments or make legal threats. Your assets won't be at risk and you won't be forced to sell your home. 
If you miss monthly repayments on the DPP,  the DPP could fail and creditors could unfreeze charges and interest. They might then take legal action against you. 
Is a DPP recorded on a public register?
Yes, you will be entered on a public register when using a DPP but it's unlikely that anyone would look up the register. 
The most common entity to use the register are creditors when you apply for further credit. However, you won't be able to apply for further credit while using a DPP. 
Can I end my payments early?
You can only end your DPP payments early if you agree to pay off the full outstanding amount in a lump sum. You may choose to do this if your financial situation significantly improves or you come into some money.
What kinds of debt can be included in a DAS?
Unsecured debts and select secured debts can be included in a DPP through a DAS. If a secured debt doesn't qualify to be included in the DPP, it might qualify as an essential living expense and therefore reduce the amount you're deemed comfortable to pay within the DPP. 
So even when a debt cannot be included, it might still reduce the amount you have to pay!
What debts cannot be included in a Debt Arrangement Scheme?
There are several debts that can never be included within a DPP through a DAS, namely:
Student loans – student debts have been banned from being included in a DPP since 2015.
Hire Purchase payments – future payments towards an HP vehicle cannot be included. However, HP arrears can still be included. 
Child support – payments you must make as part of child support cannot be included under any circumstance
How do I apply for a Debt Arrangement Scheme?
You can only apply for a Debt Payment Programme through a DAS by using an accredited professional working for an entity that offers debt advice, namely an approved money adviser. 
These professionals usually offer Debt Payment Programme services through commercial businesses, but you can also ask some debt charities to help make your application.
Before you apply, you'll need to collect all information regarding your outstanding debts and your essential living costs. The professionals who help you apply will instruct you on what is needed. 
How much does a Debt Arrangement Scheme cost?
Some companies charge a fee to set up a Debt Payment Programme, but Step Change Scotland do not.
The law states that commercial companies can also charge 22% of your monthly payment. They keep 20% of the payment as a service fee and give 2% to the Accountant in Bankruptcy (AiB). There can be no other fees.
Step Change Scotland also charges the service fee – but no application fee. 
What happens after my application is made?
After your application is made you will need to wait for a response from the creditors included. Each creditor or company must make a decision within three weeks. 
How long does it take to set up a Debt Arrangement Scheme?
Once all information has been collected and a DPP proposal has been sent to creditors, they have three weeks to agree or reject the DPP. If the DPP gets approved, you will have 42 days to make your first payment to the DPP. 
What happens if my application is approved?
If the Debt Payment Programme gets approved, you will be notified by the Continuing Money Adviser will notify you of the good news and inform you that you have 42 days to make your first payment to the DPP. 
What can I do if my application is rejected?
If your DPP is rejected try not to panic. There are other debt solutions you can use in Scotland. An approved money adviser or debt charity will help you identify another suitable debt solution that can help. 
What happens if my circumstances change?
You must tell your Continuing Money Adviser about any changes to your financial circumstances. They might agree to increase or decrease your repayments if necessary, which would shorten or extend the time it takes to finish the DPP. 
If there are more serious changes, such as being made redundant, you could apply for a payment break lasting up to six months. 
What is the DAS Register?
The Debt Arrangement Scheme (DAS) register is a public register recording people who intend to apply for or who have successfully applied for a Debt Payment Programme. 
The DAS register is maintained by the DAS Administrator and must keep the register public.
Will a Debt Arrangement Scheme affect my credit rating?
Using a Debt Payment Programme through the Debt Arrangement Scheme will negatively affect your credit score. This is because the DAS Register is consulted by credit reference agencies. 
How long does a Debt Arrangement Scheme stay on your credit file?
The DAS record will remain on your credit file for six years. 
Keeping up with repayments and getting the Debt Payment Programme satisfied within the six years can somewhat improve your credit score. 
Is a Debt Arrangement Scheme a good idea?
A Debt Arrangement Scheme can be a good way to clear your debts while freezing interest and charges. But the only way to know if it's a good idea is to receive personalised debt advice. You can get this for free with debt charities, including StepChange Scotland. 
There might be a more suitable and advantageous debt solution for you to consider. 
Alternative debt solutions for you…
Don't worry if you're not eligible for a Debt Arrangement Scheme. There are many other debt solutions that you could be eligible to use. Create a shortlist of potential solutions by heading back to our debt solutions page – or speak with a charity for free debt advice.
Are you struggling with unaffordable debt?
Affordable repayments
Reduce pressure from people you owe
Lower monthly repayments
Get started