Are LoansAtHome4U Loans UK contacting you about a loan you have taken out? Are you unable to pay the loans? Do you feel that you were in no position to have the loan in the first place? If these ring true to you, you should read this article, as it is there to help you. You might be able to cancel your loan and even obtain a refund.
It's not your fault. Complaints to the Financial Ombudsman have risen this year from 830 to 2,006, so it's safe to say that you're not alone.
Deal with your debt today and feel better tomorrow.
Who are

LoansAtHome4U

?
LoansAtHome4U offers short-term unsecured loans of up to £600 with a repayment period of up to 32 weeks. LoansAtHome4U has more than 700 agents across the UK, located at various branches. The company was founded in 2006 and is part of S&U Plc and SD Taylor Ltd.
Read what to do if you can't pay back your debt.
Find your best debt solution (in 1 minute!)
Is all this information starting to feel overwhelming? Don't panic! I've put together a 4 question debt calculator so you can quickly and easily find the best solution for you. If you're eligible for the new government scheme, you could write off up to 85% of your debt! Answer the four questions now.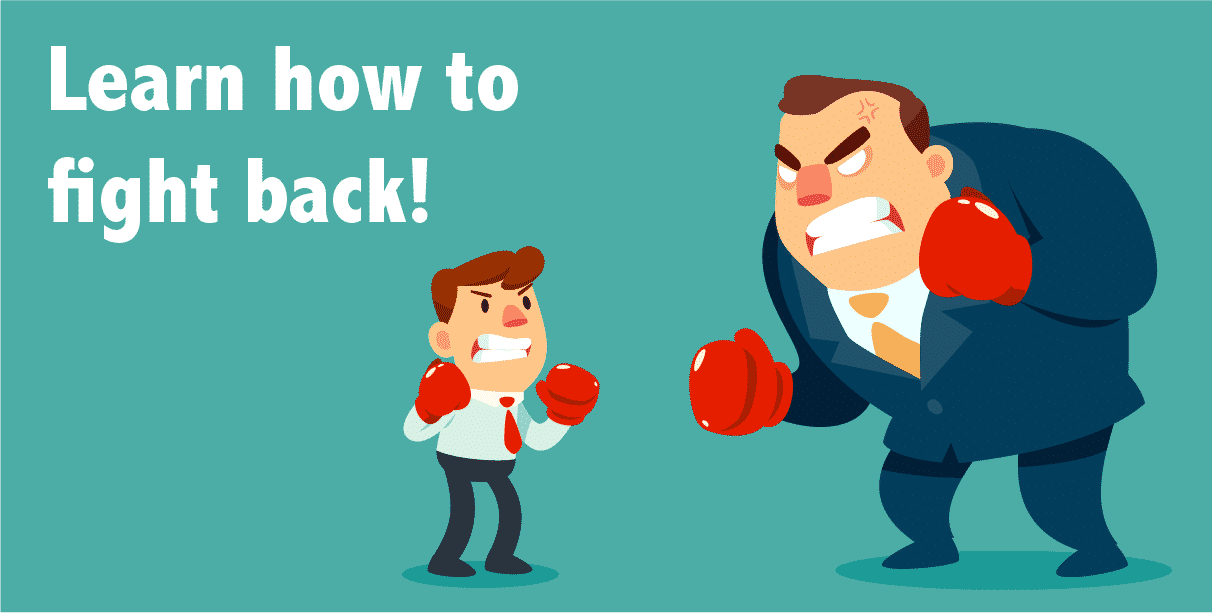 Should loan companies be more stringent?
It can often be too easy for individuals to get access to loans they can't afford. Lenders target them with advertising techniques like 'get your loan in minutes', or 'no credit check required!' No wonder these seem appealing to people who are short on cash, but they could be deemed as irresponsible lending.
The government and taking action on loan companies
Many people end up getting into debt as a result of this kind of lending – and the government are now beginning to take action. The loan market was as high as £2 billion at one point, due to a combination of poor lending criteria and interest rates which were through the roof!
The Financial Conduct Authority identified these bad behaviours, even with some of the most well known loan companies, including The Money Shop, and they ended up with big fines. The fines were so large in some cases, that they ended up out of business. Many had to pay customers back as they had been lending without following proper regulations. After the regulations changed, the loans issued fell from 10 million to 1.8 million and lenders dropped from 240 to 60.
Are you due a refund? Read through the next section in which we look at these new rules in some detail. If LoansAtHome4U Loans UK is in breach YOU MAY BE DUE A REFUND EVEN IF YOU HAVE PAID OFF THE LOAN.
The current cap on loan interest and other charges
There is now a price cap to protect borrowers, which was Financial Conduct Authority which was designed to protect borrowers. This included:
0.8% cost cap per day on the amount borrowed – including interest and fees.
Default fees cap of £15 – default interest may be charged, but should not exceed 0.8% per day.
Cost cap of 100% – borrowers must not be asked to pay over 100% of the money borrowed.
The limits refer to all credit agreements with an interest rate of 100% or more a year and must be fully or substantially repaid within a year.
Loan companies must also provide details of their products on a price comparison website which is authorised by the FCA and borrowers, and a summary of the cost of borrowing must be available to borrowers.
If you find that LoansAtHome4U Loans UK are not following regulations and they are trying to charge you more than they should, your credit agreement becomes null and void, and they have no right to try to make you repay the loan.
Some companies actually try to get money from borrowers when they have no right to do so. This is not to say that LoansAtHome4U are doing this, but you have every right to check for yourself.
You can check if LoansAtHome4U Loans UK is authorised, through the Interim Permission Consumer Credit Register search page. You may also search the financial services register here. Stop paying them if they do not have an up-to-date record.
If LoansAtHome4U Loans UK do not have clear and concise information on their website, this could be another cause for concern.
I have a complaint about LoansAtHome4U Loans UK – what do I do?
If LoansAtHome4U Loans UK are not following regulations, you have the right to report them to the Financial Ombudsman. However, you should complain to them first and see if they will deal with it in the first instance.
Make sure you have evidence to support your complaint about LoansAtHome4U Loans UK – whether that be letters, phone calls, texts, etc.
If you feel that LoansAtHome4U Loans UK are not taking your complaint seriously, you can speak to the financial ombudsman who will deal with it for you. You can reach them by phone on 0800 023 4567 or 0300 123 9123
You may be entitled to a refund on any payments you have made, if LoansAtHome4U Loans UK are found to have treated you unfairly. This may even include a refund on interest paid.
If the loan is deemed to have been unaffordable, it could be removed from your credit file.
You should write to the lender and ask for compensation.
If you have not received a response or not one you are happy with, you can speak to the Financial Ombudsman by phone on 0800 023 4567 or 0300 123 9123.
What has changed about Continuous Payment Authority
You may not have heard of this, but loan companies are often making borrowers repay their debt using a Continuous Payment Authority (CPA.) This means that they can take out money from your account, whenever they wish. Consequently, you could end up with an unexpected debit, which may leave you in a situation where you don't have any money for day to day expenses or bills.
There has been new regulations put into place, which go some way to protecting borrowers. The new rules state that if a CPA fails twice, the loan company may not keep attempting to take payments.
Other rules state that lenders must not take partial payments, it must be full payments or nothing at all – unless you have agreed otherwise.
If they do breach these regulations, you can take action. You may report them to the financial ombudsman on 0800 023 4567 or 0300 123 9123.
I can't pay the loan, but they keep contacting me!
There is nothing worse than being contacted about debt, when you can't afford to pay it back, and if LoansAtHome4U Loans UK are doing this, there are some steps you can take.
If you have set up a direct debit, CPA or standing order and you have expressed that you can't make payments, you can stop the payments from your bank by cancelling them at the source. You should let them know just as good practice, and to stop them from contacting you about it.
Cancelling it won't mean you don't owe it though, you will still need to arrange a repayment plan with LoansAtHome4U Loans UK. They should treat you fairly, no matter what your circumstances.
The law states that lenders must:
Provide you with information on how to get debt help.
Help you devise a suitable repayment plan.
Freeze interest and charges if applicable.
Don't be tempted to roll over
LoansAtHome4U Loans UK may try to persuade you to roll the loan over, as this means it gathers more interest. Do not do this, as it will just get you deeper into debt. Instead, ask them to set up a repayment plan.
Getting debt help
If you need to get some advice on your debt, there organisations can provide this for free:
Are loan companies exploiting you?
It is common to hear about loan companies, and all the bad points but they are not all out to exploit you. Some are genuine and actually offer vital funds that can help get people through tough times.
If LoansAtHome4U Loans UK are breaching any regulations though, you should report them and get some advice on what to do next.
If you can't pay back your loan do check out my other article here.
Good luck!
References
CONC 5.2A Creditworthiness assessment
Read More…
Error: View ea4ece1d0t may not exist