Are Yorkshire Bank Loans UK getting on your case about an outstanding loan? Are you not in a position to pay the loan back? Did you receive the loan when you couldn't really afford it? If you are facing issues like this with Yorkshire Bank Loans UK, this article is just for you. You might be able to cancel your loan and even obtain a refund.
It's not your fault. Complaints to the Financial Ombudsman have risen this year from 830 to 2,006, so it's safe to say that you're not alone.
Deal with your debt today and feel better tomorrow.
Who are Yorkshire Bank Loans?
Yorkshire Bank Loans offers personal loans between £1,000 and £35,000 with a repayment period of up to seven years. The company was founded in 1859 and is a trading name of Clydesdale Bank.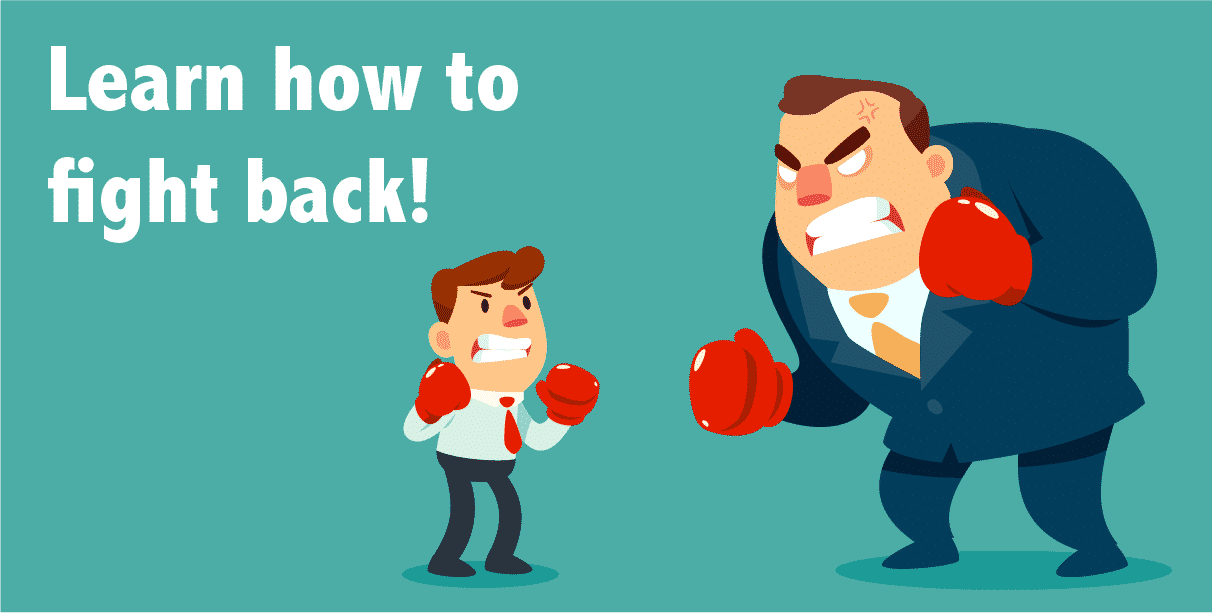 Can you borrow money too easily nowadays?
Many lenders make it too easy to borrow money. With loans for those with bad credit, and tempting slogans to reel you in, it is no wonder that there's been a crackdown in loan companies, and the way they operate their business.
Read what to do if you can't pay back your debt.
Is the government doing anything to curb this behaviour?
The government have done a lot in recent times to curb the behaviour of debt collection companies. At one point the loan industry was worth over £2 billion, due to high interest rates and fees.
The Financial Conduct Authority had to crack down on the number of loans issued and the number has fallen from 10 million to 1.8 million, the lenders also dropped from 240 to 60. Some of the biggest lenders ended up out of business because of this crackdown, and the fines they ended up with.
Are you due a refund? Read through the next section in which we look at these new rules in some detail. If Yorkshire Bank Loans UK is in breach YOU MAY BE DUE A REFUND EVEN IF YOU HAVE PAID OFF THE LOAN.
Loan interest and other charges – Government guidelines
There was legislation introduced by the Financial Conduct Authority which included price caps to protect borrowers. These price caps include:
0.8% per day cost cap on the borrowed amount – including interest and fees.
£15 default fee cap – a default interest may be charged after this, but it cannot exceed the original 0.8% per day.
100% complete cost cap.
The limits are applicable to credit agreements with an interest rate of 100% or more a year and are due to be either fully or substantially repaid within a year.
Other regulations came into place in May 2017. Lenders have a responsibility to provide details of the products they are offering on a price comparison website which is authorised by the FCA and they must provide borrowers with a summary of the cost of borrowing.
If Yorkshire Bank Loans UK are not following these regulations and they are attempting to charge you more than they should be due to pay, your credit agreement with them will become unenforceable and they cannot make you pay back the loan.
Find your best debt solution (in 1 minute!)
Is all this information starting to feel overwhelming? Don't panic! I've put together a 4 question debt calculator so you can quickly and easily find the best solution for you. If you're eligible for the new government scheme, you could write off up to 85% of your debt! Answer the four questions now.
There are many companies who are not authorised to provide loans, so you should check this before you take out any loan. If a loan company is chasing you for payment and you are unfamiliar with them, it is always worth checking. Thankfully, there are a couple of ways you can do this.
If you are being chased by Yorkshire Bank Loans UK then you will definitely want to make sure they are authorised. You can do this by searching on the Interim Permission Consumer Credit Register or the financial services register. If they are not registered, then you should not make payments.
If there is a lack of information on their website, or the information seems to be out of date, this could be a sign that they are not authorised.
Do you wish to make a complaint about Yorkshire Bank Loans UK?
Are Yorkshire Bank Loans UK in breach of the regulations? If they are treating you unfairly, you have the right to make a complaint. You should complain to them in the first instance, but if they fail to reply, you can escalte to the Financial Ombudsman.
It is obviously important that you have evidence to back up your complaint. Your complaint won't be taken seriously if you don't have any evidence. Your evidence may include, emails, letters, and even phone calls. For instance, if Yorkshire Bank Loans UK have been calling you incessantly, this would be proof that they are harassing you.
If you would like to contact the Financial Ombudsman, you can do this by phone on 0800 023 4567 or 0300 123 9123
If it is found that Yorkshire Bank Loans UK has treated you unfairly, you may end up with a refund, and this may include any interest you have paid.
Loan companies should not be providing loans to those who can't afford it. If they are found to have done this, you may be entitled to get the debt removed from your credit report.
You can write to your lender and ask for compensation, in the first instance.
If they do not respond in 8 weeks or you are unhappy with the response, you can speak to the Financial Ombudsman by phone on 0800 023 4567 or 0300 123 9123.
Continuous Payment Authority and what this means for you
Loan companies often set up loans to be repaid using a Continuous Payment Authority (CPA). This gives them permission to take payments, as and when they want from your account, until the loan is paid back.
This has been known to leave borrowers with no money to pay rent, mortgage, bills etc. Thankfully there are new regulations that make Continuous Payment Authority much stricter than they have been in the past. For instance, loan companies cannot attempt to take the payment on more than two occasions, and they must not take partial payments. If the full value is not there, then they cannot take the payment.
If the loan company breach these regulations, then you can report them to the financial ombudsman by phone on 0800 023 4567 or 0300 123 9123.
What if you can't afford to pay the loan back?
If Yorkshire Bank Loans UK are legitimate in their approach, but you cannot afford to pay it back. There are some steps you can take.
You can contact the bank and cancel the direct debit, CPA or standing order but you should let Yorkshire Bank Loans UK know before you do this.
You will still owe the debt even if you cancel the payments, so you should make an arrangement to pay it back. You should talk to Yorkshire Bank Loans UK about your situation and set a realistic plan with them. For instance, rescheduling the payments until you are able to afford them.
These are some the rules that lenders must follow:
They must give you information on where to find free independent debt advice.
They should hold off debt recovery and give you a chance to pay your loan back.
Free interest and charges, where relevant.
Why you shouldn't roll your loan over
Yorkshire Bank Loans UK may say that you can roll the loan over, however this isn't the best option for you – although it may be for them! If you roll the loan over, it means it gathers more interest, which makes your debt worse. Don't be tempted to roll the loan over, try to set up a repayment plan instead.
When you need help with your debt
These are some organisations who provide free independent advice on debt:
Are loan companies all bad?
Although they receive a bad press, not all loan companies are bad. In fact, many are legitimate and offer a great service which really helps borrowers. However, if Yorkshire Bank Loans UK are breaching the regulations, you may not need to pay the loan back at all. Don't forget to seek debt advice if you need it.
References
CONC 5.2A Creditworthiness assessment
Read More…