Have you received a Fixed Penalty Notice and are unsure what to do next? This article will provide you with clear and easy-to-understand guidance. Every month, more than 130,000 people come to us for advice on fines and notices, so you're not the only one seeking help.
In this article, we'll explain:
What a Fixed Penalty Notice is.
The laws around Fixed Penalty Notices.
How you can make an appeal against a Fixed Penalty Notice.
The potential outcomes if you can't or don't pay the notice.
Getting a Fixed Penalty Notice can be a worry. You might be concerned about paying the fine or the impact on your daily activities. We understand these concerns and are here to help. We'll provide you with the information you need to deal with your Fixed Penalty Notice confidently.
Let's dive in.
Do You Have to Pay?
In some circumstances, you might have a legitimate reason not to pay a fixed penalty notice.
It's a bit sneaky, but the last time I needed legal advice, I paid £5 for a trial to chat with an online solicitor called JustAnswer.
Not only did I save £50 on solicitor fees, I also won my case and didn't have to pay my £271 fine.
Click here to get the trial offer with JustAnswer.
What is a Fixed Penalty Notice?
A Fixed Penalty Notice (FPN) is an offer to pay a sum to avoid being prosecuted in the Magistrates' Court. They are issued to people for different types of offences, including motoring offences, environmental crimes and other minor offences in public. 
If you recently received a fine but it wasn't a Fixed Penalty Notice (FPN), rewind back to our council and police fines page to find the information relevant to your fine. This is where you need to go for help with the other common penalty in the UK – Penalty Charge Notices. 
If you received a Fixed Penalty Notice for speeding, it's also beneficial to head back to this page and then choose the FPN speeding ticket page for relevant support. 
What's the difference between a fine and a Fixed Penalty Notice?
The difference between a fine and a fixed penalty notice is that you must pay or appeal a fine, but a Fixed Penalty Notice is a conditional offer. It's an "offer" to pay the sum requested to avoid the intended prosecution. 
There is a subtle difference between the two, but that doesn't stop most people from calling a Fixed Penalty Notice a fine as well. 
What can I get a Fixed Penalty Notice for?
You can be served a Fixed Penalty Notice for an array of alleged offences. Most Fixed Penalty Notices are issued against motorists for motoring offences, such as speeding offences for driving without insurance or even double parking. 
These fixed penalties usually make a conditional offer of a financial sum and at least three points on your driving licence. The punishment could be mitigated if you agree to take a speed awareness course when relevant. They can also result in driving bans.
Fixed Penalty Notices can also be issued to people deemed guilty of an environmental crime, such as littering or fly-tipping. Moreover, they can be issued to people who have displayed anti-social behaviour. 
There's even a chance you can be issued a Fixed Penalty Notice if your child has unauthorised absence from school and is frequently caught by the police. 
Interestingly, Fixed Penalty Notices were first brought in during the 1980s as a way to deter minor parking offences, and many people wonder if their licence could even be suspended for parking tickets. But these sorts of contraventions are now mostly dealt with by councils using the aforementioned civil penalties called a Penalty Charge Notice. 
You might not have to pay
You can appeal your Fixed Penalty Notice.
Getting the support of a solicitor can significantly increase your chances of winning your appeal.
For just £5, Solicitors from JustAnswer will look at your case and help you to create an airtight appeal.
Try it below
Get started
Endorsable vs non-endorsable FPN
An endorsable Fixed Penalty Notice is a conditional offer which also applies penalty points on your driving licence. A non-endorsable FPN is a conditional offer without any penalty points applied to your driving licence.
For example, speeding offences or not stopping at a red light will result in an endorsable FPN. Whereas misusing your fog lights, problems with your vehicle registration plate or excessively using your car horn at night can result in a non-endorsable FPN.  
More information and examples can be found in our non-endorsable FPN guide! 
How long do FPN penalty points stay on my licence for?
Depending on the offence, FPN penalty points added to a driving licence as part of the conditional offer remain on a full driving licence for between four and eleven years. 
Who can issue a Fixed Penalty Notice?
Fixed Penalty Notices are predominantly issued by the police, but they can also be issued by district, borough and parish councils. Lots of people wonder whether their penalty notice has been issued by GOV.UK. The truth is that any penalty notice will now be issued by the applicable local authority rather than directly from the government.
A police officer from a local police station will usually issue Fixed Penalty Notices for disorder in public or for driving offences, whereas local authority officers could issue them for environmental crimes, such as littering or fly-tipping. 
How much is an FPN UK?
The conditional offer in a Fixed Penalty Notice will vary depending on the type of offence you have allegedly committed. 
For example, a non-endorsable FPN for a motoring offence is £50, whereas a fly-tipping environmental FPN can be around £400. 
Unfortunately, an FPN must be paid in one payment within 28 days. They cannot be paid in instalments. 
Are FPNs legally enforceable?
Yes, a Fixed Penalty Notice can be legally enforced if you don't pay. Not paying within 28 days will result in you being summoned to court. 
The judge can then make it your legal obligation to pay an amount. But because you didn't accept guilt and the conditional offer within the FPN, the judge can make you pay even more! 
What happens if I can't afford to pay my Fixed Penalty Notice?
Lots of people receive a Fixed Penalty Notice and simply cannot afford to pay the FPN within the 28-day deadline. 
Because the amount cannot be paid in instalments, your only option is to contact the Central Ticket Office for the police force by calling 101. If the FPN was issued by a council, it's best to speak directly with the council about your situation to see if they will assist. The letter you've received will have the fixed penalty notice contact details on for the council you've received one from. 
It might not be possible, but it's certainly worth trying! 
Is a Fixed Penalty Notice a criminal conviction?
A Fixed Penalty Notice is an offer to avoid prosecution in court and therefore isn't a criminal conviction. 
Even if you don't pay the Fixed Penalty Notice, you're unlikely to receive a criminal conviction.
How serious is a Fixed Penalty Notice?
Although Fixed Penalty Notices aren't criminal convictions and are unlikely to result in a criminal record, they're still quite serious. 
If you don't pay the Fixed Penalty Notice, you'll be summoned to court for a court hearing and will have to answer to a judge. 
How long does it take for a Fixed Penalty Notice to arrive?
In most cases, the authority which is issuing the Fixed Penalty Notice has up to six months to serve it against you. 
BUT…
they can usually only serve the FPN if they have previously given you an on-the-spot verbal Notice of Intended Prosecution (NIP), or if they have issued you with a NIP letter within 14 days of the incident. This is the case when the police issue an FPN for motoring offences. 
How to pay Fixed Penalty Notices
Fixed Penalty Notices can usually be paid over the phone, online or by sending a cheque in the post. 
The exact methods and processes of paying an FPN could vary between the issuer, and specifically between councils and the police force. 
What happens after a Fixed Penalty Notice?
After you receive a Fixed Penalty Notice you will be given a deadline to accept guilt of the alleged offence and pay the fine. If you make the payment within the deadline, nothing further will happen. The case will be considered closed.
However, if you don't pay the Fixed Penalty Notice, further action will be taken against you. The police will prosecute you in court. You'll receive a court summons and have to attend a court hearing where the court decides if you're guilty of the alleged crime.  
How do I get out of a Fixed Penalty Notice?
There are three potential ways to get out of a Fixed Penalty Notice. 
These are:
To make an appeal if available (read the section below for details!)
Allow the matter to escalate to prosecution and argue your case in court – and win
Use legislation to prevent having to pay the conditional offer and stop you from being prosecuted
Option one is unlikely to be available, whereas option two can be extremely difficult unless there has been an obvious error in prosecuting you. You may also need legal assistance. 
Option three is also unlikely, but it's arguably the easiest when it's possible.
For example, the police must send a NIP to a motorist within 14 days before they can send a NIP for speeding and other driving offences. If the NIP isn't received within 14 days, the police cannot prosecute the motorists and therefore you won't have to pay either. 
Can you appeal an FPN?
There might not be a formal appeal process to use when wanting to contest a Fixed Penalty Notice. Many police forces and local authorities don't offer an official appeals procedure. But that doesn't necessarily mean you can't appeal an FPN. 
You could make your case against the FPN by not accepting guilt and allowing the matter to escalate to a court hearing. Within the court hearing, you could then argue against the FPN, possibly with the help of a solicitor. 
What happens if you appeal an FPN and lose?
If the police or council does have an FPN appeals process and you submit a challenge and lose, you'll be given additional time to pay the FPN conditional offer or you'll be prosecuted in court.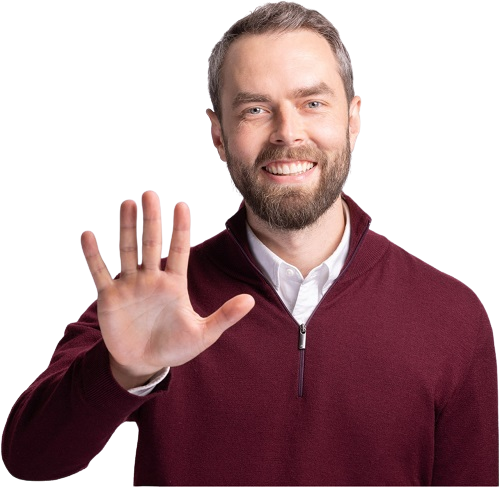 Don't submit your appeal yet
If you're thinking about appealing your Fixed Penalty Notice then it's well worth getting some outside advice.
For a £5 trial, Solicitors from JustAnswer can guide you through the appeals process and give you the best chance of winning!
Try it below
Get started
Do I have to disclose a Fixed Penalty Notice?
You are typically required to disclose a Fixed Penalty Notice when you renew your insurance or when applying for a visa to visit or live in another country. 
Many vehicle insurers will ask for the details of any Fixed Penalty Notices issued against you within the last five years. This could increase the cost or premiums of your insurance.