How does a Debt Management Plan Affect Your Mortgage?
For free and impartial money advice and guidance, visit MoneyHelper, to help you make the most of your money.
How does a Debt Management Plan affect your mortgage? This question could be asked by people considering a DMP or people already on one. From the basics of mortgages and DMPs to taking out your first mortgage or remortgaging on a DMP, we answer all your DMP and mortgage questions below.
[es-toc]
What is a DMP and how does it work?
A Debt Management Plan (DMP) is a non legally binding debt solution for people with multiple non-priority debts, such as credit cards and personal unsecured loans. It is primarily used to reduce debt repayments and prevent the debtor from experiencing financial hardship while they repay.
Once a DMP has been agreed with the creditors, the debtor makes a single monthly repayment and this payment is proportionally split between creditors based on the debt owed to each of them.
A DMP is negotiated and set up by a DMP management company or debt charity, so the payment is sent to this company or charity and then the correct amount is sent to each creditor. This continues until all of the debts have been repaid.
Don't worry, here's what to do!
There are several debt solutions in the UK that can be used to improve your finances. Choosing the right way to tackle your debt could save you time and money, but the wrong one could cause even more harm.
It's always best to find out about all your options from a professional before you take action.

Fill out the 5 step form to get started.
What are the advantages of a Debt Management Plan?
The generic advantages of a Debt Management Plan are:
You consolidate your debt repayments into one monthly payment, although you do not technically consolidate your debts. This can help you budget effectively.
You might be approved for lower repayments and your interest could be frozen
This debt solution uses your personal finances to agree on the repayments, ensuring it is possible to pay off your debts gradually without entering into financial difficulty
Your DMP can be reviewed and changed based on changes to your finances
What are the disadvantages of a Debt Management Plan?
The main disadvantages of using a Debt Management Plan are:
Creditors are never forced to agree to the DMP and they don't have to reduce payments or freeze interest
Creditors could still choose to take further action, which includes applying for a CCJ
You might have to pay for your DMP to be set up and ongoing fees
The length of time it takes to repay may be extended and your credit score may be worsened
How does a Debt Management Plan affect your mortgage?
A Debt Management Plan is only used to pay back non-priority debts, so a residential mortgage debt cannot be included in a DMP. In fact, your mortgage repayments are included as essential expenses when the DMP provider assesses your personal finances to negotiate with lenders what you can afford to repay.
The same applies to any rent payments you have to make. You must have the finances to keep paying your mortgage or rent as part of essential living.
Therefore, your mortgage repayments can affect how much you are asked to pay as part of a DMP with non-priority creditors. But a DMP does not affect an existing mortgage you will continue to repay.
There may be implications if you want to switch mortgages during a DMP. Read on for more information on this.
Feeling like Chandler?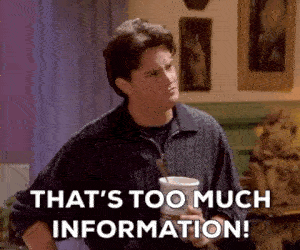 Is all this information starting to feel overwhelming? Don't panic! There's plenty of help available. You can get started below.
Can I remortgage on a DMP?
It is possible to remortgage your current deal while on a DMP, even if you were not on a DMP when you originally took out the mortgage. However, as part of the mortgage application process, the lender will assess your finances and how much you are paying in the DMP.
The mortgage provider may decide to reject your application based on your debts, or they may offer a deal that is less appealing than their representative example. This is true whether you apply for a new deal with your current provider or a different provider. Affordability checks are a key part of the mortgage process.
Can I get a mortgage after my DMP has finished?
You will find it easier to get a new mortgage after your DMP has finished and your debts have been repaid. You may want to wait and build up your credit score gradually in the period after finalising your DMP. This will help you get accepted and potentially get a better mortgage deal.
Can I get a mortgage during a DMP?
It's not impossible to get a mortgage while you are still on a Debt Management Plan. However, it is considerably harder because of your existing debts and the damage that a DMP can do to your credit file. If you are approved for a mortgage while on a DMP, you could be offered a less favourable interest rate.
Can I get a loan while on a Debt Management Plan?
It's possible to apply and be approved for a loan while on a Debt Management Plan. However, it can be very difficult to get approved and the interest rate you are offered can be much higher than advertised.
Quick Summary of DMPs and Mortgages
Existing mortgage repayments are taken into account as essential expenses when DMP providers negotiate your future repayments with creditors. But having a DMP can affect your ability to remortgage or take out a new mortgage, and even if you are approved, you might not get offered an appealing rate.
Thanks for reading this guide, and if you have more niche DMP queries, see if we have already answered them on our blog. MoneyNerd is covering all bases when it comes to DMPs and our content remains free!
Are you struggling with debt?
Affordable repayments
Reduce pressure from people you owe
Stop interest and charges from soaring
Get started