Debt Managers Ltd Debt Collectors – Should you Pay? 2022
For free and impartial money advice and guidance, visit MoneyHelper, to help you make the most of your money.
Are Debt Managers Ltd Debt Collectors demanding you make payment? Are you unable to pay the debts they are chasing you for? Are they trying to take you to court?
If these sound familiar, then this article is just for you!
It's not your fault. Complaints to the Financial Ombudsman have risen this year from 830 to 2,006, so it's safe to say that you're not alone.
Deal with your debt today and feel amazing tomorrow.
Don't worry, here's what to do!
You could get rid of Debt Managers Debt Collectors by writing off some of your debt.
There's several debt solutions in the UK, choosing the right one can take years off your debt, but the wrong one can be expensive and drawn-out.
Fill out the 5 step form to get started.
Who are Debt Managers Ltd?
Established in 1976, Debt Managers is a registered debt collector in the UK. The company also offers debt management and credit management solutions to customers in the UK.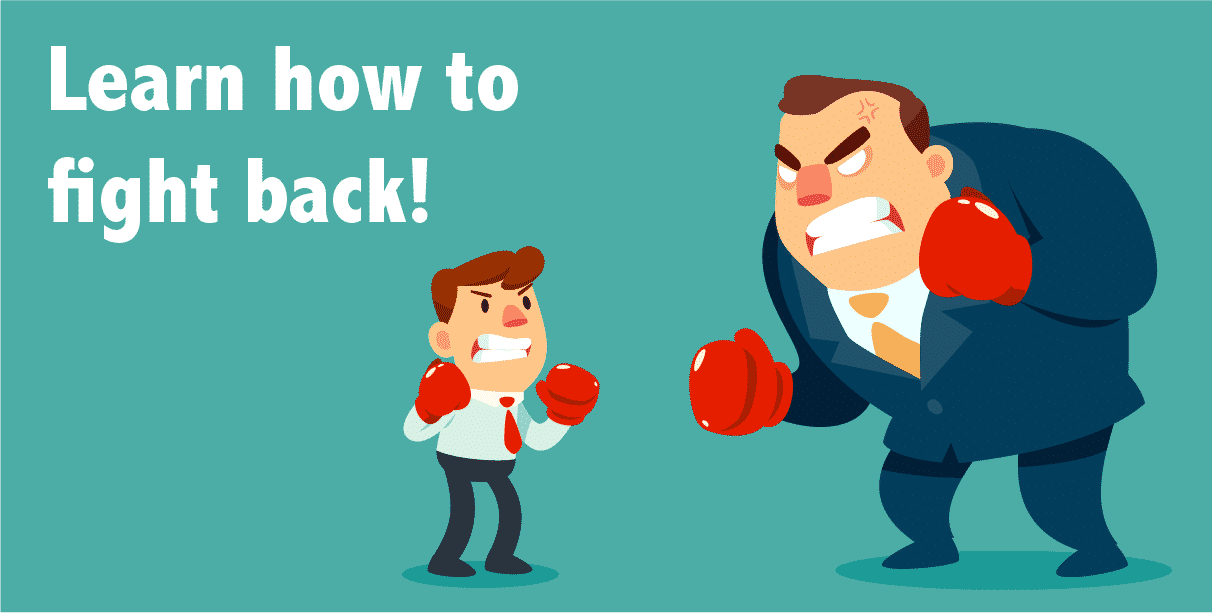 Why are Debt Managers Ltd Debt Collectors contacting you?
The reason debt collectors like Debt Managers Ltd Debt Collectors are contacting you is simple. They want their money, and they want it now!
If you haven't even heard of Debt Managers Ltd Debt Collectors, you may be thinking, 'who are they, and what do they want from me?' and you'd be quite right in feeling like this.
As a debt collector, they are chasing the money on behalf of another organisation, who you owe the money to. That is not to say that you don't owe the money.
If they bought it, then I'm afraid, you do owe the money and you should take steps to pay it back.
Are you struggling with debt?
Affordable repayments
Reduce pressure from people you owe
Stop interest and charges from soaring
Get started
What if you don't recognise the debt?
If you don't recognise the debt, you will need to get a copy of the original credit agreement, as this will tell you exactly how much you owe, and any charges/interest you have accumulated.
You should demand that Debt Managers Ltd Debt Collectors send you this agreement in writing.
Feeling like Chandler?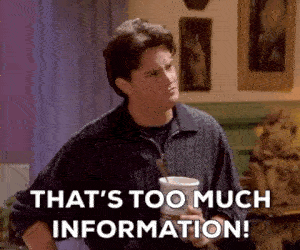 Is all this information starting to feel overwhelming? Don't panic! There's plenty of help available. You can get started below.
Can pay – don't want to!
No one really wants to pay debt, especially as everyone has other bills and expenses to take care of.
If you can't pay the full amount, you may be able to arrange with Debt Managers Ltd Debt Collectors to make a partial payment, or to set up a repayment plan.
Debt collectors and how they can affect you
Debt collectors use a range of tactics to try to get you to make payment, and some of these are questionable.
They may contact you continuously to try and get hold of you or even threaten to 'pay you a visit.' Debt collectors have no right to pursue you in a threatening manner.
Yes they can try to get payments, but they must do this in a courteous manner. If they are trying to use underhand tactics, you have a right to make a complaint about their behaviour.
Debt Managers Ltd Debt Collectors and what the law states
There are guidelines which have been published by The Office for Fair Trading (OFT, 2012) with regards to debt collection companies and how they operate. These guidelines state that debt collection agencies should:
Ensure debtors are treated fairly at all times.
Provide transparent, clear information relating to the debt.
Understand the difficulties faced by debtors, and show empathy towards them.
Act according to the debtors circumstances.
If Debt Managers Ltd Debt Collectors are not following the guidelines and are trying to intimidate you, there is help available and the law is on your side!
To make a complaint about Debt Managers Ltd Debt Collectors, you can use this online complaint form.
Don't let debt collectors grind you down, always stick up for yourself!
What are Some Actions that Debt Managers Ltd can Take?
Have you received a letter from this debt collector? I'll buy it off you for £5
Debt Managers Ltd is just like any other debt collection company. This means that they have no extra-legal powers or added authority. They can only take legal actions that the original creditor would have been able to take as well.
Of course, Debt Managers Ltd is allowed to contact you for debt repayment but they have to follow the guidelines set forth by the Financial Conduct Authority (FCA).
These guidelines prevent Debt Managers Ltd from:
Calling you at irregular times or too often. Debt Managers Ltd are not allowed to call you on weekends or outside the hours of 9 am – 5 pm on weekdays.

Threatening you or verbally abusing you

Discussing the details of your debt(s) with your colleagues, friends or family members

Implying that certain action will be taken against you if you don't pay when this is not the case
It's important to note that Debt Managers Services Ltd can send a debt collector to your residence but they'll have to give you an advanced notice first.
You should know that the debt collection agent that comes to visit your home does not have any extra-legal authority. They cannot enter your home if you don't want them to and you don't even have to open the door for them if you don't want to.
They are also obligated to leave the premises if you ask them to.
Examples of legal action that Debt Managers Services Ltd may take against you if you keep ignoring them are:
Applying for a County Court Judgment (CCJ) against you
Sending bailiffs to your home to seize your belongings
Applying for an attachment of earnings or a charging order.
How do Debt Managers Ltd Debt Collectors operate
If you are going to be able to defend yourself against debt collectors, you need to understand how they operate. These are some things to consider.
They work on a bonus
The agents at Debt Managers Ltd Debt Collectors may receive bonuses, depending on how much money they bring in. This is why they are so determined to get payments from you, and they would much rather that they get the full amount.
If you cannot make the full payment though, or a partial payment, they must accept a repayment plan.
They use automated call technology
If your phone is ringing constantly throughout the day, you are probably wondering how they conjure up the time to be able to phone you so much.
The truth is, many debt collection agencies use automated technology, which means the phone is just constantly ringing.
This could be seen as harassment though, and that is a breach of the OFT guidelines. If you need to, you can report them to the Financial Ombudsman.
You can contact the Financial Ombudsman by phone on 0800 023 4567 or 0300 123 9123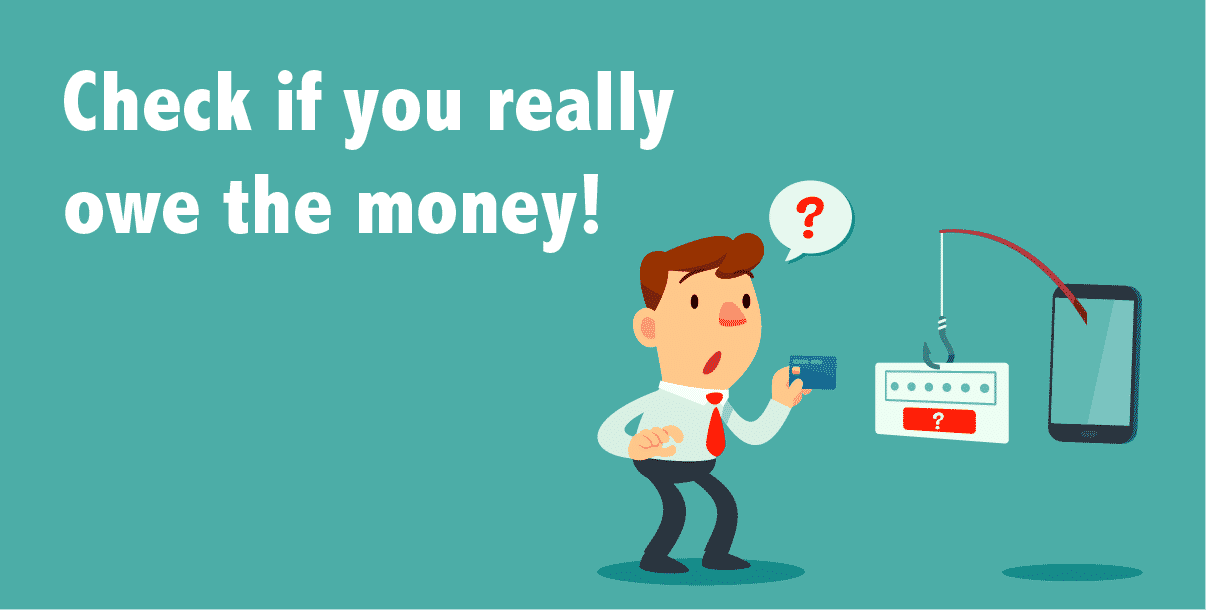 Handling debt collectors
It is not easy to deal with debt collectors, especially if they are hassling you for payments, and making you feel bad about your debt.
You already have financial pressures, and this is just adding to them. No one would blame you for feeling distressed.
It is important to keep your head and keep calm when speaking to debt collectors, it is only going to cause you harm if you let them get to you.
If you are struggling to cope, and need help with the way debt collectors are behaving, you can report it to the OFT using this online complaint form.
Is it acceptable to talk to third parties?
It is never acceptable to speak to third parties about your debt, and if they do, even if it is with a colleague or family member, you can report them, as they are breaching OFT guidelines and privacy laws.
Again, you can report them to the Financial Ombudsman on 0800 023 4567 or 0300 123 9123
Would they lie to you?
Would debt collection agencies lie to you? Surely not! Unfortunately, yes they would – and they often do.
For instance, they may, through sheer desperation, tell you that they can pay you a visit and remove items from your home to make up the debt, but they can't – and they shouldn't even threaten this.
If they continue to threaten you in this manner, you can contact the police and let them know you are feeling worried about your safety.
Are they grinding you down?
Debt Managers Ltd Debt Collectors are just one of many debt collection agencies who will contact you to the point where you can't take it anymore! It is not unusual for them to grind you down, but you shouldn't let them.
Don't take the contact personally, they are just doing their job, but don't let them disrespect you either.
Debt help is here when you need it
You don't have to struggle if you are in debt, there is plenty of places you can go to get help, and some of these offer a completely free service.
Citizens Advice Bureau (CAB) – you can expect advice on a range of issues, including debt advice and support.

Christians Against Poverty (CAP) – free debt advice.

StepChange provides free online debt advice and helps people get back on track.
Is there any way to get rid of debt
If you are really struggling with debt, it is understandable that you will be feeling stressed, and not quite sure what to do next.
There is an option you can consider, and that is to enter into an Individual Voluntary Arrangement (IVA). This is an agreement you reach where you pay some of your debt off, and the rest is written off.
You can find a local licenced IVA insolvency practitioner here.
Another option is the Debt Relief Order (DRO). You can only apply for this if you have only £75 or less left after your expenses are paid.
You can find a list of authorised debt advisors here.
Government responsibility
The government have a responsibility to deal with debt collectors in the correct way, while making sure that debtors are taken care of. If they are found to be breaking the regulations, they could lose their licence.
FAQs
Who owns Debt Managers Limited?
Debt Mangers Limited is owned by Secure Trust Bank plc.
Are Debt Managers Limited financially regulated?
Debt Managers Limited is authorised and regulated by the Financial Conduct Authority for accounts formed under the Consumer Credit Act 1974. Their registration number is 661939.
Who do debt managers collect for?
Debt managers collect "bad" debts from companies like Aktiv Capital and Arrow Global.
What is debt managers on your credit score?
Debt managers will be on your credit score if they have purchased the debt from your original creditor and are chasing you for debt. Prolonging payment will have negative affects on your credit score.
Do HMRC use Debt Managers Limited?
Debt Managers Limited is not one of the eleven debt collection agencies used by HMRC.
Does Debt Managers Limited buy debt?
Debt Managers Limited buy debts from companies that have not been successful in their own attempts to recover the money. Debt Collectors do this because they have that their technology will mean that they have a better chance of recovering the money.
Can you not just ignore the debt collectors?
You could
ignore
the contact from Debt Managers Limited, but it won't be the last you hear from them. Debt collectors don't tend to give up in their pursuit for the debt repayment. They will continue to contact you, and they may even go as far as to turn up at your door to try and get the money.
Will Debt Managers Limited be able to take you to court?
If you continue to ignore the contact from debt collectors, they may end up sending agents to your door. They could also apply to get a CCJ against you. If they manage to do this, you would be forced into paying and the CCJ will probably show up on your credit record.
Is it possible to go to jail for the debt you owe?
Debt Managers Limited will not be able to send you to jail because of the debt you owe.
Will anything happen if I ignore a CCJ?
If you ignore the CCJ, you won't end up being sent to prison. However, there is every chance that bailiffs will end up at your door to try and recover goods to pay the debt.
Can Debt Managers Limited issue you with a warrant?
You won't be issued with a warrant by Debt Managers Limited, as they do not have the legal rights to do so. However, you could end up with a CCJ, and this could result in bailiffs being sent to your home.
Are Debt Managers Limited bailiffs?
Debt Managers Limited cannot issue an arrest warrant or have you sent to prison. At most they can request a CCJ and if successful send bailiffs to your property to recover items to cover the debt owed.
Can Debt Managers Limited come to your house?
Debt Managers Limited are not bailiffs. They could, however, request a County Court Judgement which means that the courts could send bailiffs. You would have received a lot of warning letters if this was going to happen.
Can Debt Managers Limited force entry?
Debt Managers Limited may end up sending someone to your home to try and collect the debt, if they have exhausted all other options. They don't have legal powers though, so you have the right to tell them to leave. If you have ended up with a County Court Judgement, they may send bailiffs to your door.
Will Debt Managers Limited give up?
Debt Managers Limited will be unlikely to give up, as they will lose money if they do. If you have a CCJ, then they may decide to send bailiffs to your home.
Can a debt be too old to collect?
Debt Managers Limited want the money back, so they will not stop chasing it until all legal options have been exhausted. You can be chased for up to 6 years.
Is there a limit on how long you can be legally chased about your debt?
There can be an expiry on debt, which means they are not permitted to keep trying to chase it. The Limitation Act 1980 states that they can only chase the debt for a maximum of 6 years. This starts from your last payment or the last time you discussed the debt with them.
Will you be able to write off your debt?
According to the Limitation action 1980, debt collectors have the right to legally chase you about your debt for up to 6 years, and this starts from when you last made payment, or discussed the debt with them. However, if they go as far as to raise a County Court Judgment against you, this Limitation Act will no longer be applied, and this enables them to chase you for the debt for as long as you wish.
How can I speak to Debt Managers Limited?
If you wish to speak to Debt Managers Limited, you can contact them by phone, but there is no freephone number available. They can also be contacted by email or post. There is no chat feature on their website to enable you to speak to them online.
How can I pay Debt Managers Limited?
You will be able to pay Debt Managers Limited by using your credit card via their website or by calling them up. There is also the option to pay the debt by direct debit or standing order, or by posting a cheque or postal order. They can supply payment slips for people who would prefer to make payments at a bank branch.
References
CONC 7.3 Treatment of customers in default or arrears (including repossessions): lenders, owners and debt collectors
CONC 7.9 Contact with customers
Are you struggling with debt?
Affordable repayments
Reduce pressure from people you owe
Stop interest and charges from soaring
Get started