Who are Freeman Jones IVA and do they really help people out of debt? These are two questions we will be answering in this Freeman Jones company review. Our team has been looking at Freeman Jones IVA and their recent reviews to learn more about what they offer.
Don't pick up the phone to Freeman Jones just yet. Read this quick guide first!
Who Are Freeman Jones IVA?
Freeman Jones, often called Freeman Jones IVA because of their main service, is a team of insolvency practitioners that aim to help people out of debt. They provide Individual Voluntary Arrangements (IVAs), a type of debt solution that some debtors may benefit from. We will discuss IVAs in more detail later.
Because Freeman Jones IVA is working in the financial industry, they must adhere to regulations set down by the FCA, as well as other trading bodies and insolvency industry groups. If they don't play fair, they could be severely punished.
If you had an IVA with Harrington Brooks, your IVA might now be with Freeman Jones (see our FAQs section!).
Find your best debt solution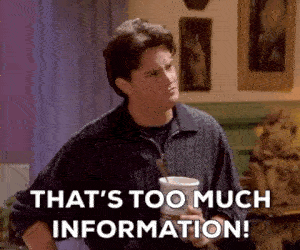 Is all this information starting to feel overwhelming? Don't panic! I've put together a 4 question debt calculator so you can quickly and easily find the best solution for you. Answer the four questions now.
Freeman Jones IVA Debt Solutions
As their name suggests, Freeman Jones IVA offer one type of debt solution – an IVA. These are debt solutions that are suitable for people who have more than one debt, and their total debt exceeds £1,700. On top of that, you will need to be able to pay back around £100 per month minimum to be able to get an IVA.
If you don't tick these three boxes, it is likely that you will not be able to get an IVA.
So why would you want one as a debtor? Yes, these can be expensive repayment plans but because they are aimed at people with a lot of debt, they can be beneficial. Most IVAs last for five years and when that time is over, you can stop repaying your debts as they all become wiped clear.
Many debtors who go through the complete IVA process without defaulting on payments will come out the other side debt free – and not have paid back most of their debt.
Before you call Freeman Jones IVA, we recommend reading the complete Money Nerd IVA guide to understand these debt solutions in full. This guide is helpful and won't force you into an IVA, like Freeman Jones might.
Freeman Jones IVA Reviews
Freeman Jones have some decent reviews online. Some past customers can't thank them enough while others warn you to stay away. Here are some of the most recent Freeman Jones IVA reviews:
"I didn't know where to turn. I was juggling debts for years, after being told by a friend I contacted Freeman Jones and as soon as that initial phone call was over I felt like the weight of the world had been lifted. […] It took five years but my IVA ended in 2018 and it was the best thing I did. I am now debt free and living comfortably within my means."

[Google Reviews]
"Wouldn't recommend this company at all. Since they've taken over from Debt Advisory Line I have never been so stressed! They've caused more anxiety than anything. I've told them numerous times not to call during the day as I'm at work yet they still call!"

[Google Reviews]
Freeman Jones IVA FAQs
Is Freeman Jones IVA a legitimate company?
Yes, Freeman Jones IVA is legitimate and not a scam. Some people say they are a scam because they make a profit from helping people in debt, which sounds counterintuitive.
Can every debtor benefit from Freeman Jones IVA?
No, not everyone in debt qualifies to get an IVA. Moreover, IVAs are not a debt solution in Scotland. If you have small debt, only one debt and/or live in Scotland, an IVA will not be available to you.
Why don't Freeman Jones offer other debt solutions?
Freeman Jones IVA specialise in IVAs and do not offer other debt solutions. This might be because an IVA is the most profitable solution for them as a commercial business. But we cannot say for certain.
How does using Freeman Jones IVA work?
To find out if you qualify for an IVA with Freeman Jones, you need to submit information online and request a callback. Alternatively, you can call them directly using their contact number.
Will my Freeman Jones IVA be expensive?
It could be expensive to get an IVA because of ongoing fees. The idea is that an IVA should save you money over the long run – and save you stress.
Am I certain to get an IVA with Freeman Jones?
No, Freeman Jones IVA can judge your case and put a compelling argument forward. But they are not able to 100% guarantee you will get an IVA, In fact, nobody every can!
Will a Freeman Jones IVA stop debt calls?
An IVA should stop creditors from chasing you and calling you. But it might take some time before the debt calls stop due to automated calling software.
What if I miss payments on an IVA?
Missing an IVA payment can be serious and may even result in bankruptcy. You should learn everything to know about this situation before agreeing to an IVA.
What is the Freeman Jones IVA phone number?
You can find their number in the Freeman Jones IVA contact section below, as well as their address.
What if I had a Harrington Brooks IVA?
Everything remains the same, including your payments and fees. You can find additional information on a dedicated page for the subject on the Freeman Jones IVA website. We've added the website link at the bottom of this guide.
Does MoneyNerd give Freeman Jones IVA a thumbs up?
Meh… They are good at what they do and do have a site that displays transparency to their customers. But we recommend using MoneyNerd for IVA info first and speak to debt charities before calling Freeman Jones IVA.
Freeman Jones IVA Contact Details
Address:
Think Park
Mosley Road
Trafford Park
Stretford
Manchester
M17 1FQ
Contact number:
Website: