Government Home Improvement Loans – How it Works
Have you considered government home improvement loans to complete home improvements?
Homeowners in the UK might be able to improve their property in various ways – including making it more energy-efficient – with a government loan or grant. Make your home warmer and more comfortable with the options discussed below.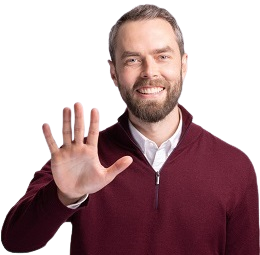 Find the best homeowner loan offers
Get a decision within an hour
Quote won't affect your credit score
GET STARTED
How can I get money to fix up my house?
Most homeowners in the UK want to make some sort of home improvements, from a simple redecoration and repairs to a new kitchen or an extension. These projects cost money but there are ways to get the finance to fix up your home, not limited to:
Borrowing against home equity
Saving up from your regular income
Government home improvement loans
The content below will explain some options in relation to government home improvement loans, but we also explain the other ways to fund home improvements at the end of this guide.
Government home improvement loans
Government home improvement loans are sometimes available through local authorities rather than the UK Government directly. These loans typically come with 0% interest to help families, individuals and landlords improve aspects of their property, especially to make them safer and more efficient.
To search for government home improvement loans in your area jump onto your local council website or pick up the phone. There may even be grants available to help you make the home improvements you desperately need.
There is one current exception to this called the Green Deal, a loan available directly from the government to pay for home improvements that will make your property more energy-efficient.
The Green Deal (green home energy scheme)
The Green Deal is a government home improvement loan available to people who want to make property changes that will substantially improve the energy efficiency of their home.
Examples of home energy improvements include new insulation, double glazing and even solar or wind power installation.
As this is a loan you will need to pay the money back.
Who is eligible for a green home grant?
Anyone who owns a property that could benefit from energy efficiency improvements can apply to use one of these loans. If approved you can only use a company to make changes that have been given the Green Deal accreditation.
This loan scheme is available in England, Wales and Scotland but it is not available in Northern Ireland.
How can I get a free government loan?
There are no free government loans as you will need to pay the money back. Instead, you might be able to get a grant to help make improvements to your home.
What grants are available for house renovation?
Your local authority may also offer grants to help with home improvements – not just loans. This means you could get funds to make changes to your property and not have to pay any of the money back.
These are mostly available for people with a disability who need to make changes to accommodate their needs, especially if they have a new disability which their property is not prepared for. Search for a disabled facilities grant to learn more!
Other ways to fund home improvements
There are other ways to fund a home improvement project. One of the loan options below can be joined with a government scheme that will help you pay the interest.
Read on and stick to the end of this guide to find out more.
Home improvement loan
A home improvement loan is an unsecured or secured loan used to help homeowners make changes to their property. The loan amount can be used as they wish without restrictions in most cases. It is repaid through monthly repayments with interest.
Borrowing against home equity
Homeowners with home equity can borrow against this equity in a type of secured loan, either known as a second charge mortgage, home equity loan or homeowner loan. By securing equity you do put your home at risk if you do not keep up repayments, but it could also allow you to borrow a larger loan amount at a competitive interest rate.
Always think carefully before attaching any debt to your home and you might want to speak with experts for personalised guidance.
Savings
You can avoid getting into any debt by gradually saving from your employment income to pay for renovations and repairs. Of course, this will mean being patient but it will also mean avoiding any interest payment and possible debts that can materialise into arrears and stress.
Support for Mortgage Interest (SMI)
Support for Mortgage Interest (SMI) sounds like a scheme that helps people pay the interest payments on a mortgage, but it can be used to help pay the interest on any type of home improvement loan – as illustrated above.
It is in fact a type of loan scheme that will assist people in paying the interest on home improvement loans. It is available to people receiving state financial support, such as Universal Credit while they look for a job. The loan scheme is often used by people who have lost their employment unexpectedly and have home improvement loans still to pay.
A beneficial aspect of the SMI loan is that it only needs to be repaid when you sell the home.
Home improvement agencies (HIAs)
A Home improvement agency is an agency that helps tenants and homeowners to get improvement projects completed, either by sourcing funding or by connecting you with free services for people in need. They are a not-for-profit group that may be connected with charities.
Some of the things they have helped scores of people with are making repairs around the house and improving home security – all for free.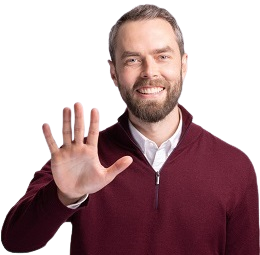 Find the best homeowner loan offers
Get a decision within an hour
Quote won't affect your credit score
GET STARTED
Learn about home improvement loans with MoneyNerd
If you cannot get any government home improvement loans but want to know more about your other financing options, why not start with a complete overview of home improvement loans?
Read our popular Everything You Need to Know about Home Improvement Loans post now!